Q&A: 28 Minutes with Jello Biafra – Vol. 1

Speaking with legendary punk rock frontman, spoken word artist, censorship battler, political activist, and all around thoughtful,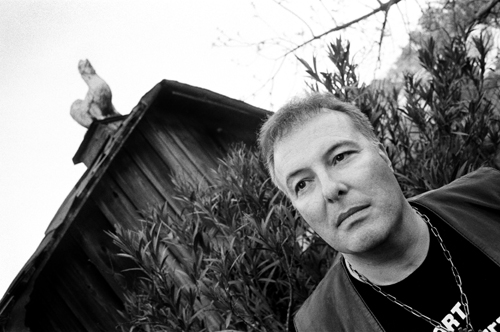 yet controversial human Jello Biafra is much like bouncing a rubber ball really hard off of the ground: once your action is complete, you're not quite sure which direction Biafra will take.
One thing is for certain, and that is the fact that Biafra is not interested in mindless chit chat. When you get into a conversation with him, get into it intelligently, pay attention, and – as much as possible – avoid assumptions. If you can do all that, as well as think on your feet, what you'll encounter is a very aware individual with a lot of fascinating things to say. He may even let you feel slightly comfortable.
Yes, he was the lead man of Dead Kennedys, and yes he is now a part of Jello Biafra and the Guantanamo Bay School of Medicine. But beyond all that is someone who has seen the world from a ton of different angles.
In Volume 1 of Riffyou.com's 28 Minutes with Jello Biafra, we discuss death, self-absorption, escapism, an un-sheltered youth, as well as his rock n' roll leaders, and of course, politics.
Stay tuned for more with Biafra in the days to come.
RY: You released White People and the Damage Done in 2013, so I was wondering if you guys have begun thinking about the next album?
Jello: "We've mostly been touring this one, so I haven't had a chance to hide and write some new stuff. Also, I've been having a harder time focusing and getting things done because so many people dear to me have died lately. There hasn't been an epidemic of death like this in years.
"The ones you would know would be people like Dave Brockie from GWAR, who was a close friend of mine, and H.R. Giger. But, it also includes people like my father and two of my closest friends, as well as Dave Gregg from D.O.A. and Scott Asheton from The Stooges. It's been a really nasty time."
RY: Sorry to hear that. Have those passings made you think more about your own mortality?
Jello: "Maybe it does, I don't know."
RY: Is that subject matter you would write about, or is that too close to home?
Jello: "I have no idea. If something comes out and I feel it's worth putting a song on an album for, you'll hear about it. I don't usually use a lot of the personal stuff when I write, because later on I look back on it and go 'you know, this is actually so personal, does anybody really need to hear this? Does the whole world need to be tweeted about what I bought at the grocery store today?' No. I mean, I really like to stay away from this whole self-absorbed emo mirage… 'oh boo, hoo, my parents just bought me all of this great equipment, and we're so popular, we just got signed to a major label and goddamn life has so many, difficult, personal, issues. Boo, hoo, poor me!' I can't stand that shit."
RY: Why do you think that self-absorbent behaviour in some of today's music has continued to grow in popularity?
Jello: "Oh, maybe it strikes a chord with people," laughs. "Maybe it even strikes a chord with self-absorbed people and offers them comfort in being self-absorbed. I have no idea. I'm sure some of the people who traffic in that would justify it as their own way of singing the blues. There may be an argument there. That's just not my thing."
RY: Do you buy the argument that people who listen to that stuff flock to it because they want some escapism from their day-to-day grind?
Jello: "It's possible. Some people listen to me for the same reason. Even if sometimes I'm preaching to the choir – especially from spoken word – the goal is to fire up the choir. Uplift the choir. Provide deeper, more gruesome details about why things are the way they are. Obviously, I try to provoke people into thinking, provoke people into reacting, and stuff like that. I like being a gateway drug.
"But, the escapist culture has been around as long as there's been culture, in a way. I'm sure if academics were able to go back in a time machine and communicate with the people who created the cave paintings in France, they might find some of that too.
"In my case, I was fortunate enough to blunder into rock n' roll when the '60s garage period was still going on and local bands got played on commercial radio. I was seven years old and Beatlemania was still in full swing. But even then, I saw a lot of the 'I love you baby, shoobee, doobee, doo' lyrics as corny and stupid. By the time I was in high school, I realized that that whole area of escapism and fantasy was a great big lie, and it had nothing to do with love or how friendship and romance really works."
RY: So, more or less you viewed them as distraction tools?
Jello: "Yes, so I got attracted lyrically, first, to Alice Cooper, then [Frank] Zappa, then lyrically and musically to the MC5 and The Stooges. It was pretty lonely being just about the only fan of that music in my whole school, when a lot of my other friends veered off into Yes and Emerson, Lake, and Palmer. The good side was that I had a lot of cool music to myself, because it would always get marked down in the used record store, or thrown into the 'free' box for me to take home.
"Of course, I was one of who knows how many dozens of, if not hundreds of people, who were exactly like I was, feeling all alone and tapping into this really cool, rebel rock power. We left our towns to move to bigger towns, and started punk rock."
RY: Do you remember that first instance of when you got into politics and wanted to use that as your lyrical motivation?
Jello: "I can't really remember the first instance, because I was in Newtown (Colorado) practically since I was old enough to walk. I remember seeing [Lee Harvey] Oswald getting shot live on TV in my parents' living room. I was five years old. But, a lot of it had to do with my parents choosing not to shield me from reality and what was going on in the world around me. When race riots, bloody and wounded soldiers from Vietnam came on the evening news, they wouldn't just change the channel or turn the TV off to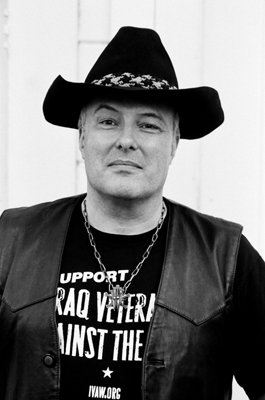 not upset the kids, they would discuss with the kids and explain. I guess this is why I had very strong views about things like racism, pollution, corruption, and war from a very early age."
RY: Was that common place, or were a lot of other kids around you being shielded from those aspects of reality?
Jello: "Yes and no. I would say by about fourth grade we knew who was for or against the Vietnam War. It was that volatile and that divisive, an issue. And, the '68 election was coming up…which was a real battle royale in a number of ways. But, it amazes me how many people I run into from back then who've told me that I remember their own childhood better than they do. That finds me scratching my head, thinking 'how could that possibly be? What happened?'
"Some of it, I think, was well-meaning parents trying to shield their children from what was going on around them. Thus, their children lose tangible memories of important events by the time they become adults."
RY: Do you think that not being shielded and being allowed to be exposed to the realities of the world is what led you to become the fearless, artistic type that you now are?
Jello: "Oh, I'm sure it helped fuel the passion. I'm sure the other part was – when I was in second grade – there was a primetime TV show called Hullabaloo, and it had really great rock bands on there every week. I was allowed to watch that, and from that point on I guess my ambition was to be in a rock band.
"That kind of went by the wayside a little bit, then by eighth grade there were those late Friday night shows that came on. In Concert was the first one, then Midnight Special and Don Kirshner's Rock Concert. The very first band, on the very first In Concert, was Alice Cooper. That In Concert was shot in a live venue, with a real audience, in the raw. This was shot in the raw and it was before Alice Cooper got toned down, slicked up, and went to Las Vegas. That made a very powerful impression."
-Adam Grant
Tour Dates:
06/14/2014 Reggie's Rock Club Chicago, IL
w/Negative Approach
06/15/2014 Magic Stick Detroit, MI
w/Negative Approach
06/16/2014 Call The Office London, ONT, Canada
w/Negative Approach
06/17/2014 Opera House Toronto, ONT, Canada
w/Negative Approach
06/19/2014 The Waiting Room Buffalo, NY
w/Negative Approach
06/20/2014 Lost Horizon Syracuse, NY
w/Negative Approach
06/21/2014 Pearl Street Northampton, MA
w/Rough Francis
06/22/2014 Brighton Music Hall Boston, MA
w/Negative Approach, Disaster Strikes
06/24/2014 The Chance Poughkeepsie, NY
w/Negative Approach
06/25/2014 Asbury Lanes Asbury Park, NJ
w/Negative Approach
06/27/2014 Highline Ballroom New York City, NY
w/Negative Approach
06/28/2014 Union Transfer Philadelphia, PA
w/Negative Approach
06/29/2014 The Ottobar Baltimore, MD
w/Negative Approach
06/30/2014 Mr. Small's Theater Pittsburgh, PA
w/Negative Approach
07/02/2014 Beachland Ballroom Cleveland, OH
w/Negative Approach
07/12/2014 Rumble on Pine Long Beach, CA
w/Rev. Horton Heat
Please be sure to follow us on Twitter @riffyou and at Facebook.com/riffyou.