New Death From Above 1979 Album Coming in September

It's hard to believe that it has been 10 years since Death From Above 1979 put out the brain shattering You're a Woman, I'm a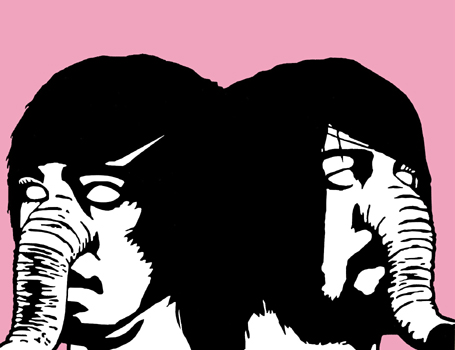 Machine. I mean, who doesn't still have "Black History Month" and "Romantic Rights" rattling around between their ears?
No less, in an exclusive interview with NME, the band – Sebastian Grainger and Jesse Keeler – have revealed that they are finally ready to release their second full-length album, The Physical World, in September.
As you'll recall, DFA 1979 split in 2006, but have been playing 'reunion' gigs on and off since 2011.
"No matter what Jesse and I do, on whatever scale of success it's sat on, there's always some kind of reference to Death From Above," said Grainger in the interview. "It's only frustrating because it's so lazy. So we're putting out a Death From Above record and if the press is like, 'it's not what we expected,' or however they react to it, it's like, 'well, you've been fucking asking for it.'"
"This record is a key for us," he added. "It will permit us to go play the shows we want to play and it gives us the freedom to do what we want."
The Physical World was produced by Dave Sardy (whose handled Noel Gallagher and Oasis in the past). Meanwhile, the band describes one track as sounding like "Springsteen meets Sonic Youth."
Let's be excited together, shall we?
-Adam Grant
Please be sure to follow us on Twitter @riffyou and at Facebook.com/riffyou.