Q+A: Banners Lighting Up the Scene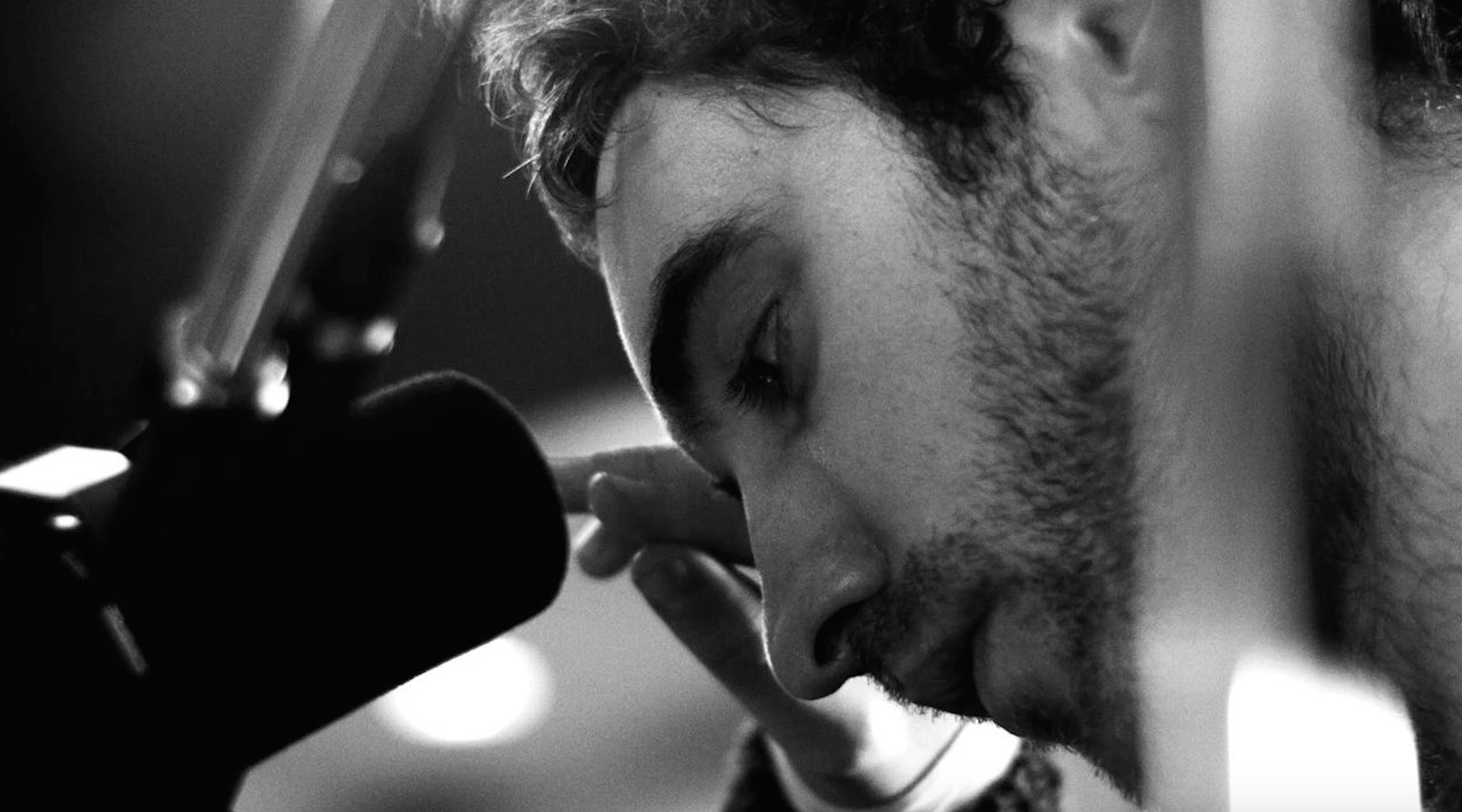 Even though Banners (aka Michael Nelson) just released his S/T debut EP on January 15, it's been months now that his anthemic tune "Shine A Light" has been positively making the rounds on radio and as supporting music for popular video games and sporting events.
The largeness of "Shine A Light," however, isn't a lone, remarkable artistic achievement. All five songs upon Banners' EP sound equally as important and capable of propelling a person's pulse to a high level. This artist is onto something and fortunately for everyone in the audience, this is only just the beginning.
Riffyou.com recently caught up with Banners to talk about his larger than life sound, shifting from the UK to Canada and what role his musical upbringing had with where he stands today.
RY: Congratulations on the EP! On the day it came out, which memories about making it flooded back the most?
Banners: "Thank you! I think recording 'Ghosts' is the thing that sticks with me. It's a song I wrote about six or seven years ago so it's been around for a while and it's one that means a lot to me. I always had an idea of what it should sound like and how it should be produced in my head, but I was never able to get it out. So to be able to finally have what's been stuck in my head for so long fully realized for people to hear was a really special moment for me."
RY: Usually a debut EP is supposed to give listeners a rough introduction to an artist. But, yours sounds BIG. Was capturing that feel something you intended to do?
Banners: "I'm not sure we (my producer, Stephen Kozmeniuk, and I) never really thought about stuff like that when we were writing and recording. We just wanted to write and record music that we enjoyed doing and wanted to listen to! It turns out that we want to listen to anthemic songs where I have to sing really really high!"
RY: Lyrically, you have an excellent ability to invite a listener in. Is this something that came naturally to you, or is there someone you listened to that inspired your storytelling style?
Banners: "With lyrics I believe in feeling something strongly and then sitting down with a guitar, or in front of a piano, and seeing what happens. I think you get a really lovely sense of honesty and vulnerability when you do that. I have no problem talking about how I feel in lyrics. It's actually a very liberating thing, and maybe that's what people relate to. There's a few lyricists I love, Leonard Cohen being one and I also love a writer called Guy Garvey, who is in Elbow. He puts a lot of faith in honesty and it's something I definitely try to do in my own songs."
RY: Clearly, "Shine A Light" has caught on nicely and helped launch you. What's the best story you have about what inspired the song, or how that song came to be?
Banners: "I'm from Liverpool which is a port city. It exists because of the sea, so the sea is in my bones. I'm fascinated by it and I think that comes across in 'Shine A Light.' It's really about being lost at sea and about searching for hope. One of my earliest memories is of a lighthouse and I've always loved the idea of hope, and of safety that they conjure up. I also love openness of the sea. That anything that can happen and anything is possible if you have the courage to cast off. That's what I did when I spent all my money on a flight to Toronto!"
RY: When you have a song like "Shine A Light" do so well, so quick, does it make you think that you now have a high bar set for yourself? If so, are you cool with that?
Banners: "I think you always have to aim to do better. I think 'Shine A Light' represents a good start but there's a lot higher to go!"
RY: I understand that you sang in a church choir and worked at your father's recording studio. How did both experiences prepare you for what you're up to now?
Banners: "They're absolutely invaluable. The cathedral choir in Liverpool taught me to love music in it's purest sense. To appreciate melody and harmony, to understand the joy of making music. Filling this massive space with music where before there was silence. I was there for right years, 25 hours every week, after school and at weekends so the sheer amount of time I spent there meant that music became a habit. Hardwired. And the studio just made me love the logistics of making recorded music. That when the right group of people congregate under the right circumstances, with the right equipment, magic happens."
RY: You spend a lot of time in North America these days as opposed to Liverpool. Why did it make sense to jump start the career here as opposed to the UK? Does it have anything to do with how much pressure surrounds UK artists in their homeland?
Banners: "Honestly it was never as calculated as that. I believe in taking opportunities and the chance to come to Canada to write and record was simply an opportunity that I took. I saved up all the money I could and bought a flight and have never looked back! Things started picking up in North America so it's made the most sense to be here. My producer/writing partner is here, my record label is in New York and my band are all from Toronto. Canada has been really good to me, so it's the perfect place to be right now. But I'm really excited to play in the UK and Liverpool!"
RY: Even though the EP just came out, how much thought has gone into a full-length debut? What would you like that album to be?
Banners: "I'm hoping to put a full album out later this year, but if there's anything I've learnt with music, it's that everything moves and everything changes so the best thing you can be is flexible. The only real thought that's gone into it is making sure I've got enough songs written for when they're needed. Honestly, I just want to make an album where the songs mean a lot to me. Where the music moves me. And we'll figure everyone else out later!"
-Adam Grant
Canadian Tour Dates:
Thursday, February 19, 2016 – Kingston – Mansion House
Friday, February 20, 2016 – Waterloo – Maxwell's
Saturday, February 21, 2016 – Hamilton – Club Absinthe
Thursday, February 25, 2016 – Montreal – Petit Campus
Friday, February 26, 2016 – Ottawa – Ritual
Saturday, February 27, 2016 – Toronto – Mod Club
Sunday, February 28, 2016 – London – Rum Runners