Q&A: Brian Marquis Gives Warped Tour an Added Dimension

At Vans Warped Tour, Brian Marquis (formerly of post-hardcore band Therefore I Am) manages what many old school punks wouldn't have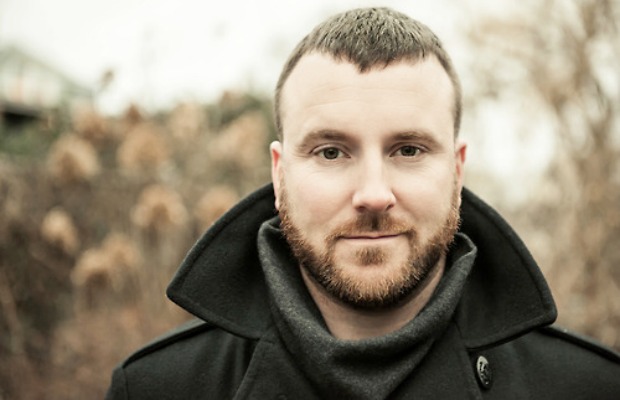 imagined ever seeing at a festival of this nature: a strictly acoustic stage.
Known as the Acoustic Basement Stage, this quieter side of Warped features artists that Marquis sees as capable of offering of "something special," as well as acts participating on other stages who may want the chance to showcase their softer side.
In addition to managing a stage this year, Marquis is also celebrating the release of his debut solo album, Blood & Spirits, an acoustic affair that shows listeners that he is certainly a multi-dimensional artist.
Earlier this week, Riffyou.com snuck in some time with Marquis to discuss the stage, his transition into a solo artist, and literally being hit by lightning.
RY: Firstly, how is the 2014 edition of Warped Tour treating you?
Brian: "It has been great so far. I have a great group of artists on my stage and a brand new record out, so there is a lot of good energy!"
RY: You've run the very cool Acoustic Basement Stage for a few years now. How do you go about making sure that fans are given a unique and enjoyable experience at each stop? What's been your favourite performance this year, thus far?
Brian: "I try and choose artists that I think have something special to offer and I like to have a dynamic lineup. I keep it fresh by having bands on the tour do special acoustic sets here and there. My favorite moment so far was Chris Conley of Saves The Day doing an all request set, on a whim. That's the kind of cool things that happen in the tent."
RY: What's your 'typical' Acoustic Basement Stage day like? Can there even be a 'typical' day at such a free-wheeling festival?
Brian: "Typical day is I locate my truck on the field and round up all the pieces of my stage as they come off. I have two great guys that work with me each morning and get the stage setup. Once we are set up and powered, it's a straight shot of sets all day until we break down at 6:15pm, then do a mad dash to pack up and hit the road and do it all again!"
RY: Warped has always been associated with, let's say, not so quiet artists. Why do you think an acoustic stage on this tour makes sense?
Brian: "Because there are a lot of great songwriters within this scene that just so happen to play acoustic. It's a lot of the same spirit and energy so it works and reaches the people who come to Warped."
RY: After Therefore I Am came to an end, how long did it take you to decide upon and develop this acoustic solo project you're now embarking upon? What was the true motivating factor to move into such a new direction?
Brian: "I had started working on solo material right before the band broke up, sensing that I needed a different creative release. When the band broke up, I decided that I never wanted to be left without a music project under my own control again, so I pursued the solo route. I grew up with acoustic music from my father playing, so it was a bit of soul searching and revisiting my roots that motivated the switch."
RY: Having spent so much time in the post-hardcore community, were you at all concerned about how people would react to these quieter offerings?
Brian: "I knew most people who followed my band would probably not be into what I'm doing, and that's a hard change but it was necessary for me to grow as an artist. I'm a musician, not just a post-hardcore guy."
RY: With heavier music, certain emotional/overly personal feelings can be hidden in the sonic attributes of a song, if a band so desires. How much focus did you put on the lyrical end of this album, knowing that your words would very much be in the forefront?
Brian: "It is the main focus and what I love about just an acoustic and a story. You really get to put everything out there. It's a naked feeling,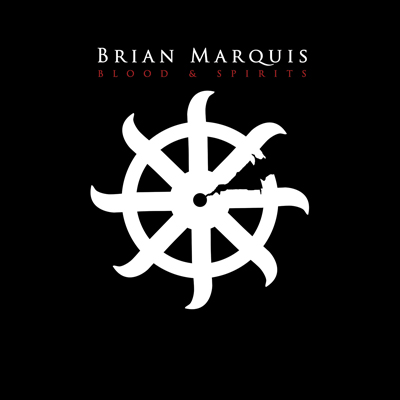 for sure, but very liberating."
RY: With your new album Blood & Spirits now out, how would you say the reaction has been thus far? 
Brian: "The people who hear it love it. I just need more people to give it a shot!"
RY: Have you heard any thoughts or opinions on the album that have overly surprised or pleased you?
Brian: "Well, it's always nice to hear positive feedback but I don't focus on any of it too much. I just do the work and do what I love."
RY: "Although this is the beginning of your time as a solo artist, how far down the road have you looked with regards to future albums of this sort?
Brian: "I plan to do plenty more and to do more full band stuff and put together a live band at some point.
RY: It's noted that you were hit by lightning last year. Being able to live to tell about surviving such an anomaly must be rather interesting. What can you recall about that day, and how has that instance changed you?
Brian: "It was the scariest moment of my life, but it also helped solidify that I'm following my dreams and not to take anything for granted."
Be sure to visit the Acoustic Basement Stage at the Vans Warped Tour this summer, including today in Toronto, ON.
-Adam Grant
Please be sure to follow us on Twitter @riffyou and at Facebook.com/riffyou.