Q&A: Richie Ramone Talks Album, Life Inside the Ramones – Vol. 2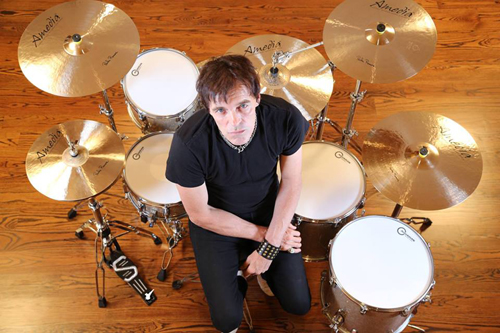 Like a gang, once you're a member of the Ramones, you're always a member of the Ramones. During a near five-year run as the legendary punk band's drummer, Richie Ramone performed on three studio albums (Too Tough to Die, Animal Boy, and Halfway to Sanity); wrote the hit "Somebody Put Something in My Drink"; and played roughly 500 shows with the band.
Although he is now nearly 30 years removed from the Ramones, the memories remain, as does his interest in making punk rock. Last year saw the release of Richie's first solo album, Entitled, a cranked-up affair that harkens back to his musical roots.
Ahead of his February 21 performance at Hamilton, ON's This Ain't Hollywood, we caught up with Richie to discuss the new album, as well as his amazing friendship with Joey Ramone; feuds within the band; why he chose to leave it; and the idea of carrying on the Ramones legacy.
Here is part two of our two-part interview with Richie Ramone:
RY: How overblown or under-blown was the feud between Joey and Johnny? Was it as evident as history suggests?
Richie: "Yeah. That was years and years, and years of hatred. There were times that Johnny and Joey would be within three feet of each other, but Johnny would ask Monte (Melnick, Ramones tour manager) a question to tell Joey. Joey would give the answer to Monte, and Monte would give it to John. They were three feet apart – that's not talking. But you know, it was just like that. There wasn't any punching out or anything like that. [Joey] just didn't dig what John did – or whatever happened. I didn't pay much attention to it. We were just moving around and doing our shows. When we weren't touring, we never saw each other. We weren't really a band that rehearsed much. We'd rent the rehearsal space for three hours, spend 40 minutes there, and then go home. We never hung with John, or saw him on our time off. But then again, the Ramones never really had any time off. I think we played 160 shows a year."
RY: Even though you tried not to pay attention to that stuff, was it tough as the new guy to see all that going on and try to navigate within it?
Richie: "No. None of it was directed at me. I was quiet at the beginning anyways, so I just went with the flow. It wasn't something that you really noticed. It wasn't the kind of fighting that was loud. They just spoke through different people at times. Dee Dee and I would be in the back of the van doing our thing. On the road, Johnny had the front; then Joey;
then Dee Dee; and then me in the back. The new guy always got the back row. [Laughs] But, you'd never know anything [was up] when you'd see our live shows. We were pros about that and didn't let anything get in the way of our shows…no matter what was going on. We never slacked as a band, ever."
RY: How would you explain Dee Dee to the people who didn't know him?
Richie: "He probably was two personalities – two people in one. There was the real cool Dee Dee, then there was the tormented Dee Dee that became difficult at times. But, he was special, and such a talent; such a songwriter; such a poet…the words he'd come up with were amazing. He was fun to be around and a sweatheart of a guy. But, he was troubled by demons and took medication to calm himself."
RY: For you, there's been debate about whether you left the band over t-shirt royalties, or due to creative differences. What actually led to you leaving the band?
Richie: "Probably all of those things. First of all, the merchandise thing had been going on for years and it was time that I got cut in. Joey and Dee Dee were all for it, but Johnny kept putting a roadblock up to that…so that was bad. The record deal with Sire – the three album deal I had – was over. My relationship with Johnny was very strained and I fucking had it. I was 29-years-old and a little punk kid…a big limousine showed up [after my last show] I jumped in and said 'goodbye.' You live by your decisions. Was it the right one? Maybe, maybe not. I contributed a lot of great things to that band…and still to this day. I don't have any regrets."
RY: Do you feel like you contributed all that you wanted to within the band?
Richie: "Yes. Had I been there longer, I would've written more songs like "Somebody Put Something in My Drink." It's probably in the top seven, or 10 [Ramones] songs of all-time. That's a pretty big honour, for a band with a 140-song catalogue."
RY: Right now, you, Marky, Tommy, and CJ are all still around to carry the Ramones flag. How important is it for you to keep the band's legacy alive and bring younger generations to it?
Richie: "I don't know all of this talk about 'legacy.' The Ramones, they're not here anymore. I don't care who plays their songs – it'll never be like Joey singing, with John playing the guitar, and Dee Dee playing the bass. You could play that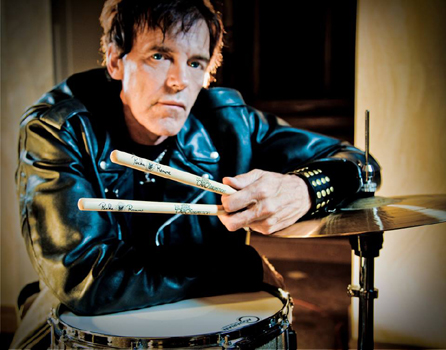 music over and over, but it's not them – it's a copy of them. I mean, kids who come out and go to Marky's show because they never heard the songs…well, you're not hearing the songs live with Marky's band. It's the Ramones…it's a cover version of them. But all of us [remaining members], yeah, we are the Ramones. We aren't going to change our names to something else because the Ramones aren't together. We've used the name for so long, why would we do that? That makes no sense. To represent; to not get soft; to still represent the band with probably the best solo album of any Ramone…that's what I want to do. I want to represent the band in a positive light. I feel that's more important than legacy."
RY: Finally, what is your fondest memory of your time within that band?
Richie: "There's too many. But, being on the stage with them night after night and looking at Dee Dee on my left; John to my right; and Joey between songs turning around, coming to the drum riser, taking a sip of water, and looking at me with his rose coloured glasses…those are priceless, priceless moments that only a few in the world can say they had. For that, it's changed my life forever."
-Adam Grant
Please be sure to follow us on Twitter @riffyou and at Facebook.com/riffyou.