Devo Guitarist Bob Casale Passes Away at 61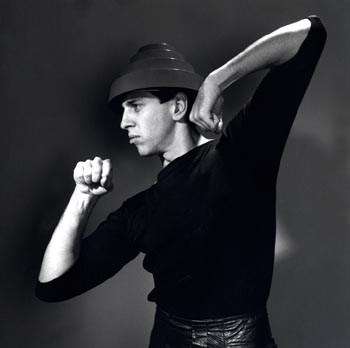 Bob Casale, one of the founding members of quirky Ohio new wave band, Devo, passed away yesterday as a result of heart failure. He was 61.
The guitarist performed on all Devo albums, and continued to take the stage with the band during recent tours. His brother and bandmate, Gerald, issued the following statement:
"As an original member of Devo, Bob Casale was there in the trenches with me from the beginning. He was my level-headed brother, a solid performer and talented audio engineer, always giving more than he got. He was excited about the possibility of Mark Mothersbaugh allowing Devo to play shows again. His sudden death from conditions that lead to heart failure came as a total shock to us all."
Devo formed in the early '70s in reaction to the Kent State massacre of 1970. Here, the Ohio National Guard fired upon a crowd of unarmed student protestors, killing four and wounding a number of others. The incident also became the inspiration for the Crosby, Stills, Nash, and Young track, "Ohio."
"We came of age in the middle of a huge cultural war. This country was basically in the midst of a new civil war – the lines were drawn very clearly," said Bob Casale in a 2012 interview Under the Radar. "[We formed the band because] it was a more immediate way of self-expression that required less money and no outside permission.You try to make a film and you have to come up with the money, you need a big crew, you need to ask people for favors and get permission.If you have an idea for a song you can pretty much go into your basement with your band mates and do it."
Devo's biggest mainstream hit was the 1980 track, "Whip It." You can check out the video below.