Q&A: Swingin' Utters Keep Shaking their Fists

When you're a band that's spun through the punk rock scene for over 25 years, one thing you're entitled to is the willingness to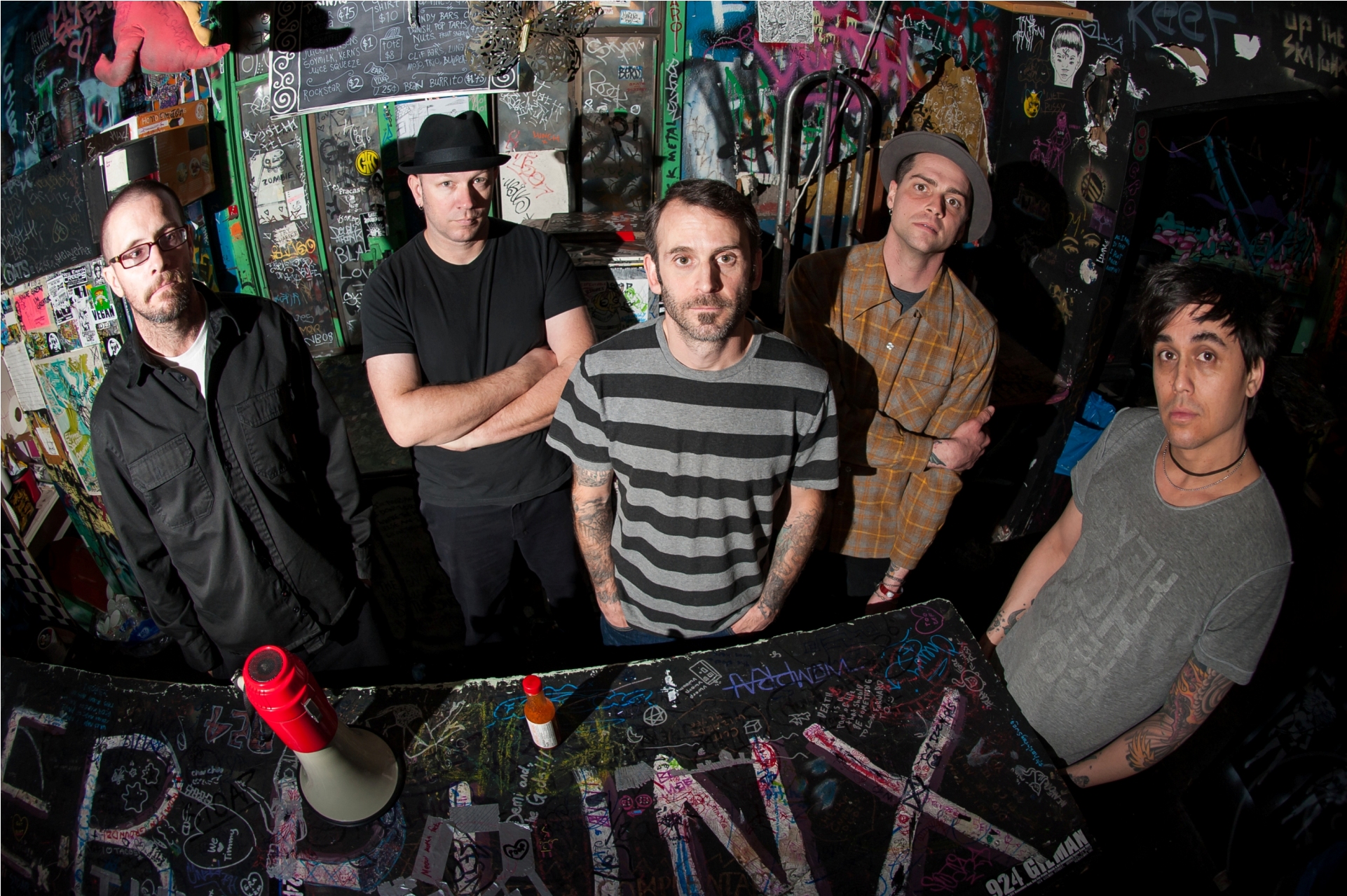 continually expand your sound. This is something that California punkers, Swingin' Utters, know this all too well.
After an eight-year recording hiatus that that ended in 2010, the band – Johnny Bonnel (vocals), Darius Koski (guitar, vocals), Greg McEntee (drums), Jack Dalrymple (guitar), and Miles Peck (bass) – has released four albums through Fat Wreck Chords, the latest being the mighty Fistful of Hollow. 
On it, the California punk influence is still there for Swingin' Utters, but the guys also leap at folk, country and Brit-pop inspiration.
As the band continues to roll down the road with Lagwagon, Riffyou.com spent some time with Koski to talk about Fistful of Hollow, expanding creative boundaries, the aforementioned hiatus, as well as what makes Morrissey such a drama queen.
RY: Firstly, congratulations on Fistful of Hollow! It's a real solid album. How are its tracks resonating with fans?

Darius: "So far, so good. The shows have been going really well this tour, and we've gotten good reactions to the new stuff for the last few months."
RY: You've become known as one of those bands that – while largely viewed as a punk band – does not strictly make punk albums at this point. What motivates the band to continually expand its creative parameters?
Darius: "We're way too interested in too many genres of music to really be satisfied with exclusively doing straightforward punk songs. We've really strived to be diverse since the beginning."
RY: Not all bands open up the gates for each member to contribute to the writing process. Why does Swingin' Utters open this up to everyone?
Darius: "We know each other's tastes well enough, I think. We have trust in each other that way, I guess. It's never been much of a problem. We just understand each other's aesthetic somehow. I mean, if what Miles contributed wasn't any good, for instance, we would have found a way to tell him."
RY: Some people really believe that punk rock should sound a certain way. Because you're obviously influenced by so many different styles of music, how often, if at all, do you encounter those who believe that your sound isn't as punk as it used to be, or should be? Do such opinions matter to you?
Darius: "No, those opinions don't really matter to me. I mean, they're upsetting to the extent of me just being disappointed at closed minded thinking, as far as how simple and tunnel-visioned one's musical tastes can be. That being said, I'm happy to see so many of our 'lifelong' fans just going on this trip with us, even though some of the albums and songs might be seen as being too odd for a punk band.
RY: When you guys took an extended hiatus years ago, how much did that experience help you decide what the band should do next?
Darius: "Well, that was a pretty simple question we asked each other. We were actually active that whole time, but it was pretty localized, mostly just California/west coast stuff as far as the live shows went, but we didn't record anything new.  So we basically asked 'do we wanna continue to do long weekends, not really record or tour, or be active again in recording and touring?' And I guess we were ready to get going again."
RY: You've now blasted out four albums since 2010. How do you guys manage to successfully make that happen without burning out, or repeating yourselves?
Darius: "Not sure, we just kind of do it. I don't really think we've ever had the problem of really repeating ourselves. We're too self-criticizing and anal to do that."
RY: Of course, your new album's title is homage to The Smiths' Hatful of Hollow. What is it about that album that inspired, at the very least, the title Fistful of Hollow?
Darius: "It's just my favorite Smith's record, and I only made the connection when I titled the song 'Fistful of Hollow.' It was a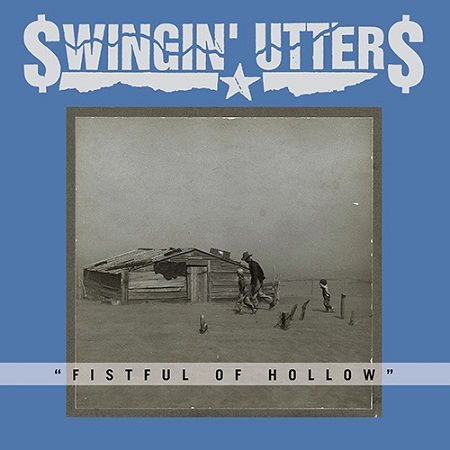 kind of happy coincidence and we just went with it."
RY: If you had the chance to hangout with Smiths members Morrissey or Johnny Marr, who would you choose? What would you do during your time together?
Darius: "I'd choose Johnny Marr. I'd love to drink and write songs with him. I think the stuff he did with The Smiths was just totally original and groundbreaking stuff. He's an incredible guitarist."
RY: As for Morrissey, would you consider him to be: a drama queen, a humorous guy whose misunderstood, or a straight-up jerk?
Darius: "He's obviously a drama queen and kind of a jerk. I mean, walking off stage and cancelling shows and all that…decades of moody, prima Donna behaviour. BUT, I still appreciate him and the work he's done. Since when did making good art make someone a wonderful person, though?"
-Adam Grant
Click here to view the full touring schedule for Swingin' Utters.
Please be sure to follow us on Twitter @riffyou and at Facebook.com/riffyou.