Q&A: The Electric Revival Reveal their Favourite 'Freaks'

Earlier this month, wailing Alberta rock trio The Electric Revival pushed forward with their third full-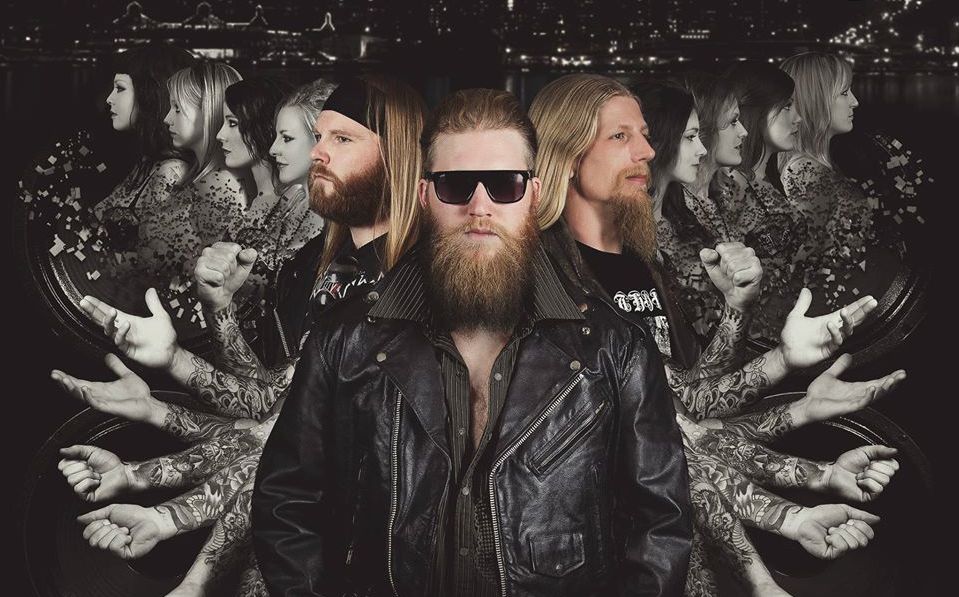 length studio album, Freaks.
To celebrate the occasion, Riffyou.com caught up with drummer Dallas Lobb to find out who he considers to be some of the biggest 'freaks' (by category) in the world. Here's what he had to say:
Member of The Electric Revival
"Dan, without a doubt. I don't know anyone else who can drive for 2 days straight, on nothing but coffee, Red Bull, and cigarettes."
Band
"That Die Antwoord band. Someone showed me a couple videos once…what the hell was that?!"
Vocalist
"Gord Downie. I just recently saw my first Tragically Hip show. Put that guy on a stage in front of a few thousand people, and he's a total nut job."
Guitarist
"Buckethead. Nothing about his particular style really. But the guy wears a bucket on his head while he plays. That's gotta count for something."
Bassist
"Any of those rockabilly guys that spin around on a stand up bass."
Songwriter
"Tom Waits. He's 'cookin' up a Filipino box spring hog.' Enough said."
Actor/Actress
"Steve Buscemi. Look at him. Google 'buscemieyes.' You'll be horrified."
Canadian
"Peter Mansbridge. That guy doesn't age. Freak."
Animal
"An Armadillo. Looks like a rhino had sex with a football."
Dinosaur
"They were all kind of freaks weren't they? Maybe that one from Jurassic Park that spat the goo all over Newman's face."
-Adam Grant
Tour Dates:
Sat. Feb.21. Calgary AB. Nite Owl
Fri. Feb.27. Edmonton AB. The New Wunderbar Hofbrauhaus
Sat. Feb.28. Saskatoon SK. Rock BottomSk
Fri. Mar.6. Vancouver BC. The Railway Club
Sat. Mar.7. Nelson BC. Kootenay Co-op Radio
Fri. Mar.13. Regina SK. The Exchange
Sat. Mar.14. Winnipeg MB. The Cavern
Sun. Mar.15. Thunder Bay ON. Black Pirates Pub
Wed. Mar.18. Sudbury ON. The Townhouse Tavern
Thu. Mar19. Kingston ON. The Toucan
Fri. Mar.20. Montreal QC. Barfly
Sat. Mar.21. Quebec City. Scanner Bistro
Sun. Mar.22. Ottawa ON. Rainbow Bistro
Mon. Mar.23. Toronto ON. Horseshoe Tavern
Tue. Mar.24. Peterborough ON. The Spill
Wed. Mar.25. Guelph ON. District
Thu. Mar.26. London ON. The APK
Fri. Mar.27. Innisfil ON.The Stone Grille
Sat. Mar.28. Toronto ON. Cherry Cola's Rock 'n' Rolla Cabaret & Lounge
Sun. Mar.29. Hamilton ON. The Doors Pub
Mon. Mar.30. New Market ON. Big Daddy's Restaurant & Bar
Thu. Apr.2. Winnipeg MB. OSBORNE VILLAGE INN
Fri. Apr.3. Brandon MB. City Centre Bar And Hotel
Sat. April.4. Saskatoon SK. Vangelis Taverns
Sun. Apr.5. Edmonton AB. Bohemia
Mon. April.6. Calgary AB.- Secret Location – TBA
Please be sure to follow us on Twitter @riffyou and at Facebook.com/riffyou.