Rancid's Tim Armstrong Discusses Role on "The X-Files"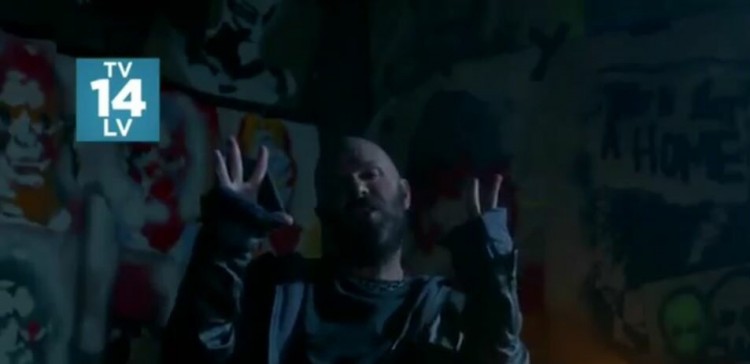 Last night on The X-Files, Rancid's Tim Armstrong appeared as 'The Trashman,' a tortured artist that's distaste for how homeless people are treated was so grand, that his feelings inadvertently transferred into one of his creations – Band-Aid Nose Man.
Somehow, this amazingly named creature became a succinct and ultra-violent killing machine of those who grossly messed with the impoverished. Boy oh boy was there lots of blood.
As gnarly and great as it was to watch such well-executed TV violence (like limbs being torn right off!), Armstrong's acting chops were equally impressive and not at all reminiscent of those musicians who try (and fail badly!) in acting roles.
Upon the official Rancid Facebook page, Armstrong explained how his role on The X-Files came about.
"Glen Morgan who is the writer and director of X-Files, is a fan of Rancid. Glen has seen Rancid 40 times live over the years. At a show in San Diego, he split his head open in the pit and received 4 stitches, ouch.
"Come to find out, Glen had written a character with me in mind called 'The Trashman.' To just be considered for a role was an honor, but actually filming was a surreal experience. Everyone on set from the cast, to the crew welcomed me with open arms and made me feel right at home.
"I've been watching the X-Files since day one, so this whole experience was awesome."