We Reflect on Foo Fighters' "The Colour and the Shape" in Video Form

It's incredible to think that 17 years ago today Foo Fighters released their seminal sophomore album, The Colour and the Shape. After a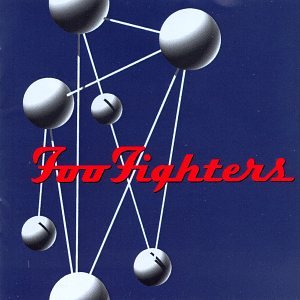 highly-respectable Self-Titled debut that featured Dave Grohl performing every instrument, this was the first time that an actual band was in place to put a Foo Fighters album together.
While the sessions provided us with the epic power-pop flavoured "Monkey Wrench"; the anthemic "My Hero"; and the ultimate signature track, "Everlong," the album did have its casualties. Original drummer William Goldsmith exited the band after his parts were chopped from the album, while guitarist Pat Smear would leave just a couple of months after the release.
That said, the album was and is still a beast. Top to bottom, it rocks, it emotes, and it was the first true suggestion that Grohl could become one of the most important rockers of his generation.
Grohl's old band Nirvana may have crashed and burned, but The Colour and the Shape proved that there was a lot more to someone who once called himself "just the drummer."
In light of Foo Fighters readying their next album – and having played a secret show over the weekend in New Orleans – Riffyou.com thought it would be fun to re-live the awesomeness of this album in video form.
Enjoy!
"Monkey Wrench"

"Everlong"

"My Hero"

"Walking After You"

Please be sure to follow us on Twitter @riffyou and at Facebook.com/riffyou.