Review: Ryan Adams – "1989"

I am not a Taylor Swift fan, but I am a massive fan of Ryan Adams. When her songs pop up in my life, I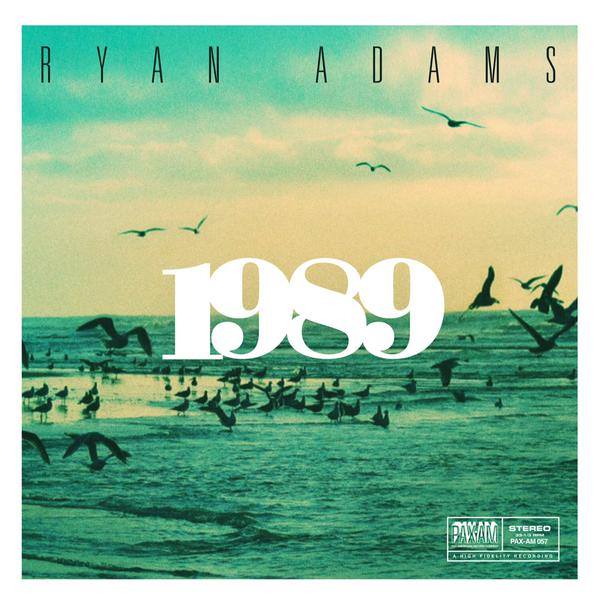 try to tune them out. When his songs greet me, my ears perk up. So, imagine the conflict I felt about Adams' decision to give 1989 a go.
At first, many wondered if this was a gimmick designed for Adams to gain some headlines. But, after yesterday's interview with Zane Lowe on Beats 1 (which featured a surprise appearance by Swift) we learned that this project was approached from an honest place.
Adams spoke with depth about Swift's vast musical talents and how her songs are constructed. Swift offered her appreciation for Adams' take on 1989, then admitted to being open about future collaborations with him…even though the two have jammed privately in the past.
Beneath the warm and fuzziness displayed during the Beats 1 interview, what we really learned is that Adams approached 1989 during an emotionally tumultuous time in his life. He'd just finished pouring himself into his next double album, but still had much more to get off his chest. He thanked the process of recording 1989 for clearing him up.
This can be heard and most importantly felt on Adams' 1989. When Adams is in emotional turmoil, he's at his best. You can feel the pain, confusion, desperation, sadness and search for hope in his vocal delivery. Musically, he knows how to turn a feeling into an all-encompassing soundscape.
Perhaps Adams' greatest accomplishment with 1989 is his ability to take what many consider to be Swift's grandiose pop album and make listeners understand that there's a lot going on behind "these, sick, beats." Adams shines a light on the deep lyrical work going on here, so much so, that it could be argued that someone living under a rock could assume that these songs are his.
Adams' "Out of the Woods" is an absolute beast of devastation and longing; "Blank Space" is somber yet warming, while "All You Had to Do Was Stay" is blasted with twang and Adams at his vocalist best. As for "Shake it Off," I never knew how solid of a song that was until it was stripped back to its bearings here.
Admittedly, I've never listened to Swift's 1989. Even with Adams putting out this substantial reinterpretation of it, I don't feel the need to go back and give it a spin. In many ways, Adams has turned his 1989 album into one that doesn't require a reference point. You see, this is not a cover album or a tribute. It's a beautifully orchestrated reimagining of songs that likely never reached pop music haters – like me.
-Adam Grant
Please be sure to follow us on Twitter @riffyou and at Facebook.com/riffyou.