Revisits: Born Ruffians Chat About All Their Albums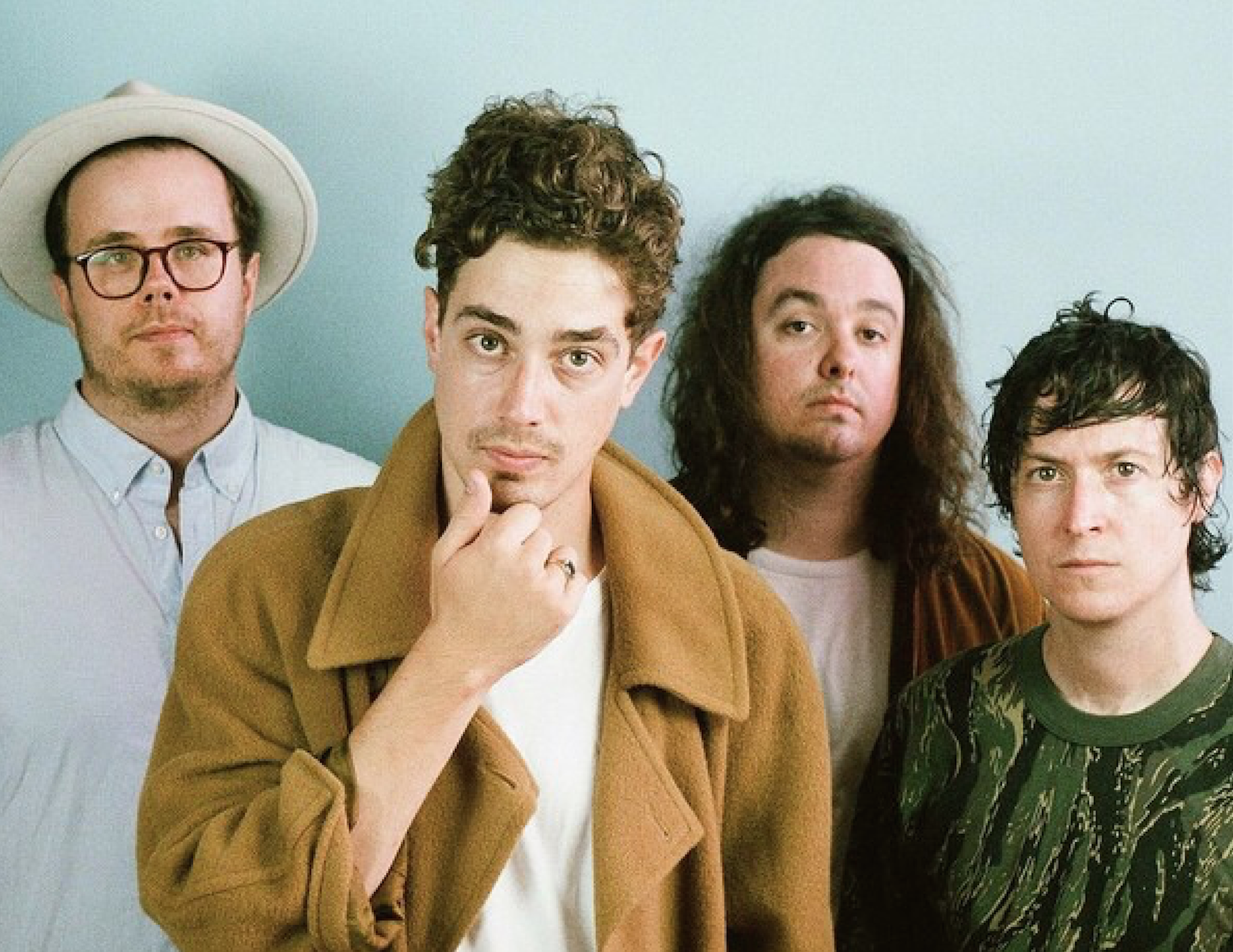 Since emerging out of Midland, Ontario, in 2006, Born Ruffians have become one of Canada's most beloved and ambitious indie rock acts. What has allowed the band to gain such praise is its ability to show distinct evolution and fresh creative aspirations from album-to-album. When discussing 2015's RUFF, Born Ruffians bassist and co-founder Mitch DeRosier views this offering as a "truly complete record." Riffyou.com humbly agrees with that sentiment.
As Born Ruffians prepare to triumphantly close out 2015 with a series of dates across Toronto, we caught up with DeRosier and asked him to tell us the first thing that comes to mind when looking back at his band's two EPs and four full-length albums to date.
Born Ruffians EP (2006):
"I immediately think back to being in university and not wanting to be in university. We'd moved from Midland to Toronto to go to school, but really it was just an excuse to get to the city to try to make it as a band. I also think of recording the EP in a couple days at Sleepytown Sound. Luke sang 'This Sentence' in one take and fainted."
Red, Yellow & Blue (2008):
"When we were writing and demoing RYB, we all lived together in a house in Parkdale. We'd file into the basement whenever we had an idea and banged it out right there. We also bribed our neighbours with gifts because we were noisy as hell. I remember reading comics and only eating bread, salami and cream cheese at Chemical Sound for some reason. I now read less comics and eat more salami."
Say It (2010):
"We invented a game where you lined up empty beer bottles and rolled masking tape at them to kill time in the studio. I have no idea if it was fun or if it made any sense. I remember we spent the first day of recording attempting to get the tape machine up and running, and rewriting 'Blood, The Sun & Water' with the help of Rusty Santos, our producer. Structurally, that song makes about as much sense as the masking tape game, but there's something I really love about it."
Plinky Plonk EP (2010):
"This EP was made up of b-sides from the Say It session and a few remixes and demos. The title track, 'Plinky Plonky', was one we'd written basically while touring Red, Yellow & Blue. I thought it was a shoe-in for the next record, but we lost something in the recording process. I always felt that that song had more to give and wish we spent more time trying to get it right at Metalworks."
Birthmarks (2013):
"The farmhouse. We spent a few weeks in the spring and a few in the fall living in this huge farmhouse in Stratford, writing and jamming. It was great being able to set up drums and amps in the living room, surrounded by furniture and natural light. But maybe the best part about it was hanging out and doing anything but playing music. We'd cook dinner together, play board games, watch Star Trek: TNG, get drunk and have bonfires. I think one of us drove a tractor. It was awesome."
RUFF (2015):
"It's hard to step outside yourself and really examine the thing you're in, when you're so immersed in it. I think of RUFF being a truly complete record. And I don't mean that in a cocky way, just… a literal way? Man, I don't know. It feels so complete to me. We approached it from every angle, writing and demoing together, with Adam our new drummer and Steve our original drummer. We took parts of those demos and put them right onto the record. Most of the rest of it we recorded at 6 Nassau with Jeff McMurrich. It felt alive and immediate. We even played some secret shows to help get the songs up to speed with the energy touring can give new material."
-Adam Grant
Please be sure to follow us on Twitter @riffyou and at Facebook.com/riffyou.