Riff Redux: U2 Producer Daniel Lanois Talks "Achtung Baby"

Before Riffyou.com launched, I had the opportunity to speak with a lot of influential and impactful figures within the music industry for other publications. In Riff Redux, I'm going to open up the archives to share some great discussions and perspectives from the past.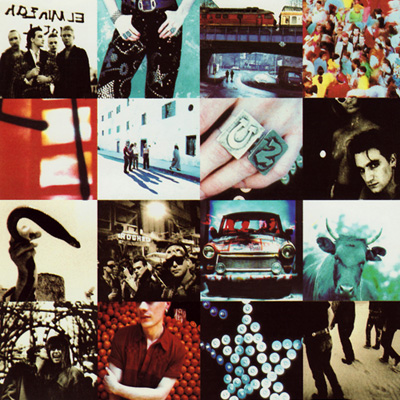 In the summer of 2007, while still battling a near two-day hangover, I was asked to visit the downtown Toronto pad of mega-producer and musician Daniel Lanois to discuss Here Is What Is, a documentary project that he'd been working on.
After discussing the film, it felt appropriate to ask Lanois about his relationship with U2, a band that one could argue he is the unofficial fifth member of. He's played with, recorded with, and produced many of the rockers' finest albums, including 1991's triumphant, Achtung Baby.
Featuring classics like "One," "Mysterious Ways," "Even Better Than the Real Thing," and "Whose Gonna Ride Your Wild Horses," Achtung Baby is a beast and arguably the album that helped U2 secure their place amongst rock's elite.
With U2 expected to release more details regarding their new album at this weekend's Super Bowl, we felt that this brief exchange with Lanois was worth revisiting.
AG: What you get to see with musicians you work with – that others don't see – is what's beyond the image. A lot of people look at a band like U2 and see the big stage and the great songs. But, you get to see the people behind all of that.
Daniel: "If you want to talk about the guys in U2, [first of all], they're great humanitarians; great family people; and I just respect their values. How generous is to get to that place where you take time out of your life to do something for other people? You [also] see a lot of humour, that's for sure. That might not always be available to the rest of the world."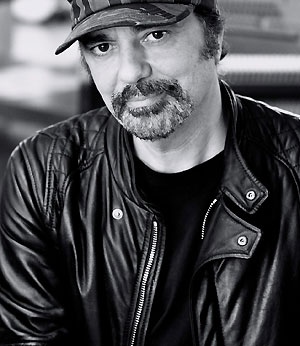 AG: Achtung Baby is one of my favourite albums, and I was wondering if you could tell me a little bit about how it all came together?

Daniel: "Oh, absolutely. First of all, everybody was hungry; everybody wanted to reinvent the sound and do something that'd never been done before. We hit on a few sounds for The Edge – there were a few (sound) boxes out at that time that was an auto-wa-wa pedal and it had a sound that hadn't been used before…so we were at the forefront of some sonics. They wanted to make a rock n' roll record, but not a North American rock record. They wanted to make a European rock n' roll record. They chose to start it off in Berlin because some of their favourite rock n' roll records had come out of Berlin.
"We ended up in a studio where [Brian] Eno had worked with Bowie in the '70s…a place called Hansa. It was a beautiful room – it had a great, great vibe to it, and we would not rest until we broke new ground. We made a philosophical promise that we would break new ground sonically – that was the trail we were on. Bono wanted to be a better lyricist and everyone wanted to be better. We managed to mix technological sounds with handmade sounds, which is a tough thing to do. It was a long process, it wore everyone out.
"It's a fine example of everybody – there are a lot of hard heads in that operation and a lot of big brains. You have Eno, he's an alpha male and can win any argument in any room. Bono is an alpha male and he thinks he can win any argument in any room.  So, you could imagine the dinner table conversations that happened. For every note you hear on that record, there were thousands of philosophical exchanges that went into them. When we get our thing right – myself, Eno, the guys in U2 – it's when everyone is in there pushing. It's almost like you reach that place where all the dedicated heads got their way, but with respect to the others."
AG: What can you tell me about "One"?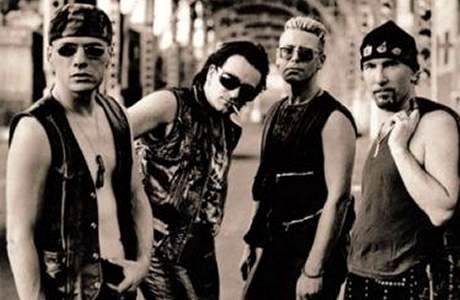 Daniel: "The song "One," is one of my favourites. That had an interesting journey because we laid down a chord sequence for that before taking a break. It had a great Larry Mullen Jr. drum beat on it, but it had not found its song yet – it was still in the bedrock state. Then, Eno and I went back to Berlin a few days ahead of time just to do an assessment and he and I laid down what I called 'the mantra' – it was a combination of guitar and synthesizer, blues based…(Lanois sings the melody for me.)
"I played it on the Les Paul and Brian doubled it on the synthesizer, so it was a thematic surprise for the gang when they came in. That acted as a springboard. Bono came up with some lyrics – he'd been toying with this lyric idea about differences that people have and how we may be different as human beings, but that doesn't mean we can't 'hang' and we can't carry each other and help each other.  It could be a father and son difference, one family to another family, or a country to country difference."
-Adam Grant
Please be sure to follow us on Twitter @riffyou and at Facebook.com/riffyou.