Riffyou's 2016 Record Store Day Haul

On Saturday, April 16, Riffyou.com's staff visited Hamilton, Ontario, Canada's Cheapies Records and Tapes for the 2016 edition of Record Store Day. After making our way through the out-the-door lineup, to the shelves, we were fortunate enough to get our hands on some stellar pieces of vinyl. We also, unfortunately, had to make some tough decisions and leave other albums behind because, well, we're an independent blog and our 'expense account' only stretches so far.
No less, we have minimal regrets and can't help but smile ear-to-ear over the impressive selection in which Cheapies Records and Tapes provided its clientele. Along with fair pricing, helpful staff and a very positive atmosphere, we had an excellent time during one of our favourite days of the year, at one of our favourite independent record shops.
Here's a quick look and some notes regarding the records we brought back to the car's milk crate and the basement's vast vinyl library.
-Adam Grant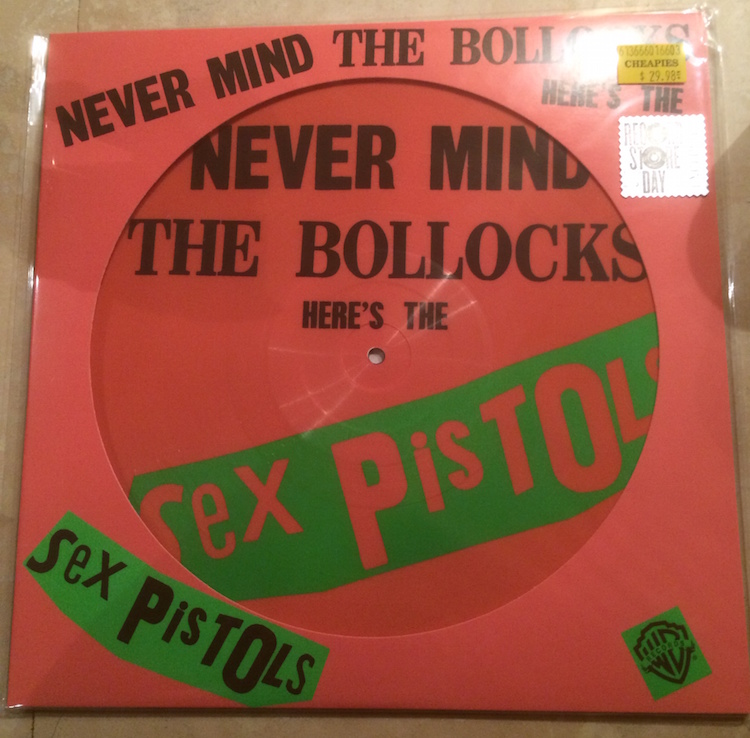 Sex Pistols
Never mind the Bollocks: Here's the Sex Pistols
12″ Picture Disc
Upon entering Cheapies, this was the first album I enthusiastically grabbed from the shelf. And why not? For any true fan of punk and its roots, the lone Sex Pistols studio album is an absolute classic that still feels snarly decades after its release.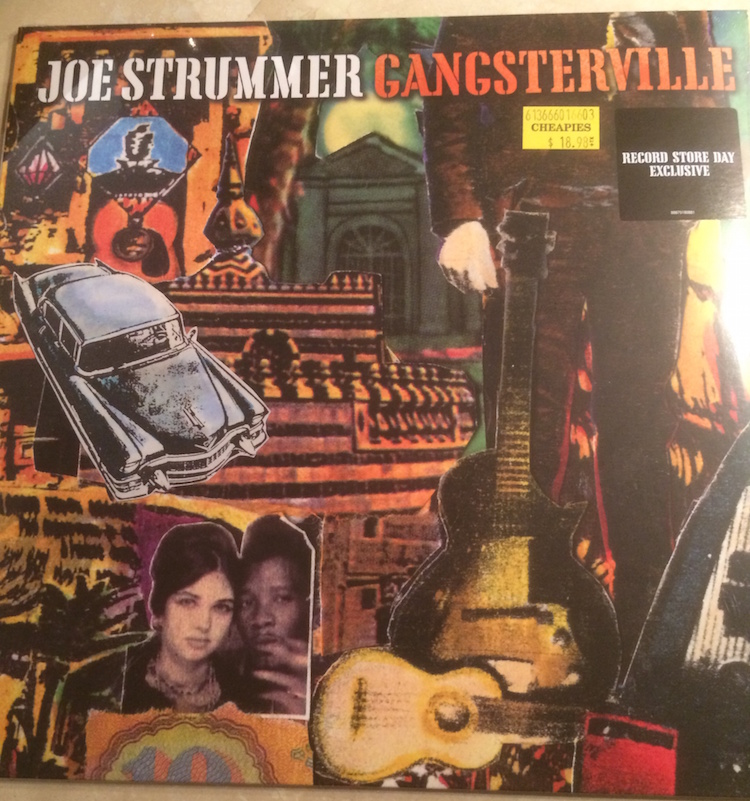 Joe Strummer
Gangsterville
12″ LP
Although Gangsterville is only four songs deep, four songs from the late Joe Strummer is often better than a whole album's worth of songs from modern era bands. This was a no-brainer of a purchase.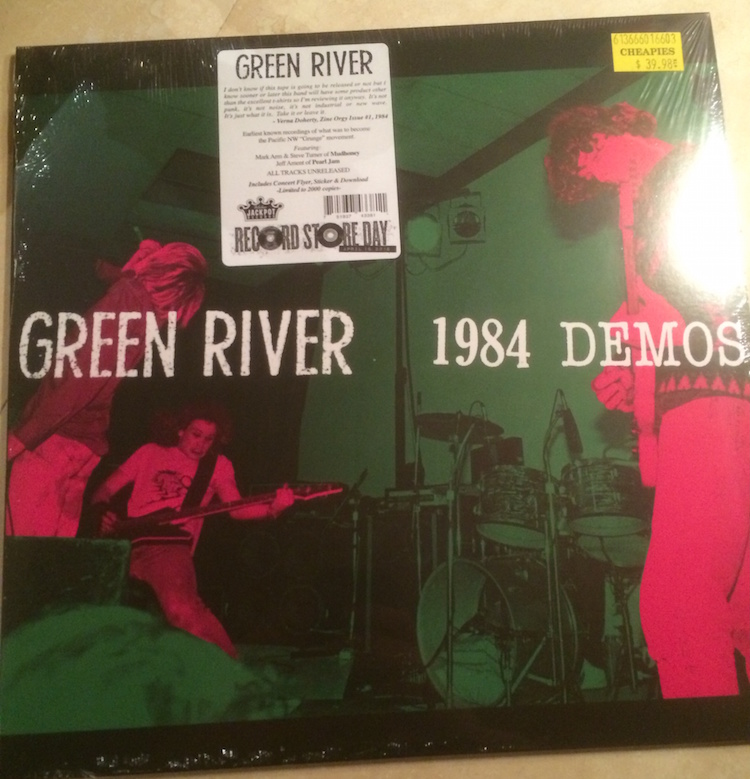 Green River
1984 Demos
12″ LP
Maybe it's time that I get over it already, but the music to emerge from Seattle in the '90s continues to get me off. There is an authenticity to it that is not easy to match or come close to. Green River (which featured members of Pearl Jam and Mudhoney) was an early pioneer for that scene and not grabbing this album would've been like me pissing on the roots of where many of my favourite bands came from. At $40, this was my most expensive Record Store Day purchase, but well worth the investment.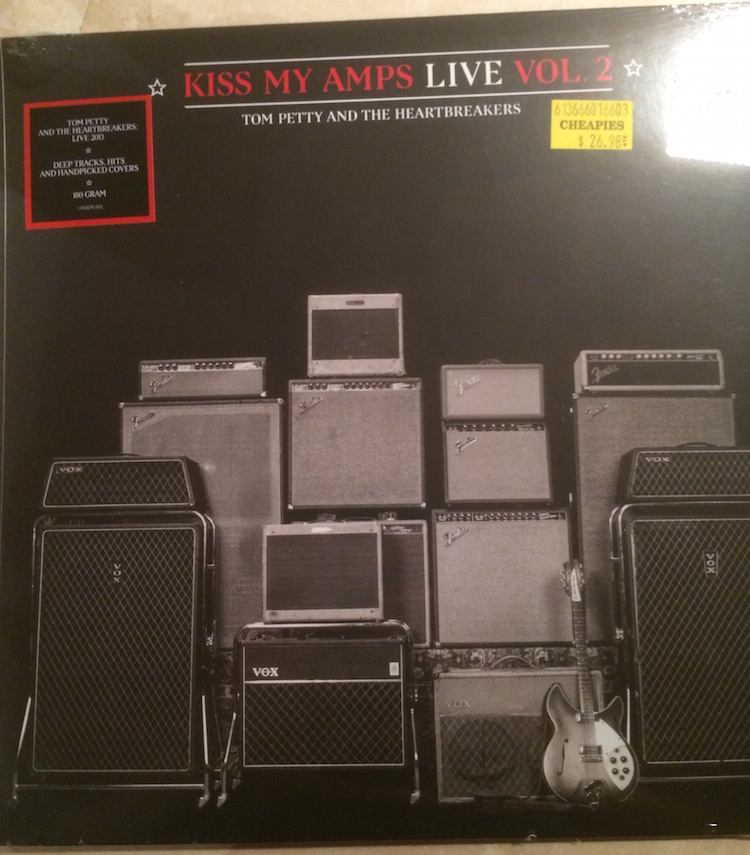 Tom Petty and The Heartbreakers
Kiss My Amps Live Vol. 2
12″ LP
Why Kiss My Amps Live Vol. 2? Because it's Tom Petty continuing to educate those on how to successfully bring beautifully composed rock songs to a stage and use them to take the audience through the highs and lows of life.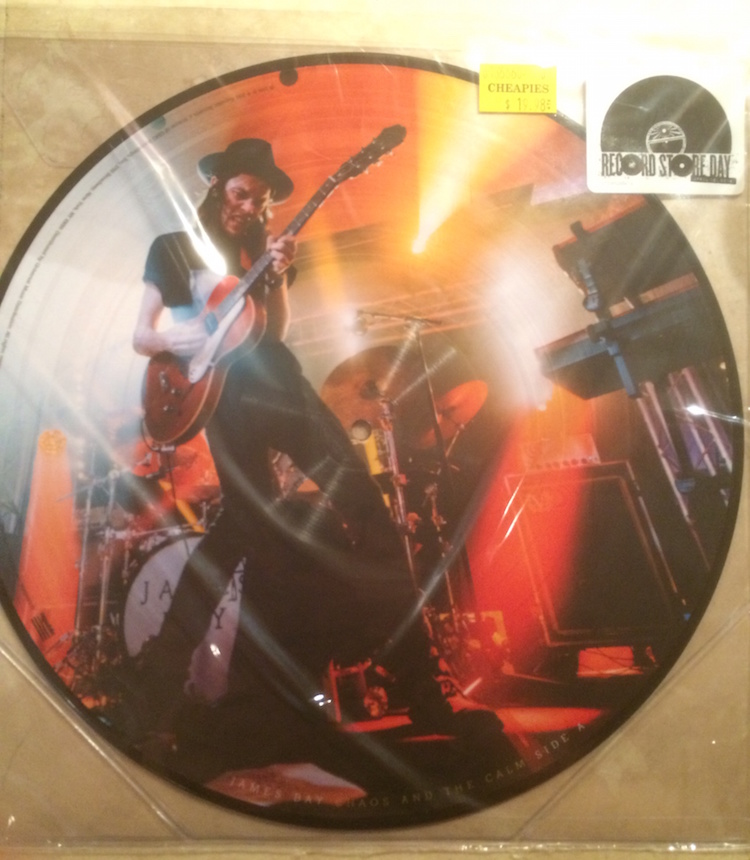 James Bay
Chaos and the Calm
12″ Picture Disc
James Bay's "Hold Back the River" was a glorious introduction to a member of the next generation of young UK songwriters destined to have globally acclaimed careers. Even if Bay doesn't get that far, how can you turn down a picture disc that looks as fantastic as this one does?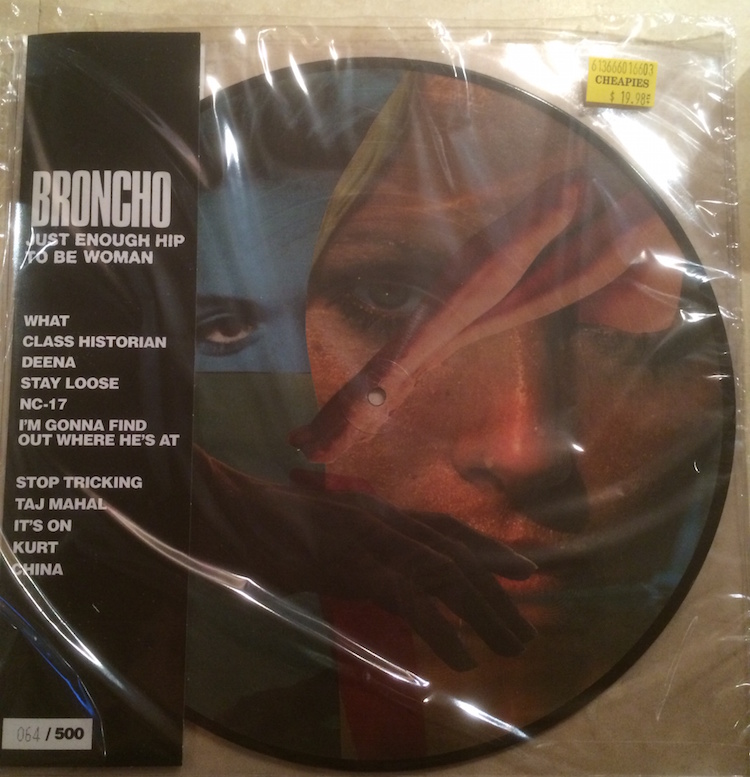 Broncho
Just Enough Hip to be Woman
12″ Picture Disc
Broncho is still not a giant household name, but their fuzzy rock swagger is brilliantly achieved on Just Enough Hip to be Woman. If you don't believe me, seek out a ditty called "Class Historian" and let me know how you feel after that.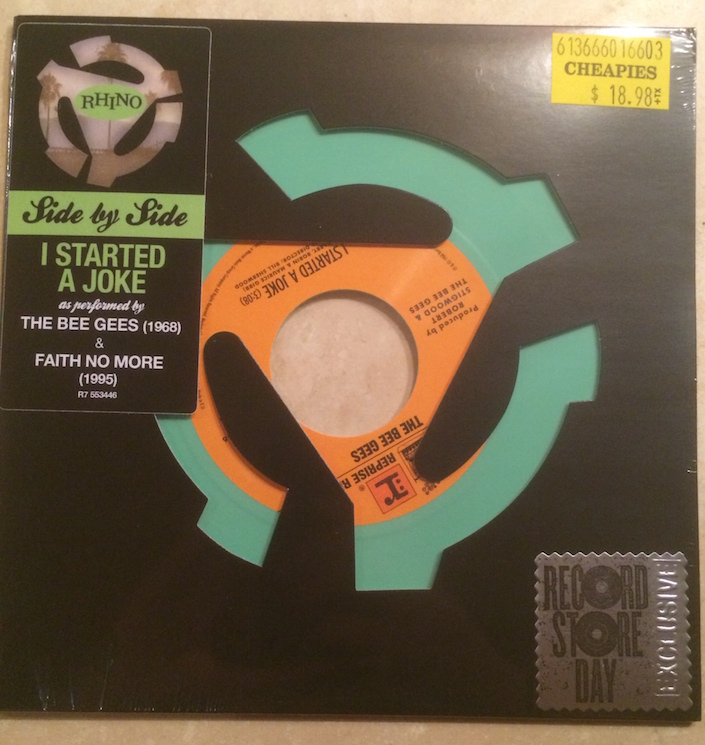 The Bee Gees & Faith No More
Side by Side: I Started a Joke
7″ Coloured Vinyl
Regardless of your opinion on The Bee Gees, those dudes could sing their faces off. With Faith No More, vocalist Mike Patton has proved to be one of rock music's most dominant voices. I had to see how he was able to use it on a Bee Gees classic – as weird as that might seem.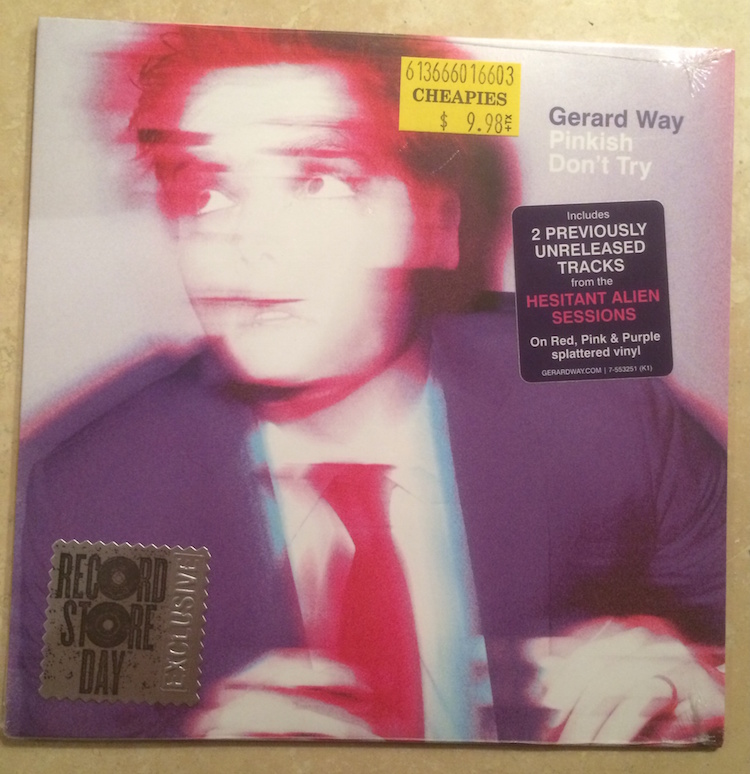 Gerard Way
Pinkish/Don't Try
7″ Coloured Vinyl
After My Chemical Romance went away, I wasn't too hopeful that their vocalist Gerard Way would be able to achieve solo success. Well, his one-man debut, Hesitant Alien, was a pleasant surprise that showcased Way's love for timeless Brit Pop soundscapes. Therefore, it felt important and worthwhile to hear what didn't make the album.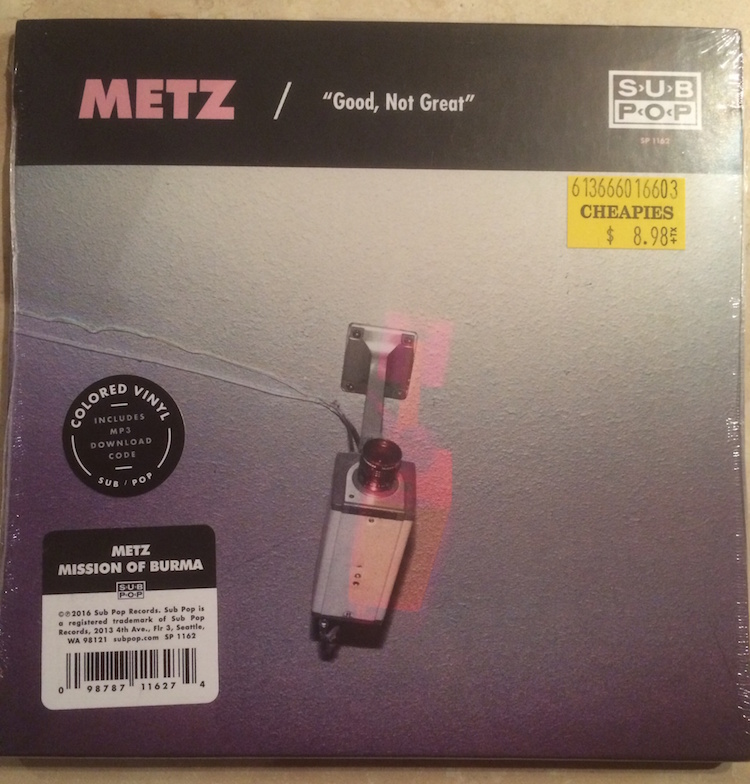 METZ & Mission of Burma
Good, Not Great
7″ Coloured Vinyl
METZ is one of those bands I have only seen live once and am trying damn hard to gain better awareness of. Thus, this 7″ purchase felt extremely sensible and will hopefully pave the way to a bigger love affair with this noisey punk trio.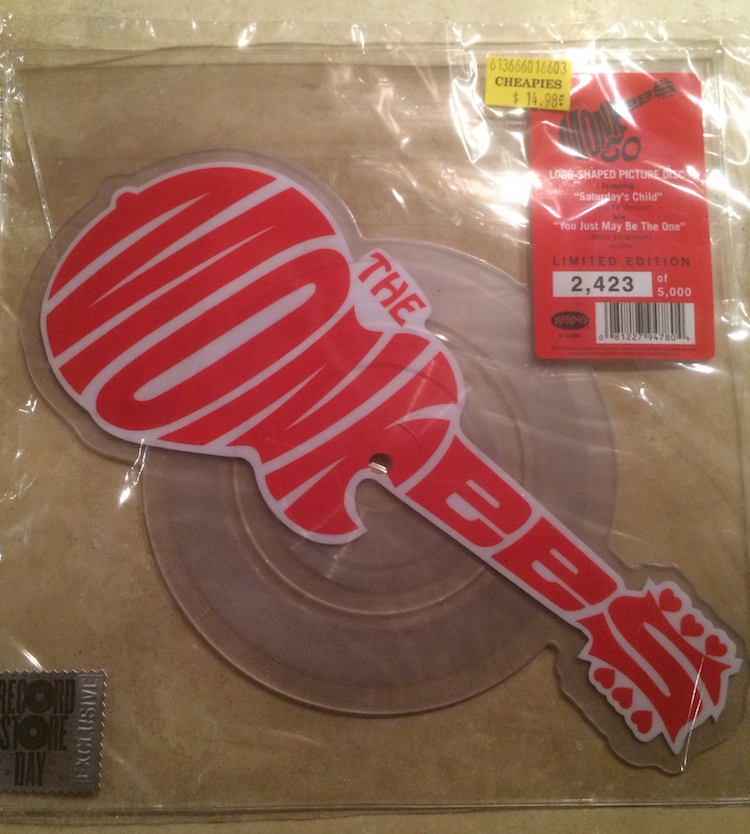 The Monkees
Logo-Shaped Picture Disc
10″

I'll be 1,000% honest here – I don't known either of these songs from The Monkees. But, the band's logo is iconic as it gets and I couldn't walk by this selection without adding it to my pile. Had I moved passed it and walked out the door, the guilt would've been way too much to handle.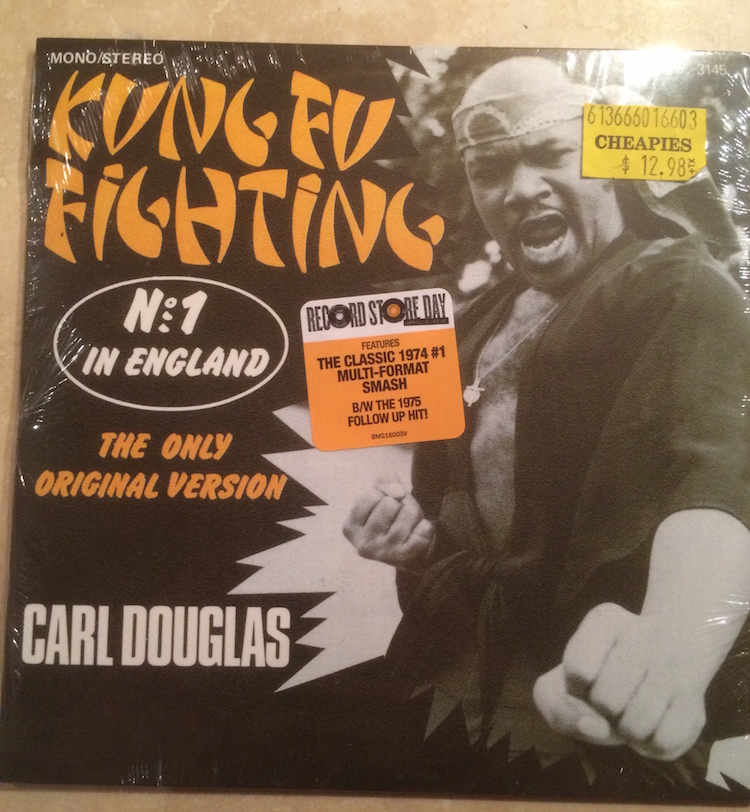 Carl Douglas
Kung Fu Fighting
7″ Vinyl
Although it scores a 9.5 out of 10 on the cheese-tastic meter, I am certainly going to crank "Kung Fu Fighting" more times than I am comfortable admitting to.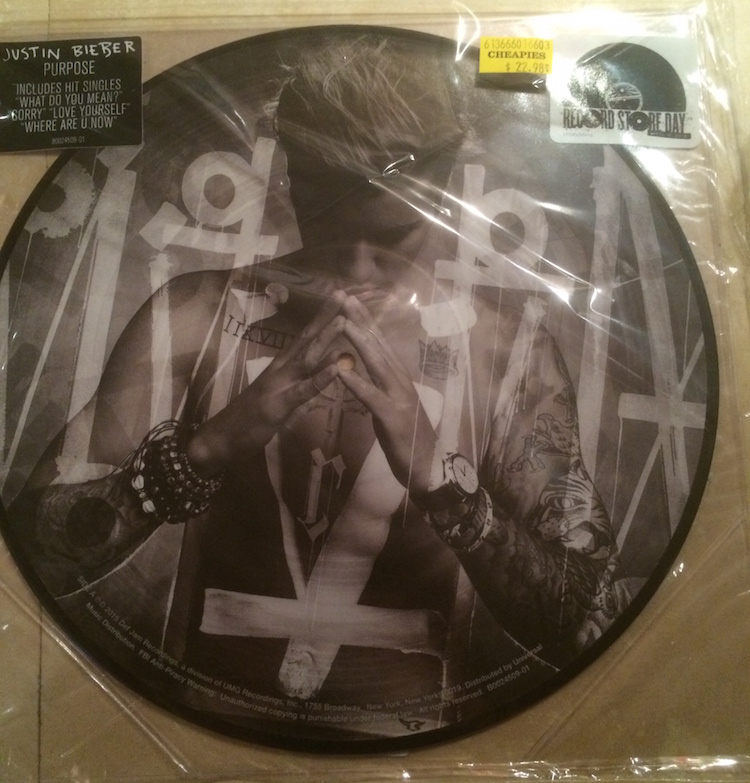 Justin Bieber
Purpose
Picture Disc LP
How the hell did a Justin Bieber album get here? Well, this happens when your wife also supports Record Store Day and has her own shopping list in mind.