Riot Fest Toronto Reveals Daily Lineup

If you're one of those people that's been waiting to see which day you should attend Toronto's edition of Riot Fest, it's time to suck it up and realize that it'll be worth the trek to Downsview Park on both September 6 and 7.
Day one will be taken over by The Cure, Billy Talent, Rise Against, and The Flaming Lips. Accompanying those headliners will be Death From Above 1979, Bring Me the Horizon, Brand New, Paul Weller, Taking Back Sunday, and more.
Meanwhile, day two will feature top-of-the-bill performances by City and Colour, Metric, The National, Social Distortion, and Death Cab for Cutie. Rounding out the bill that day includes Tokyo Police Club, The New Pornographers, Stars, Dropkick Murphys, The Head and the Heart, as well as PUP.
For a look at the full day-by-day breakdown, have a look at the photo below: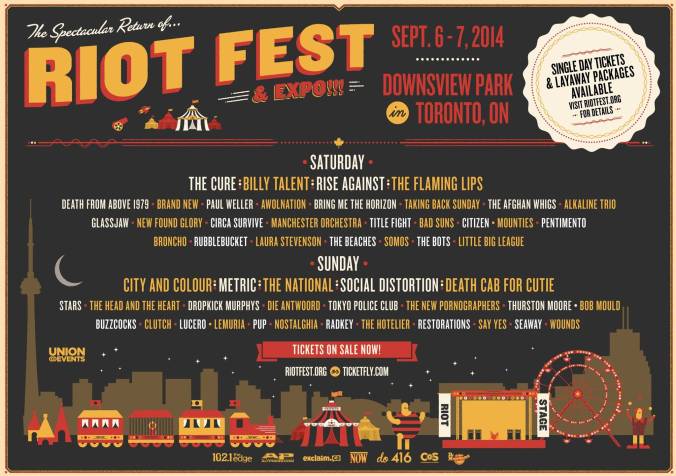 Please be sure to follow us on Twitter @riffyou and at Facebook.com/riffyou.