Scott Weiland is NOT in Jail, but an Impersonator Is

Hearing that Scott Weiland had been arrested and jailed for possession of narcotics made a lot of sense yesterday,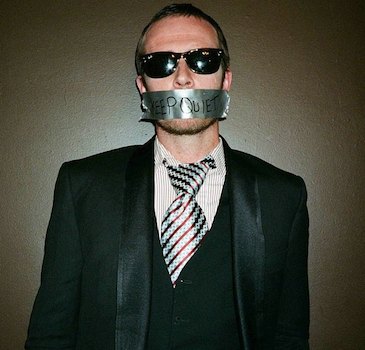 didn't it? It's been known to happen.
Perhaps, that was enough of a reason for TMZ to trust a police report, and first inform the world that the former Stone Temple Pilots frontman had been sitting in prison for a month. The charge? Burglarizing a Rite-Aid, and possessing methamphetamines.
Well, obviously no one got in touch with Weiland's people before going with the story, because it turns out that the man who had been sitting in prison for weeks – saying he was Scott Weiland – was in fact a seemingly incredible impersonator.
The whole story flew off the rails last night once Weiland discovered the news, and then posted a video on Facebook showing him in the studio with bandmates. Weiland went on to describe TMZ's story as a "nice piece of fiction," before concluding that the website "will be hearing from my attorneys."
TMZ is defending itself by saying that it received a statement recently from the Beverly Hills Police Department titled, "Celebrity Arrest." From there, it allegedly read: "The suspect, former Stone Temple Pilots band member Scott Weiland (46 years of age), was taken into custody…"
Once Weiland's video began making the rounds, police dug deeper into the matter before identifying the wannabe Weiland as 44-year-old Jason Michael Hurley. It's amazing what a little FBI fingerprint analysis can achieve.
Egg. Upon. Many. Faces.
-Adam Grant
Please be sure to follow us on Twitter @riffyou and at Facebook.com/riffyou.