Snow Traps Interpol in Bus for 40+ Hours

Interpol was expected to make their return Toronto last night for a gig at the Kool Haus, but as previously reported, had to cancel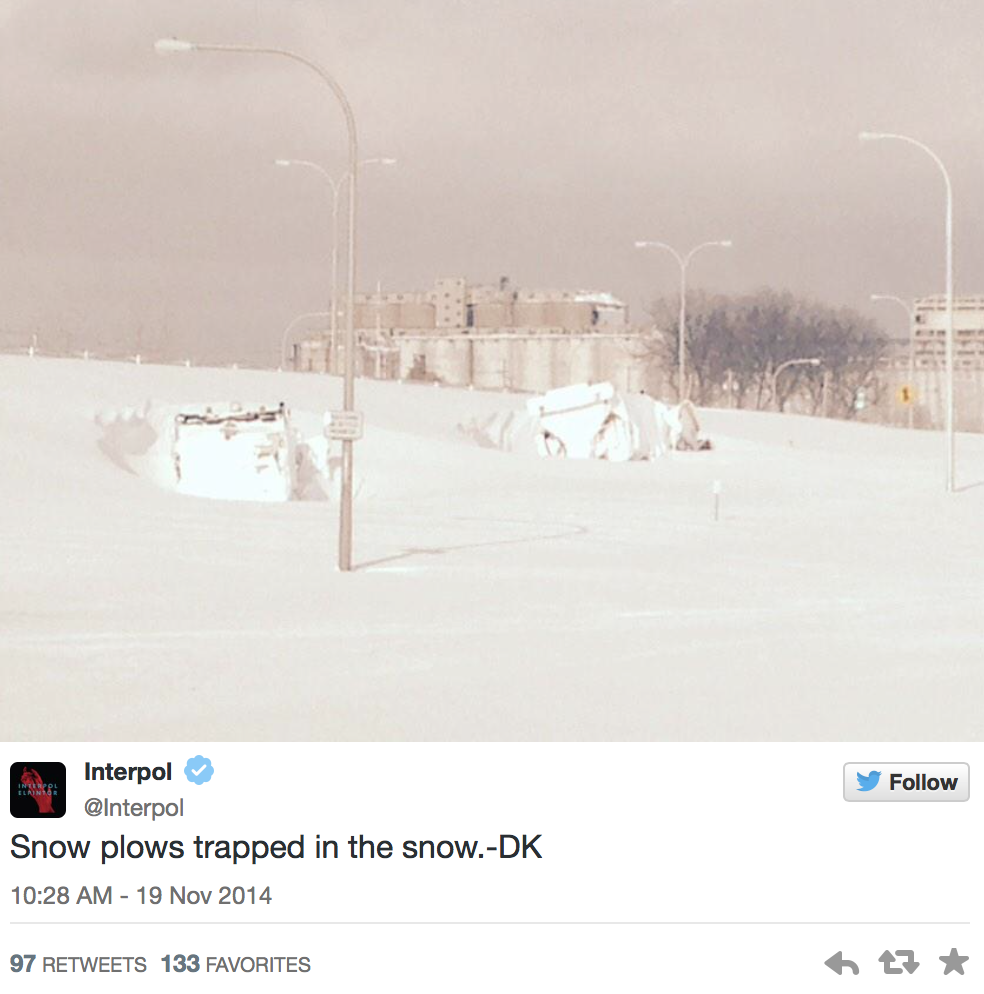 the show due to a massive snowstorm that's torn through the Buffalo, NY, region.
During the saga, band members have been updating fans over social media about how their harrowing battle with the snow is going. Well, it appears as if Interpol is still losing.
At 10am EST this morning, guitarist Daniel Kessler tweeted the following:
"Still trapped yo! Haven't really moved in 30 hours and we've been on the bus for nearly 40 hours. Nutso. Never seen anything like it.-DK"
Yup, the band has almost been stuck in their bus for the length of most people's work weeks. At this rate, it's hard to tell whether or not Interpol will make their Thursday gig in Montreal.
Unless they have snowshoes or helicopters en route, I wouldn't bank on it.
According to CBC.ca, almost 150cm of snow fell in the greater Buffalo region by the Wednesday morning hours. Another 30-60cm could potentially fall between now and Thursday.
-Adam Grant
Please be sure to follow us on Twitter @riffyou and at Facebook.com/riffyou.