Song of the Year: "Come to Light" by Arkells

It's never easy choosing just one song that you believe best encapsulates the year you've experienced. It's even harder to select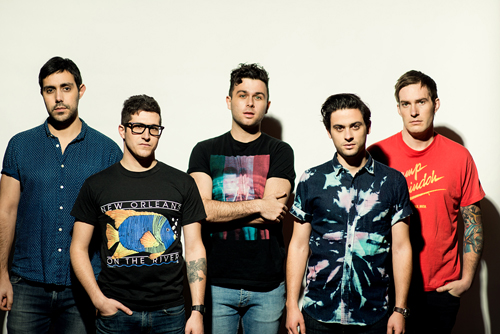 one that you believe was able to wrap its arm the world during the good times and bad, and make you dance or sing without any degree of self-consciousness. For the Riffyou.com team, that song was "Come to Light" by Hamilton rockers, Arkells.
Featured on the band's third album, High Noon, "Come to Light" brings with it the feeling of an '80s era pop-rock explosion without the addition of synthesized fromage. Its danceability is instantaneous, but it is the heartfelt lyrical mastery by Arkells frontman Max Kerman that brings this track home.
Known as a lyricist not afraid of spilling his guts upon the table, Kerman's narrative centres around surviving the tough times in which life thrusts upon us, and finding a way out of it through patience and the devotion of someone standing by your side.
In a world where it's easy to feel alone when trouble strikes, "Come to Light" acts as a warm blanket for those who wake up and can't help but wonder whether or not the bullshit surrounding them will ever dissipate.
The song acts like a pep talk. It doesn't condescend, nor does it provide messaging that makes the listener feel as if he's being duped by another band trying to make a buck by selling the idea of 'good times.' There's a real honesty here in the vulnerability and the hang-in-there nature in which this song possesses.
"Come to Light" aims for the heart with the force of a timely, well placed, highly charged defibrillator. In an era where disingenuous music fulfills much of the population, Arkells have jolted us with arguably their most meaningful song at a time when the world needs it most.
-Adam Grant
For more with Arkells, you can click here to read our August interview with Max Kerman.
Click here to view the rest of our Best of 2014 selections.
Please be sure to follow us on Twitter @riffyou and at Facebook.com/riffyou.