Interview: Arkells Feeling 'High' on Third Album

If you've followed the career of Arkells even from just a safe distance, you'd be able to notice that this isn't a band that appreciates the safe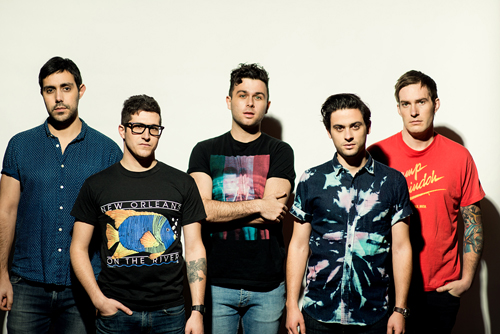 route.
In 2008, the Hamilton, ON-collective emerged with their debut full-length, Jackson Square, an offering that generously showcased the band's rock n' roll side, plus its appreciation for pop hooks and a bit of Motown-esque flavour. The album built up a fan base, won Arkells a JUNO Award for New Group of the Year, and afforded the guys the opportunity to make the all-important second album.
Released in 2011, Michigan Left, may have charged out of the gates with "Whistleblower" – a track that reminded everyone of Arkells' rock appreciation – but, the deeper into that album you got, the more you felt as if a Hall & Oates poster must've been hanging up somewhere during the recording process.
Somehow – despite the shifts – Michigan Left worked. It was different, but acted as a gentle note to listeners that this wasn't a complacent band. With Arkells' latest album, High Noon (released yesterday), the shift is still on.
"We didn't have any interest in remaking Jackson Square or Michigan Left," concedes Arkells frontman Max Kerman while in conversation with Riffyou.com. "I think the fun part about getting to record is getting to try new things. There's a common theme that thread the three records together, which is songs that are fun to sing along to, and hopefully have lyrics that mean something to others…they mean something to us. But sonically, I think we took some chances."
Kerman is not kidding. High Noon features a driven up dance-rock flavour at points, but not to the point where you feel like Franz Ferdinand has become too much of an influence, and Bruce Springsteen's been shoved out the backdoor. The rock n' roll is still here as well, but added to the mix are string sections that help further push forth the notion that the band – Kerman, Mike DeAngelis (guitar, vocals), Nick Dika (bass), Tim Oxford (drums), and Anthony Carone (keyboard, guitar, vocals) – is happy to charter new territory.
"These days, there is more melding of music," contends Kerman. "There are no boundaries between genres like there used to be. It's encouraged – and I'm very grateful for this – that you can take a moment from a pop song and put it into a rock song. Or, you could take something you'd hear in a movie's score and put that into a rock song."
He continues: "The older we get, the greater our musical pallet expands."
With High Noon – the foundation of which was laid at The Spice Factory in Hamilton, before recording sessions in Los Angeles and Toronto – Kerman explains that he truly appreciates the diversity that the album was brought to the forefront. He says that his favourite albums growing up were capable of drawing upon a number of influences, yet still feeling like a cohesive piece of work. He cites Wilco's classic Yankee Hotel Foxtrot as one of his all-time favourites.
Kerman believes that Arkells have achieved that cohesive feeling on High Noon. He adds that if the bones of a song (i.e., strong chord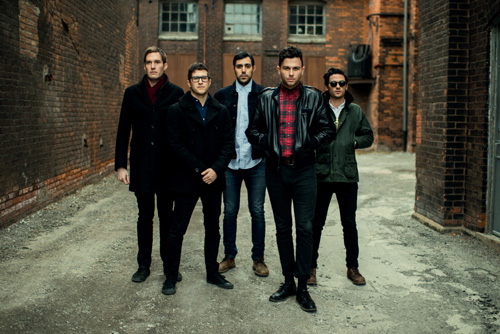 melodies, meaningful lyrics) are in place, people are going to find a way to relate to it regardless of the production style.
"There are probably things I wouldn't do this year, but I'll come around to next year," says Kerman with a laugh when asked if there's anything Arkells wouldn't do musically. "I find that most things that I dislike today are probably things I'll end up loving next year. Realizing that is important.
"I'd like to think that we're always evolving," he adds. "So to say that you wouldn't do one thing is kind of short-sighted."
No matter the reaction to High Noon, Kerman admits that he will be able to sleep at night. He explains that when it comes to being a part of Arkells, what comes first and foremost is working hard. With High Noon, he knows that the band tried its hardest. Knowing that they didn't get lazy or cut corners, allows Kerman to move forward without regret.
"I know with this album, we put our heart and soul into making it," he concludes. "It's just one more part of the band's evolution, and mine as a creative person. For those reasons alone, I'm really proud of it. And, I'm really proud of the guys because I think we came out with something pretty incredible."
-Adam Grant
Please be sure to follow us on Twitter @riffyou and at Facebook.com/riffyou.