Stone Temple Pilots & Chester Bennington Work on New Music

While it's been confirmed that Scott Weiland will release a new album in March with his new band The Wildabouts, his former band, Stone Temple Pilots, are back in the studio working on new music with Linkin Park frontman Chester Bennington.
Bennington surprised many in the rock scene in 2013 when he replaced Weiland as the new vocalist for Stone Temple Pilots. Together, Bennington and STP released an EP that year titled High Rise.
"[Bennington's] main concern definitely is Linkin Park and, you know, when he's busy with them, it offers Dean [DeLeo, guitar] and Eric [Kretz, drums] and myself some time to really get some new music together," explained bassist Robert DeLeo in an interview with The Pulse of Radio. "And when he's available, that's when we work, man, and we make the best of that time."
Here's a photo that Robert shared a few days ago confirming that Stone Temple Pilots were back at it: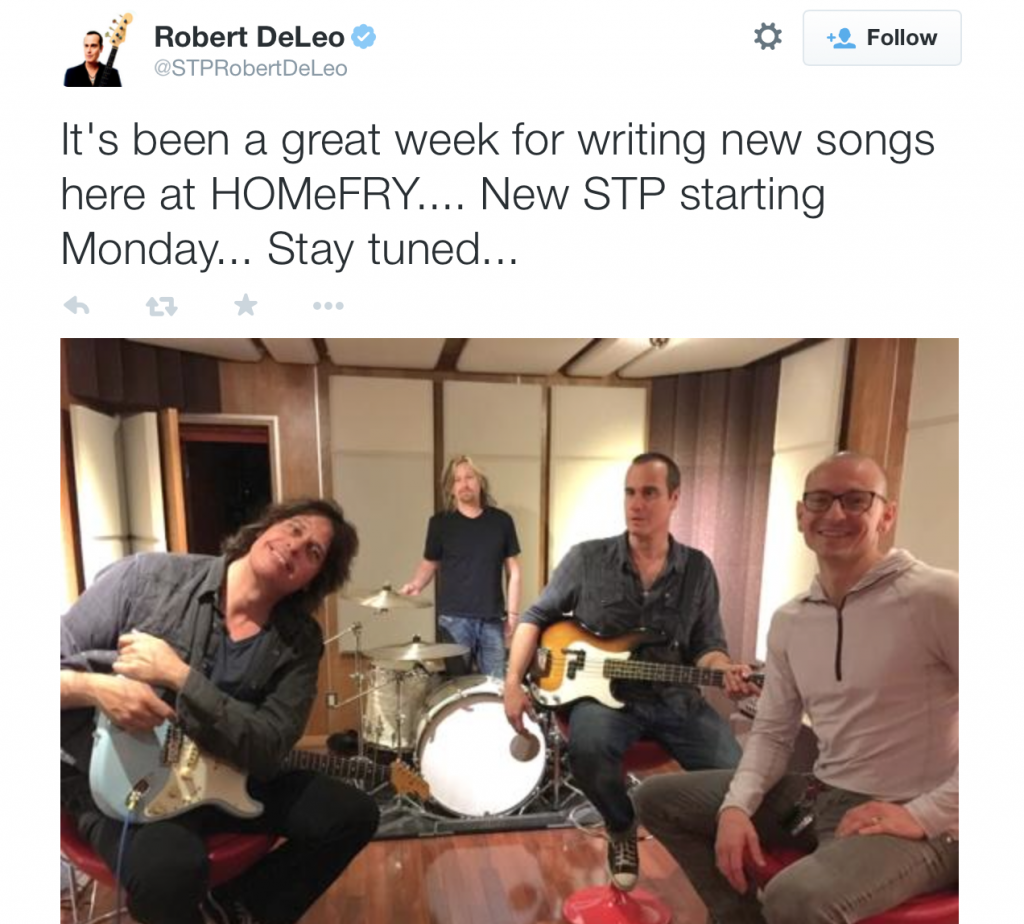 Please be sure to follow us on Twitter @riffyou and at Facebook.com/riffyou.