Scott Weiland Releasing New Album, "Blaster," in March

Former Stone Temple Pilots and Velvet Revolver vocalist Scott Weiland will release his third full-length studio album, Blaster,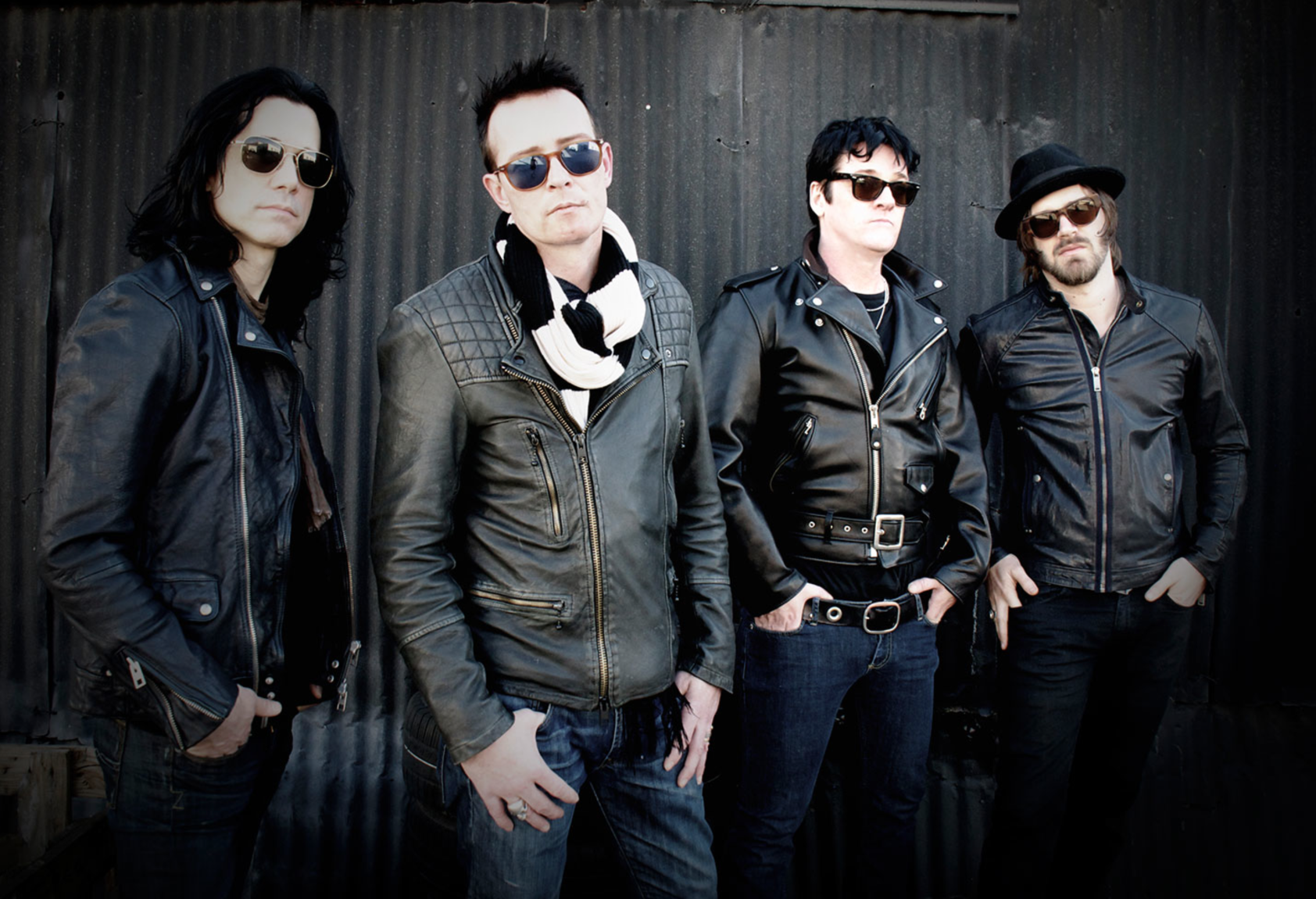 with The Wildabouts on March 31 through Softdrive Records.
For Weiland, the man many consider to be one of the best frontmen of his generation, this will be his first non-Christmas or covers album since 2008's "Happy" in Galoshes. Of the 12 new tracks, Weiland wrote 11 and laid them down at his Lavish Studios in Los Angeles.
""Happy" in Galoshes was an experimental art record, for the most part," said Weiland in an interview with Rolling Stone. "Blaster is definitely a band sound: a stripped-down, furry sound with a lot of space between the notes. But it's tight and to-the-point while keeping that garage rock vibe to it."
Weiland went on to explain that this was the happiest he'd been while making album since the early days of Stone Temple Pilots. He cites the chemistry with Wildabouts members Jeremy Brown, Tommy Black, and Danny Thompson, as being a primary reason for this.
"If you take out the fact that we had to break up the recording process when touring, the album came very easily because of the vibe between the band members," noted Weiland. "The sound we were getting felt original and infectious and brought me back to the feelings I had when I made my first couple records. Just excitement, feeling invigorated. Youthful."
To bring Blaster to the public, Scott Weiland and The Wildabouts will hit the road in February for a series of US dates.
This is all great news for Weiland, who last year was thought to have been sitting in jail after ripping off a pharmacy and possessing drugs. Turns out, a really good impersonator, really poor law enforcement, and really poor journalistic skills made many believe that Weiland had fallen back into past bad habits.
Tour Dates:
February 22 – Scottsdale, AZ @ Pub Rock
February 24 – Denver, CO @ Cervantes Masterpiece Ballroom
February 26 – Omaha, NE @ The Waiting Room
February 27 – Chicago, IL @ Double Door
February 28 – Flint, MI @ The Machine Shop
March 2 – Nashville, TN @ Mercy Lounge
March 3 – Atlanta, GA @ The Masquerade
March 6 – Orlando, FL @ The Social
March 7 – Destin, FL @ Club LA
March 10 – New York, NY @ Gramercy Theatre
March 12 – Philadelphia, PA @ World Café Live
March 13 – Baltimore, MD @ Ottobar
March 14 – Boston, MA @ Brighton Music Hall
April 25 – Welcome to Rockville @ Jacksonville, FL
May 16 – Rock on the Range @ Colombus OH
May 30 – BottleRock Music Festival @ Napa Valley
Please be sure to follow us on Twitter @riffyou and at Facebook.com/riffyou.