Stream Neil Young's "The Monsanto Years"

Neil Young + Promise of the Real are streaming its new album, The Monsanto Years, ahead of its June 29 release date. The album takes on environmental issues, all the while taking well-aimed shots at a number of big corporations.
Last week, Neil Young made headlines by objecting to Donald Trump using his song, "Rockin' in the Free World," as the soundtrack to his presidential campaign announcement.
"I choose to speak Truth to this Economic Power. When I speak out on corporations hurting the common man or the environment or other species, I expect a well financed disinformation campaign to be aimed my way," read part of Young's response to Trump's song choice.
It continued: "Such is the case with the reaction to my new album The Monsanto Years, which covers many of these issues. I support those bringing these issues to light and those who fight for their rights like Freedom of Choice. But Freedom of Choice is meaningless without knowledge. Thats why its crucial we all get engaged and get informed."
Click the image below to access The Monsanto Years stream:
(Thanks to Pitchfork for the link.)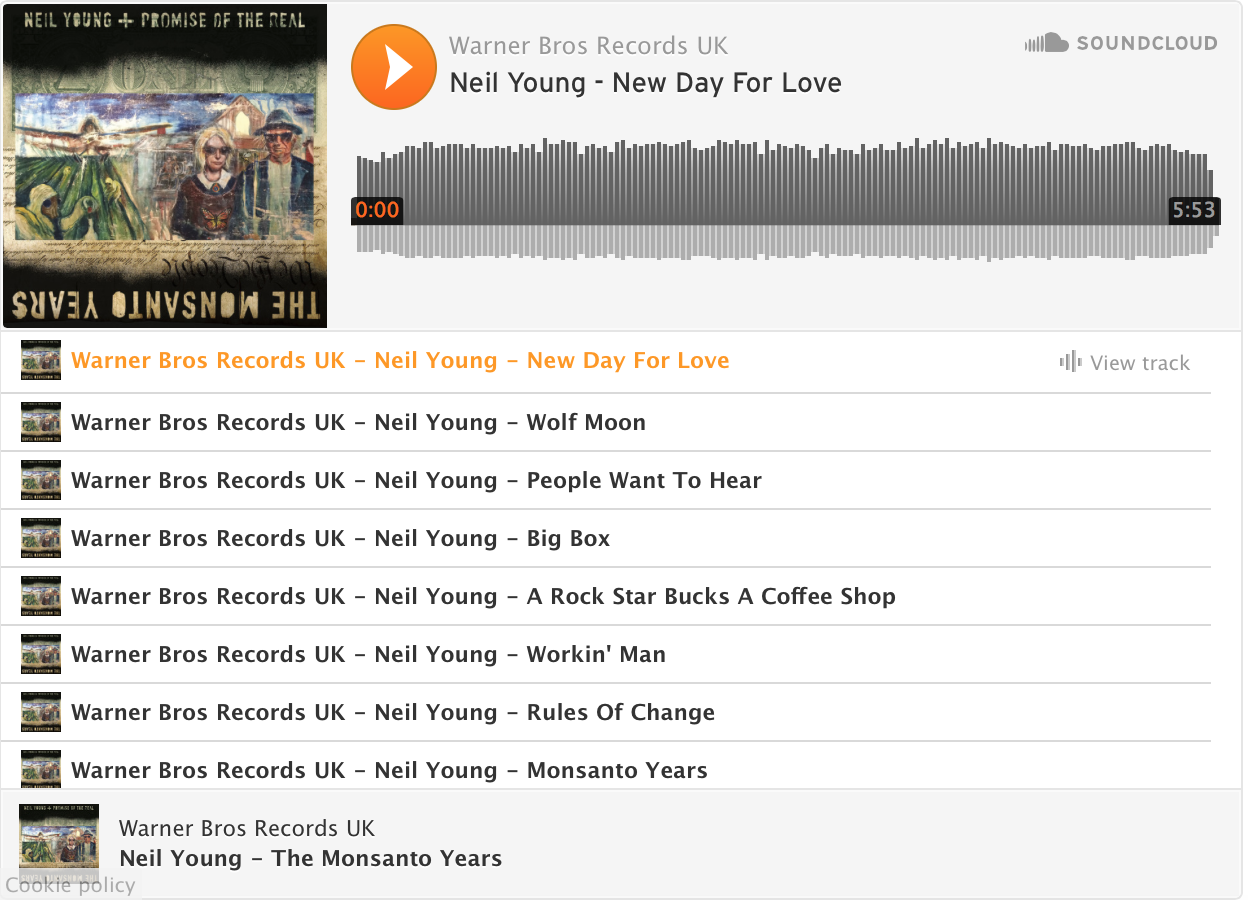 Please be sure to follow us on Twitter @riffyou and at Facebook.com/riffyou.