Q&A: The Electric Revival Let the Good Tunes Roll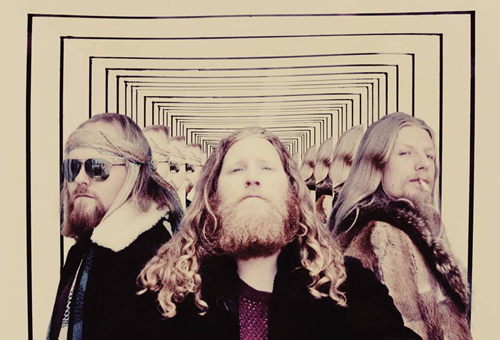 Album cycles may help the music industry stay organized, but it can be a pain in the ass for artists that want to record and release tunes at warp speed.
Based out of Calgary, AB, hard-driving, classic rock-spiced trio The Electric Revival consists of three high school friends – Ian Dillon (vocals, guitar), Dan Toews (bass), and Dallas Lobb (drums) – that have put out an alarmingly large amount of music in their near five-year history.
After Toews and Lobb joined Dillon for the creation of an independent EP, the guys would soon build up enough material for their 2012 debut, Presenting: The Electric Revival. The band would subsequently release 13 more singles in a 13-week span that summer, before issuing their second full-length, Pirate Radio, in 2013's warmer months. Oh, then came another five-song EP shortly thereafter.
With a ton of material at the ready, the trio are just about to get on the highway and head off on their first full-fledged Canadian tour. Ahead of that, we spent a few minutes with Dillon to discuss The Electric Revival's insane amount of audio output.
RY: You have this ability to crank out a lot of songs at will: 13 singles in 13 weeks after your debut album, and then doing an EP after Pirate Radio. What drives you guys to push forward with new material as quickly as you do?
Ian: "I think it's because of the changing [music] industry, where you can [download] an entire TV series immediately. You don't have to wait nine months to see the whole thing. Media is changing and you have to keep pumping stuff out, man. When you look at [our influences] – classic rock bands like Led Zeppelin, The Rolling Stones, and Black Sabbath, they were kicking out an album a year…sometimes two. I think that's been lost. Now, it takes such a long time to make a record and get people to hear it. You have to keep them interested and coming back for more – that's what we're trying to do by constantly putting stuff out."
RY: Do you think then that with this technology, the music industry may go back to how it was in the early stages of rock n' roll where people put out music more frequently?
Ian: "Absolutely. People want things now and they have access to it now – they don't have to wait months or years for [music] to be released in their country. I think it's healthy and will start cutting the fat. There's a lot of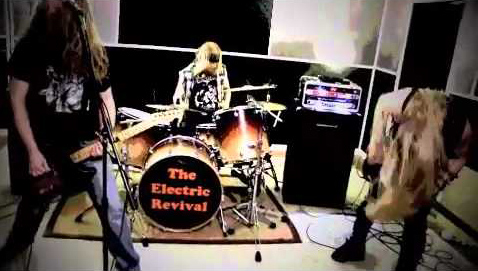 over-production. You don't have to look very far to find over-produced music that's crappy. If you look a little bit harder, you can find good bands. If you to clubs, you can see good bands [because] these shitty bands with high-production albums can't play a show very well. Those bands are starting to drop off and the real music is starting to come back again."
RY: Are you at all concerned by putting out as much material as you do that not all of it will be as good? And, perhaps you're just putting something out for the sake of putting it out?
Ian: "That's not a big concern. Songs are supposed to do different things and not every song is supposed to be a hit, or perfect. If we're not comfortable with a song, we won't put it out. But, at the same time, the three of us have been playing music together for so long, and there's a connection. When we have to turn the switch and pump out a few songs, we're confident that we can do it."
RY: Has that connection and friendship within the band also helped the process of getting The Electric Revival off the ground?
Ian: "Absolutely. When you're on the road and crammed into a van, you get sick of each other pretty quick. But, when you have your two best friends with you, it helps. You're not stuck with somebody you can't stand. We've been playing together for so long and done so many different things in other genres of music, that there's a brotherhood between us and a musical connection that we really dig and enjoy."
-Adam Grant
Tour Dates:
Jan.31. Calgary – The D
Feb.8. Edmonton – The Brixx
Feb.14 Vancouver – The Railway Club
Feb.15 Vancouver –  Electric Owl
Feb.16 Victoria – Copper Owl
Feb.21 Calgary – Broken City
Feb.22 Innisfail – The Zoo
Feb.28 Saskatoon – Rock Bottom
Mar.1 Winnipeg – The Zoo
Mar.3 Toronto – Cadillac Lounge
Mar.4 Toronto – The Piston
Mar.5 Montreal – Cafe Chaos
Mar.6 Ottawa – Avant Garde Bar
Mar.7 Toronto – The Central
Mar.8 Toronto – Cherry Cola's