The Lenny Kravitz Dick Slip is a Thing (NSFW)

Last night during a gig at Gröna Lund in Stockholm, Sweden, Lenny Kravitz literally rocked out with his cock out.
During a performance of "American Woman," the 51-year-old rock n' roller put his leather pants to the test as he bent down to shred away on a solo. Unfortunately, the crotch of Kravitz's leather pants failed the test and guess who popped out? Little Lenny.
Of course, in this era of smartphones capturing just about every embarrassing moment a celebrity experiences while in public, Kravitz and his mister is now floating around the web and arguably generating more conversation than any of his recent albums.
We are not going to go his way.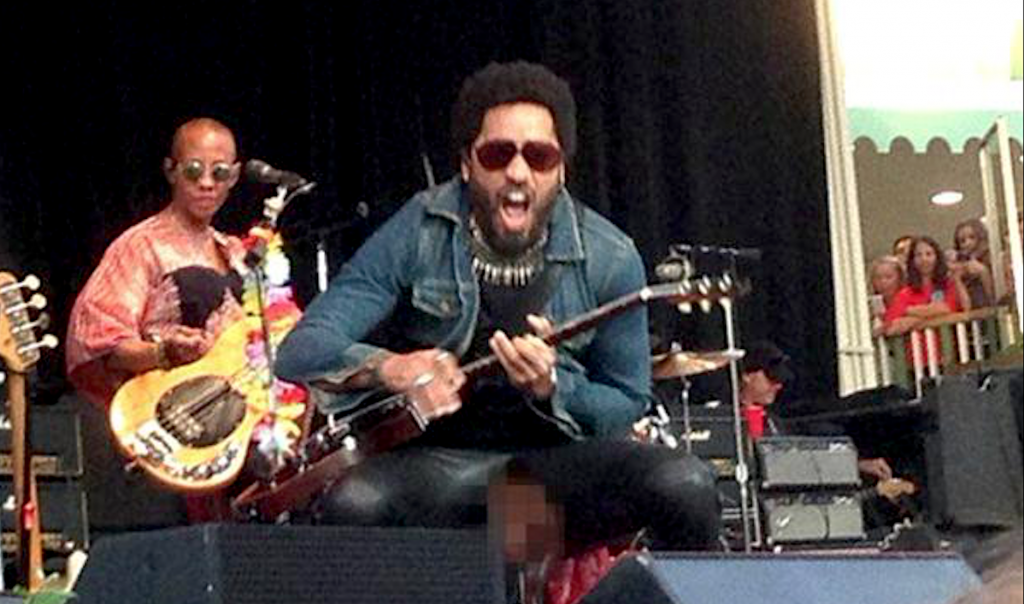 Please be sure to follow us on Twitter @riffyou and at Facebook.com/riffyou.