The Libertines Returning with "Anthems for Doomed Youth"

After signing a new deal with Virgin EMI at the end of 2014 and some recent reunion performances,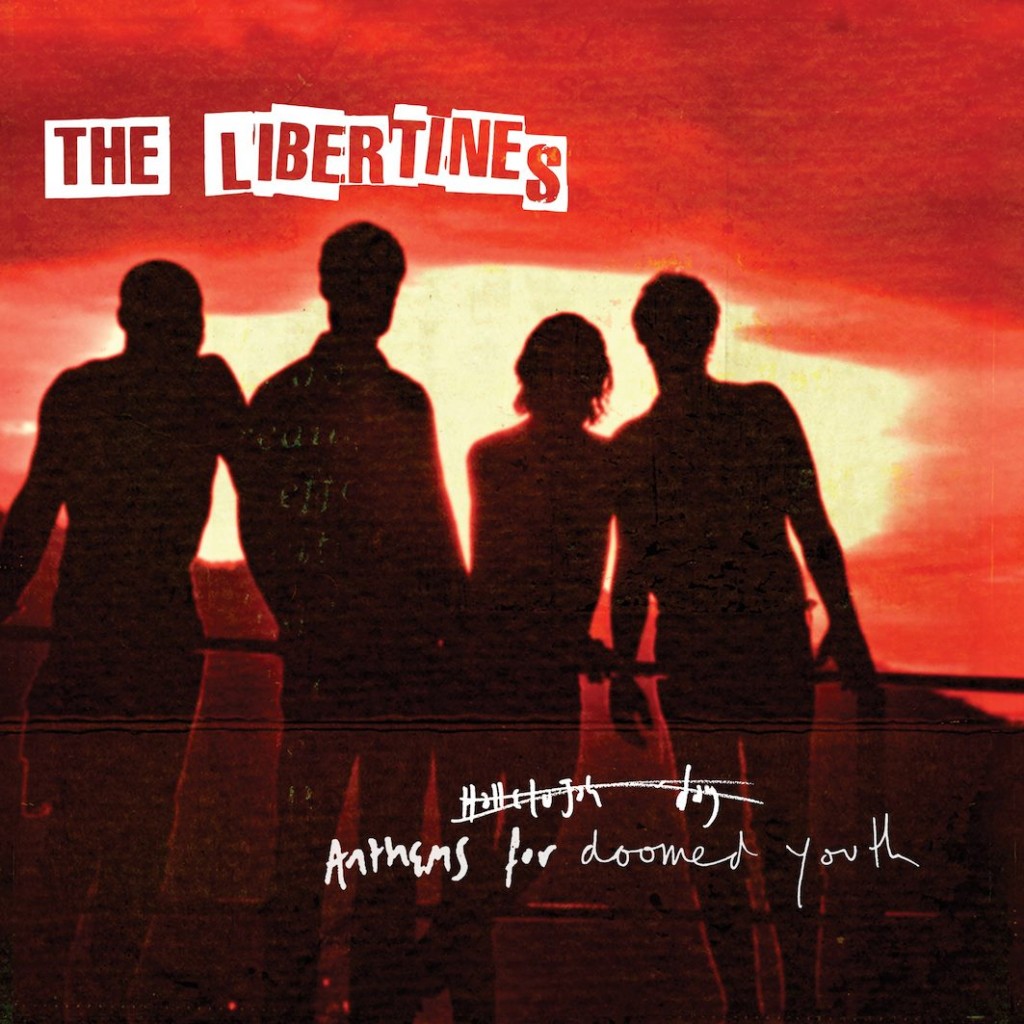 The Libertines will release its first proper album, Anthems for Doomed Youth, in more than 10 years.
"It is hard to express the extent of our enormous happiness and gratitude for what we have achieved since regrouping, from Hyde Park to Thailand, to Glastonbury, it has been the most inspiring and fantastical of journeys for which we thank you all," reads a statement issued by the band.
Available September 4, Anthems for Doomed Youth will be available in its standard 12-song format, as well as an expanded edition or boxset.
This summer, The Libertines will perform a select number of shows across Europe.
The Libertines originally imploded for many reasons, not the least of which being Pete Doherty's substance abuse and legal issues.
Here's a video for "Gunga Din," a new song from The Libertines:
Anthems For Doomed Youth Tracklisting:
1. "Barbarians"
2. "Gunga Din"
3. "Fame and Fortune"
4. "Anthem for Doomed Youth"
5. "Heart of the Matter"
6. "Belly of the Beast"
7. "Iceman"
8. "You're My Waterloo"
9. "Fury of Chonburi"
10. "The Milkman's Horse"
11. "Glasgow Coma Scale Blues"
12. "Dead for Love"
13. "Love on the Dole" [Bonus]
14. "Bucket Shop" [Bonus]
15. "Lust of the Libertines" [Bonus]
16. "7 Deadly Sins" [Bonus]
Please be sure to follow us on Twitter @riffyou and at Facebook.com/riffyou.