Interview: Erin Burkett on 25 Years of Fat Wreck Chords

As impressive as the 25-year run of Fat Wreck Chords has been, not everyone is the label's biggest fan: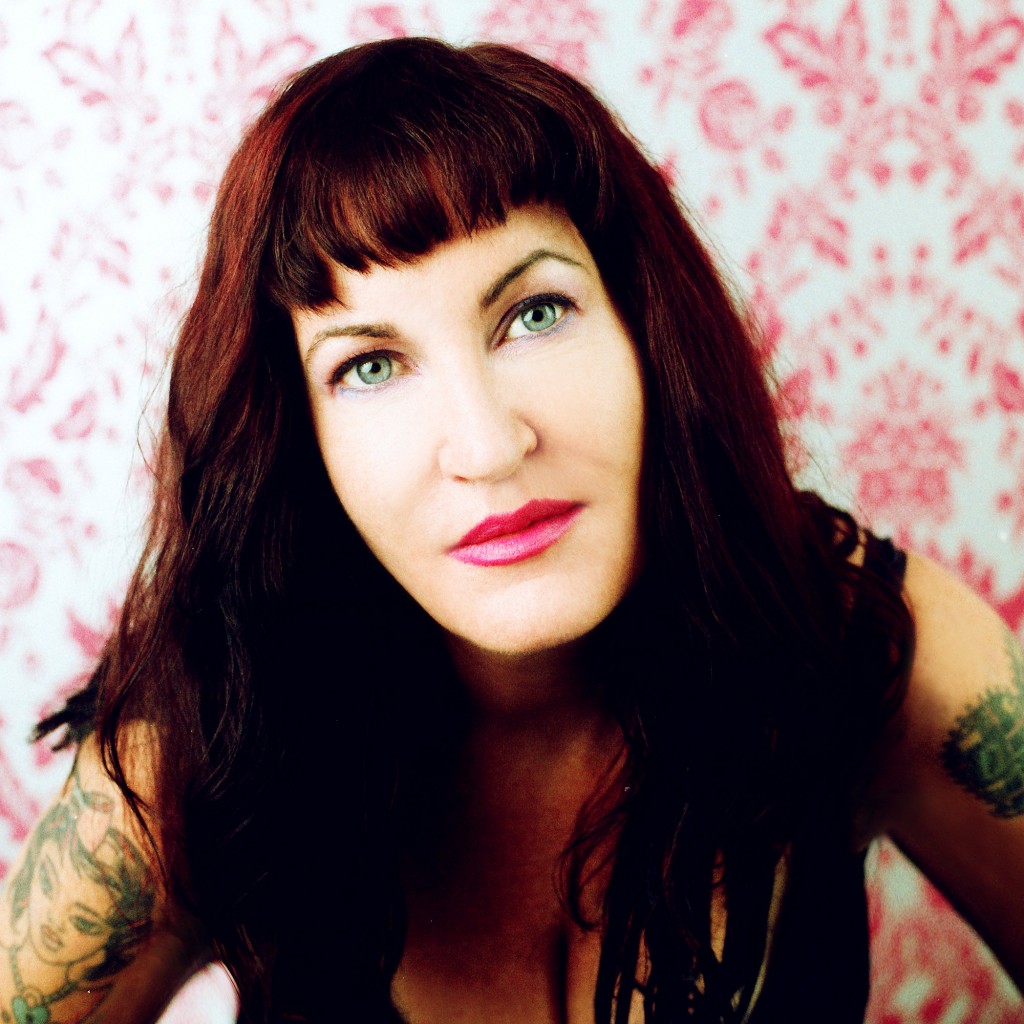 including Darla Burkett, the 10-year-old daughter of Fat Wreck Founders Erin and NOFX's "Fat Mike" Burkett.
"I was having a conversation with Darla and I said 'This [label] is going to be yours one day,' recounts Erin during a conversation with Riffyou.com. "She was like, 'What?! I don't want this. Mom, no kid wants to follow in their parents' footsteps.'"
Continued Erin: "'Darla, you're the only child daddy and I have, so we're going to leave you the label.' Then she went, 'That's cool, I'll just turn it into a veterinarian hospital.'"
"I don't think my bands will go for that," concluded Erin.
Despite Darla's early lack of enthusiasm, what has allowed Fat Wreck Chords to sustain and succeed has been its ability to make it feel like one, big, happy family.
"I say this a lot – and I know it sounds cliché – but, we feel like this label is a family and I have a personal investment in all of our bands," asserts Erin. "These people are my best friends and our children play together. It's not just a business for us. We've all grown up together. Mike and I started this label when we were in our 20s and we grew up running this label and we were fortunate to build relationships with these bands, as people.
"I'm not very close with my family and I did not have a very good childhood," adds Erin. "Mike had a rocky family as well. So as we were growing up together and when we first founded the label, we were looking to build our own family, together – and that just naturally evolved. The bottom line is that if you really care about the people you are working with, you want what's best for them."
That extended family includes (but is not limited to) NOFX, Lagwagon, Swingin' Utters, Good Riddance, Strung Out, The Flatliners, Masked Intruder, Less Than Jake, Mad Caddies and past roster members like Against Me! and Anti-Flag.
The way Erin and Mike manage to keep such close relationships with these bands has a lot to do with how Fat Wreck is operated. Offered are one-album deals that allow bands and the label flexibility moving forward. If a band eventually exits to explore another opportunity, no hard feelings are had.
"In retrospect, if you look at our history over 25 years, it probably seems like we had an agenda, but we really didn't," explains Erin. "We never had a business plan."
Stationed in San Francisco, Fat Wreck keeps everything under one roof: the offices, the warehouse and a storefront used for special, fan-oriented events in which free beer is provided by the label. This is a far cry from Fat Wreck's humble, 1990 beginnings in which Erin and Mike began to – unbeknownst to them – build an empire.
Started in the kitchen of a one-bedroom apartment in San Francisco's Mission District, Fat Wreck is the product of two college students with zero experience in running a business, let alone a record label. Initially, the goal was to push NOFX albums, but soon came partnerships with Lagwagon, No Use For A Name and Propagandhi. Once these came to fruition, Fat Wreck began to feel real to Erin. Around this time, she would quit her PR job and along with Mike, took a giant leap of faith.
Recalls Erin: "There were times that I definitely felt over my head and sometimes, like, 'God, do these people know they're putting faith in me and I have no idea what I am doing?' I felt that way in the early years."
Over time, Fat Wreck would become a label that punk rock fans would trust the same way people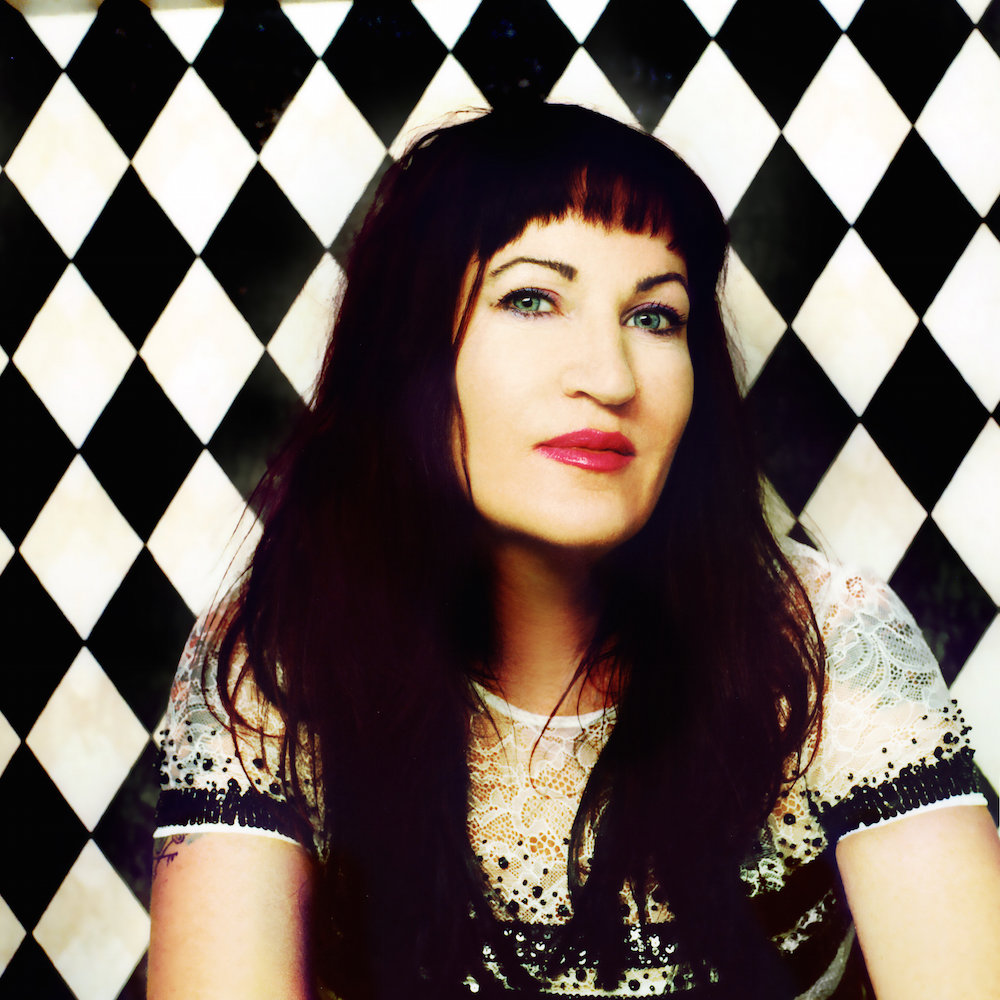 trusted Motown decades earlier. While album quality is still important, what would often get people into certain bands was knowing that they were being supported by Fat Wreck. Think of the association as a massive seal of approval.
"In 25 years, our formula hasn't changed that much," offers Erin. "We put out music that we want to listen to. If you look at our catalogue, basically what you're looking at is my personal music tastes and Mike's personal music tastes. On a personal level, the music has to come from people we want to hang out with – people who have similar ethics and standards. We have to all be in alignment. They have to be people that I want to have a personal relationship with. Obviously, they also need to be hard working bands willing to tour and do their part."
Of course, not everything has gone perfectly for Fat Wreck. Like many independent labels, it too had to cut certain resources as the digital era helped challenge the economic realities for record labels. What's more, five years ago saw the end of Erin and Mike's marriage – something that could've destroyed a lesser label.
"In the early days when we were married, I think our relationship was more complicated because we had the personal [matters] as well as the business. Sometimes, that would carry over," says Erin. "Now that we are not together anymore, I almost feel like we work better because there isn't any personal baggage anymore. Now it's this great working relationship."
She adds: "If we didn't figure out how to make this continue on, work and thrive, then I would've felt that I failed. We were married for 20 years and there was no part of me that wanted to invest 20 years of my life [in Fat Wreck] and then walk away from it. That just didn't make any sense to me. We built this label together and all of these relationships are mutual relationships. So, you just have to grow up and swallow a little bit of pride and move on. It wasn't easy [following the divorce] – there was a good year where it was pretty tense – but now we're great."
To celebrate the quarter century mark of Fat Wreck, the label has organized a festival-style tour featuring just its bands. NOFX will be there, so will Lagwagon, Swingin' Utters, The Flatliners and more. To Erin, this had to happen.
"Twenty-five years is so epic. When we started this label, neither Mike nor I felt that it would be around for even two-and-a-half years, let alone 25 years," admits Erin. "So the fact that we are still here and some of our core bands are still with us [is great.] I feel like this last year was great for Fat. The Lagwagon Hang record came out, and then we had new records from Strung Out and Good Riddance. It just seemed that we had to do this big, giant tour and celebrate the fact that we are still here and we are doing really well."
Click here to view all of the Fat Wreck Chords 25th Anniversary tour dates.
-Adam Grant
-Photos by: Kristen Wright Photography
Please be sure to follow us on Twitter @riffyou and at Facebook.com/riffyou.