Interview: Mad Caddies Go Back to the Barn

Up until earlier this week, it had been seven years since the world was last presented with an album from ska/punk/reggae scene stalwarts,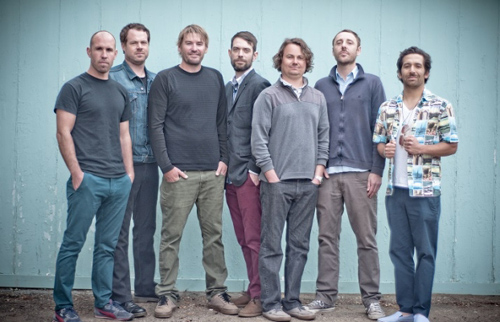 Mad Caddies. But here we are today with the very cool Dirty Rice available for human consumption.
"It means people will stop asking us when our new record is coming out," jokes frontman Chuck Robertson when Riffyou.com asks what this new album means to the band.
All kidding aside, there's an obvious enthusiasm that Robertson is exuding from a Virginia Beach tour stop: "It's just another accomplishment," he adds. "It feels good to say 'wow, we did another one.' After seeing how this process went, we know that we can tackle another one in the next year or two and continue to make music. It got us excited and back into the groove."
At first, however, it wasn't easy for the band – Sascha Lazor (guitar, banjo), Keith Douglas (trumpet, vocals), Eduardo Hernandez (trombone), Todd Rosenberg (drums), Graham Palmer (bass), and Dustin Lanker (keys), and Robertson – to complete the follow-up to 2007's Keep it Going. In 2009, Mad Caddies gathered in San Francisco to get working on new material, but soon realized that it wasn't the right time. Robertson believes that the guys just weren't ready to get back into writing and recording mode, and thus decided that time away from the band wouldn't hurt.
After 14 years of touring consistently, the guys took the opportunity to explore other facets of life. Robertson spent more time on a 24-acre property with his family, while developing a side project, Elwood, with Mad Caddies members Lanker, Palmer, and Rosenberg.
About a year ago, the band reconvened in the same barn-like rehearsing and recording space that they used in high school. Having most of the gear already at their disposal, Mad Caddies didn't really have to go out of pocket to make Dirty Rice happen.
One thing they did do, though, was bring in Fat Mike Burkett (NOFX, Fat Wreck Chords founder) to help the band select which tracks would make it onto album. While Robertson and company initially had 100 ideas for songs in mind, 25-30 were pulled from the bunch and demoed ahead of Burkett's arrival.
"I feel like it is always good to have an outside perspective. You get stuck in the box and sometimes you might lose track of [where you're at]," says Robertson. "Mike's a good friend and we trust his musical opinion. He came down for a couple of days and helped us sort through those tunes to bring them down to an album's worth.
"It's never cool to see one of the songs you wrote get a C- on the report card and not make the record," he adds when asked about the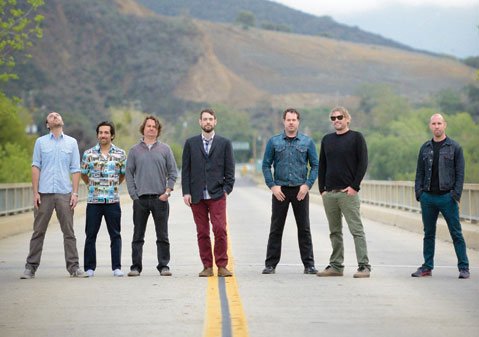 challenges of receiving third-party criticism. "But, then you'll go back and think, 'oh yeah, [that grade] was totally right.'"
As Robertson suggested earlier in this story, the one thing that Dirty Rice really did for the band was allow it to feel confidence in itself moving forward. This is important.
You see, 2015 will mark the 20th anniversary of Mad Caddies – an accomplishment that in this era isn't always an easy one to experience. The significance of this isn't lost on Robertson.
"I don't think anyone thought when we started this band in high school that it would last 20 years," notes Robertson. "Then, all of a sudden, 10 years fly by and after that…once you get into your mid-20s, time just starts flying, but here we are.
"At the beginning, we were just shithead little kids that wanted to go around, get drunk, break bottles, and have fun. But now, it's a career," he continues. "We're making music, we're performers, and we love what we do. We're lucky that people come out to see us play and enjoy the Mad Caddies. If they didn't, then we still wouldn't be doing this."
Catch Mad Caddies perform in Montreal at Club Soda on Saturday night as part of Pouzza Fest.
-Adam Grant
Please be sure to follow us on Twitter @riffyou and at Facebook.com/riffyou.