Record Your Album in 7 Days with Lagwagon's Joey Cape

In an era that embraces revolutionary new ways of making music, Lagwagon frontman Joey Cape is jumping upon that acceptance through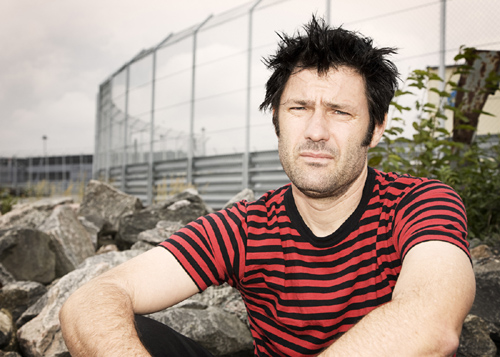 the creation of his label, One Week Records.
How this works, is that Cape convinces a musical friend to live at his home for a week. During that seven day stretch of being rock n' roll roomies, the parties make a 10-song album. Everything is recorded at the home studio and once the album is completed, the musician is handed a sharpie and charged with drawing his own album cover.
From there, the digital files are placed upon the One Week Records website and the album becomes available for just $5.
Cape, inspired by how over-thought and sterile the in-studio recording process can be, believes that this process allows for a "really honest representation of the creativity, artist and song."
He continues: "A One Week record is done in a week. We don't have time to wreck it by second guessing things."
Today, two inaugural releases are available at Oneweekrecords.com: one by Flatliners frontman Chris Cresswell, and one by Brian Wahlstrom of Scorpios.
-Adam Grant
–Photo by: Jens Nordstrom
Please be sure to follow us on Twitter @riffyou and at Facebook.com/riffyou.