Q&A: NOFX Discusses Their Influence, Surival, and Legacy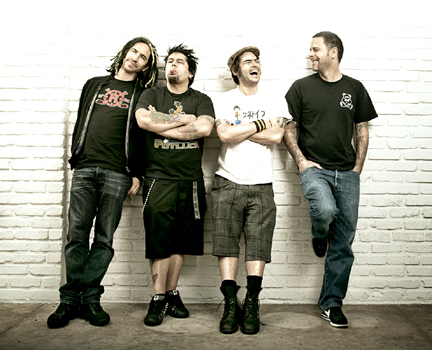 After first emerging in 1983, NOFX has gone on to become one of the most beloved, influential and outspoken punk rock bands to ever grace planet earth.
Recently, Riffyou.com got on the phone with the group's guitarist of 23 years, Aaron "El Hefe" Abeyta, to discuss Cyber Tracks, a boutique label created by he and his wife Jennifer.
After discussing the new venture, we took some time to talk about how NOFX has been able to influence other artists; managed to survive; and what their legacy should be.
RY: NOFX is a band that carries a lot of weight, and one that punk fans have a lot of affection for. Have you ever stepped back to analyze the group's impact on bands coming up?
El Hefe: "I come across a lot of those young bands today and they're like, 'hey, you were a major influence on me musically.' It's funny, I'll meet musicians who have bands and will submit [demos to me] and say 'your band was a big influence on me.' I'll then listen to their music and it won't sound like punk rock, which I think is cool – it sounds different and good…these guys are doing their thing. There are times where I'll get a demo and the singer is trying to sound like Fat Mike, and I can't [work on that]," laughs. "When we put out things like 10 Years of Fucking Up, it has influenced younger bands [and made them think] 'hey, we can do this.'"
RY: In the punk rock world you manage to have those bands that are able to sustain themselves for a long time and always gather new fans along the way. How do you explain your survival and being able to continually move forward?
El Hefe: "Oh, I don't know. We've been touring with so many good bands from the '90s to now, like Bad Religion and Rancid. I've seen lots of bands drop off and quit and give up for whatever reason, so I'm not really sure how we're surviving still. I guess we must have something, otherwise we`d be gone by now. I don't really know how to explain it.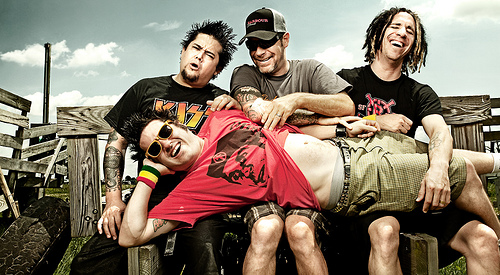 But, I know Mike is a great song writer and that has a lot to do with it…and he's a smart a businessman. We also have great chemistry and something special [going on]."
RY: From the outside looking, people have their views of what Fat Mike is all about. Is there something about him that would surprise fans to know?
El Hefe: "If people rode on our bus with us, they'd see a different side of all of us," laughs. "When we're on stage, we're having a good time and we're in the zone…we're having a few drinks and having fun. Behind the scenes, when it's time to deal with business, the manager will call a meeting and tell us what's going on. We then have to switch hats and think. When we're on stage, we're not thinking – just going with the flow."
RY: Musicians often say that the shows are the easiest part of the day, and the rest of the time feels like work.
El Hefe: "Yes, the stage is the fun part. That's when we're just having a great time and playing. I think that if we're having fun on stage, the audience is having fun. If you're on stage and you're in a bad mood, the audience is going to think 'ugh.' Whatever you're feeling on stage, the audience is going to pick up on that."
RY: Not all bands are able to keep it that light on stage. How are you able to continually keep the positive momentum going?
El Hefe: "We have a ritual. Before we go on stage, we'll have a big beat box playing backstage and we'll blast the music that gets us excited and puts us into a good mood – you have to get into a good mood before you walk out onto that stage. We'll have some drinks; warm up; have some music playing…Mike always seems to put on some really cool old school punk rock, and everybody gets into the mood. We'll all be around each other and go 'come on man, drink!' or 'oh, I love that song! Remember when that came out in the '80s?' It's important…you have to hype yourself up before you walk out."
RY: We sort of touched on this earlier, but I was curious about whether or not you think about the legacy of NOFX. How do you think your band is viewed? And, how do you want it to be viewed?
El Hefe: "I'm not really sure how my band is viewed. I've heard from lots of fans say that we're the Grateful Dead of punk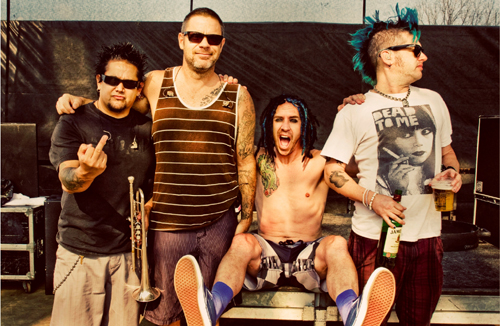 rock…we just keep going and going like Energizer batteries," laughs. "How would I like our band to be viewed? [I hope] we go down in history as a band that just had a great time and did it their way."
RY: With that said, what kind of advice would you provide to band that is just starting out? They may not be seeking fame, but they're trying to figure out how to maintain a presence.
El Hefe: "I would say that the most important thing is your attitude. I know that there are a lot of bands out there who have bad attitudes. Punk rock is not about being a rock star and is not about having that attitude…you should be rebelling against that. So, have a positive attitude, work hard, practice, get out there and tour, and don't forget to have a great time on stage. Don't be so worried about 'oh my God, my guitar is out of tune!' or 'I didn't play that part right,' or 'you didn't sing this right!' Forget it guys, just have fun and the audience will like you."
-Adam Grant
NOFX will play Montreal's Amnesia Rockfest on the weekend of June 20-21. This will be the band's second time performing at the festival.
Please be sure to follow us on Twitter @riffyou and at Facebook.com/riffyou.