Q&A: Good Riddance Up its Game Upon Return

In 2007, Good Riddance said goodbye. After 21 years, seven albums totaling six-figure sales,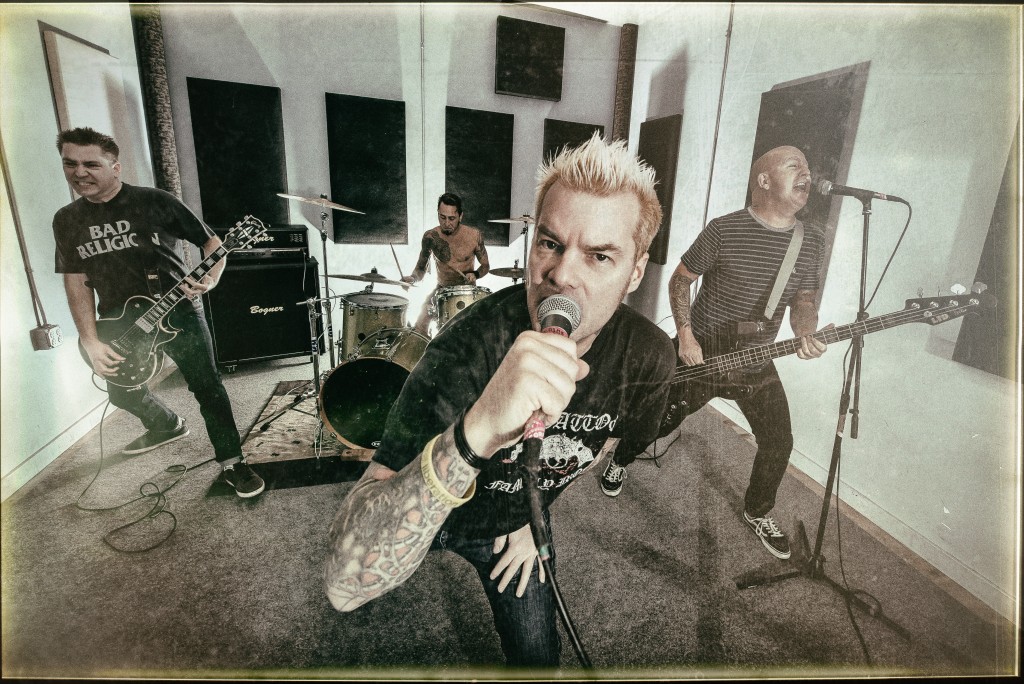 relentless touring and becoming revered as one of its generation's prime hardcore punk bands, life was changing.
Children were being had, outside careers were developing and crowds were not what they once were. Instead of carrying on for the sake of carrying on, Russ Rankin, Luke Pabich, Chuck Platt and Sean Sellers instead opted to move on.
After five years away from Good Riddance, the guys began playing some shows in 2012. This would lead to the decision to make 2015's Peace in Our Time (available through Fat Wreck Chords), the band's first new album since 2006's My Republic.
Recently, Riffyou.com spoke with Rankin about what brought Good Riddance back to life, as well as the intense quality control that went into making Peace in Our Time.
RY: There are a bunch of stories out there regarding what brought Good Riddance back together. How did it all come to be?
Russ: "In the five years that we didn't play, we never stopped getting hit up for opportunities to play – it was constant. It'd be like, 'We'll pay you this much money to play this festival or these shows.' We turned them all down.
"Personally, I didn't have any pressure from Fat Wreck Chords. Chuck, our bass player, he was the one who spearheaded the reunification from the get-go. He'd be calling me [about show offers] and I wasn't interested."
RY: Why were you initially disinterested?
Russ: "Because we had stopped for pretty legitimate reasons and we played this final show and made a big deal about it. So, it would've been silly to then start playing again."
RY: Then what eventually swayed you to come back?
Russ: "After five years, eventually we agreed to sit down and have a really frank conversation about why we stopped, what our lives are like now…one of the reasons why we stopped was because we didn't have any time to do anything really constructive with the band. Chuck and I both had really young children at the time and we were just beginning careers that had nothing to do with music that required our time. Five years later, we were in a different place with all of those things. [The rest of the band] convinced me to come and practice the songs to see how that felt. I agreed, we practiced and it was fun. We then decided to play a show…that's how it all started."
RY: When making this album, how much thought was put into what you were making, versus just going on instinct?
Russ: "It was about 50/50. For us to create more together, that's how we had to operate. After a couple of years of playing again, it was inevitable that we'd start writing new stuff. Once we knew that we were doing a new album, we had in mind that it needed to be superior to anything we've done before, or else is wasn't going to be worth doing. We were conscious of what our own expectations were and what our fans expectations were. We probably had a higher standard than we've ever had for the songs we were coming up with."
RY: How much of that had to do with the misconceptions people have about what motivates a band to return? In a way, that leads to more critical observation. 
Russ: "We can't control what people think of us. Just for ourselves, we felt like we had to put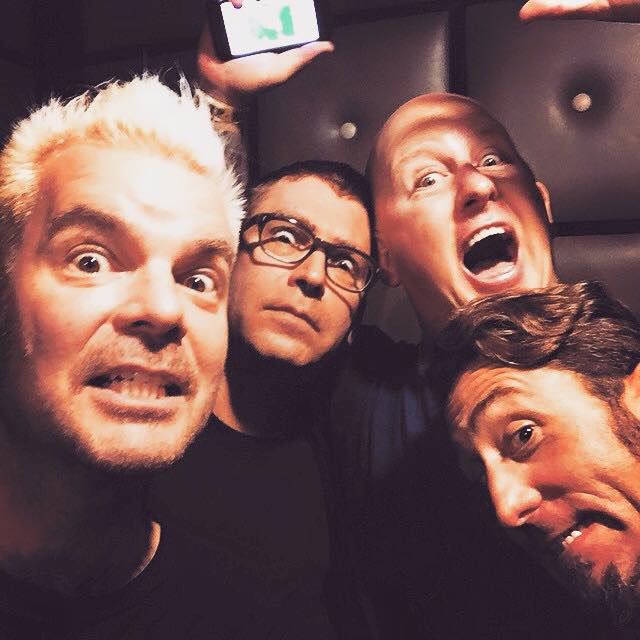 something out that was going to be extraordinary. When we were writing the material – generally Luke and I – a lot of stuff that we both thought was good, ended up staying on the practice room floor because it just didn't meet the standards we were setting for ourselves. That forced us to work harder and work smarter. Fortunately, I think we came up with an album that really transcends our whole musical catalogue and what we're all about."
RY: As you noted, Good Riddance played some gigs before deciding to make a new album. When did you realize that making an album was the proper next step?
Russ: "Probably after the first year – the first run of being back and playing shows. It was so fun to be onstage playing our hits again…and our fans were really excited. But, then we realized as soon as you do that one time, if you keep going back and doing that, you're basically a karaoke machine. First, we had to ask ourselves if we had anything new to say. Then, could we do [music] in a way that ups our game and is better than anything we've ever done before? That's when we started writing."
RY: Where does that disposition come from? I know that not all reunited bands are terribly concerned about being better than before, or having something new to say.
Russ: "I've always held myself to a very high-standard as a song writer – whether it's for this band or another band. For me, it was really all about taking everything I learned in the five years that Good Riddance wasn't playing…where I was working with Only Crime and learning different songs, with different people and producing a whole different type of album…and applying that to this process. I learned about structure, melody, where my voice sits and what a good range is. Then it was about exceeding, probably, the low expectations that people would have about us reuniting…like, 'Oh these guys are washed up and they're making an album because they have to.' We wanted to make something and have people say 'Holy fuck, these guys are totally not washed up.' That was our game plan."
-Adam Grant
Good Riddance is on tour – click here for show dates!
Please be sure to follow us on Twitter @riffyou and at Facebook.com/riffyou.