Q&A: Lagwagon Offer Insight on First Album in Nine Years

It's been nearly a decade since Lagwagon – Joey Cape (vocals), Chris Flippin (guitar), Joe Raposo (bass), Chris Rest (guitar), and Dave Raun (drums) – released their last full-length studio album, Resolve. But, in an interview with Riffyou.com, Cape has confirmed that a new offering is in the works and was kind enough to share some details about it.
Here we go:
RY: So curious minds would like to know – what's going on with Lagwagon?
Joey: "We've been working for a couple of years on [a new album] and we're finally getting down and dirty. We've demoed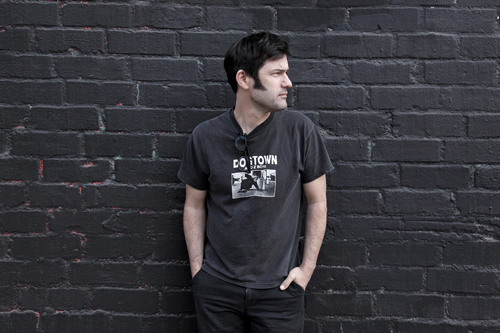 everything and I'm really proud of the material. It's great…and I never say that. When it comes out, it'll have been nine years since out last full-length – it's overdue.
RY: What kind of direction is the album taking?
Joey: "It's pretty dark and there's no fun to be had. If you like fun…" laughs. "If you're into being nice, and kind, and having a good life, and being happy, you might not want to buy this record. It does have pretty dark subject matter. I'm still writing the lyrics, but it's pretty conceptual. The music is really heavy, and pretty metal. I think I just sort of [finally] realized that this is who my band is. We throw in some melodies and some stuff, but for the most part it's a pretty angry, heavy metal band. I believe that a lot of people who like our band, like [the heavy] element of it. I know that's what the guys like to play."
RY: Why is the album as dark as you say it is?
Joey: "There's a certain amount of ranting that goes on in my life all of the time. When you write lyrics, you write about things that inspire you, so I guess that's why a lot of my songs come from a real melancholy place.
"I'm just kind of disgusted by people a lot of the time, so I finally decided to write about it. I'm almost 50…what else am I going to write about? I have to write the bitter old man record. That's what I'm here for.
"But, the record at its core is about empathy being essential for survival. So there is some hope in it, but I'm not addressing empathy as something that is growing…I'm addressing it as something that is deteriorating and disappearing pretty fast."
RY: Why are you so disgusted by people? What's getting to you?
Joey: "Lack of common courtesy, lack of empathy…total disregard for language and any sort of tradition. I just think that we're in a time where people are getting more and more self-centred. There isn't any respect for elders, or history, and it's pretty tough to watch. I think we're moving quickly toward a really ugly place."
RY: How much of the blame for this self-centered nature could be placed on the influence of social media?
Joey: "That's a long, long conversation. It's not simple…none of these things are simple. I don't think there are really any absolutes either. Social Media is a big part of it and I don't know how to say just a few words about it. But no doubt, people are lingering on things that used to be an afterthought. They spend hours and hours of time doing that, when they could be spending their time on more important things that are better for them and their world."
RY: I have to ask the obligatory music journalist question now. When will the album be out?
Joey: "We never rush. Our albums have been spread pretty far apart…especially the last few. There's something to be said for not giving into the pressure of momentum when you're in a band. A lot of bands go into the studio every year, and you're going to make a bad record eventually by doing that. I can't force it. When I'm ready to write a Lagwagon record, I'll write a Lagwagon record. I think that's why I do so many other things (One Week Records, Me First and the Gimme Gimmes). I'm interested in doing different things, but I don't want to change my band that much."
-Adam Grant
Catch Lagwagon at this weekend's Amnesia Rockfest in Montebello, QC. Click here to view the full schedule.
Please be sure to follow us on Twitter @riffyou and at Facebook.com/riffyou.