The Who to Quit the Road After 2015 Tour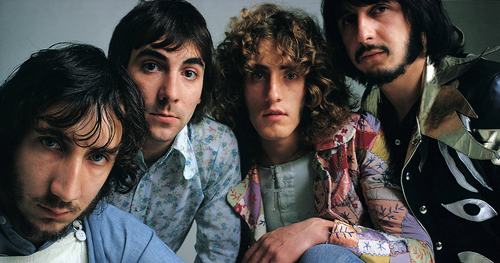 Rock Gods, The Who, have told Rolling Stone that the band will be done with the road after a sizeable world tour set to begin in 2015. "We have to be realistic about our age," conveyed 69-year-old frontman Roger Daltrey to the publication. "The touring is incredibly grinding on the body and we have to draw a line in the sand somewhere."
Daltrey explained that the shows on the tour will largely be packed with the hits, as the group is all too aware that "people that want to come to a show want to hear what they grew up with," and that more tickets can be sold by going this route.
Despite this plan, Daltrey doesn't say that the band is done. In fact, there's a desire to make a new album (perhaps before the tour begins), and to maybe take up residencies at concert theatres so that the band can continue to play live, minus the rigors of having to gallop from venue to venue.
"That means you travel to one place, but you're stationed there," added Daltrey. "You aren't touring. It's the touring, the schlepping, that kills you. The music is a joy. The two hours on stage every night is a joy, even though it's incredibly strenuous. The schlepping and changing hotels every day, that can become incredibly hard work."
Wherever and whenever The Who sets up shop, it'll be tough to complain about a night that'll likely feature windmill-guitar inspiring tracks like "My Generation," "Baba O'Reilly," "Who Are You?" and much more. See you there!
Photo courtesy of The Who Archive at Trinifold,