Third Man Records Embarks on Turkey Drive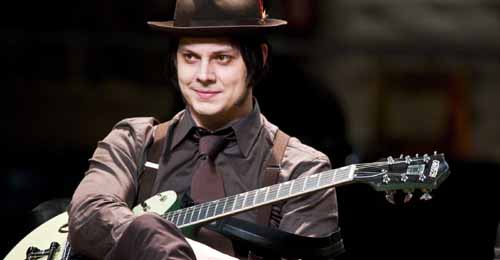 Jack White's Third Man Records is aiming to help out its hometown Nashville Rescue Mission (NRM) by embarking on a Thanksgiving turkey drive.
As the label, which offers recordings from The White Stripes, The Raconteurs and The Dead Weather explains, the NRM strives to collect 1,000 turkeys to support the area's hungry and homeless during this annual endeavour. Beginning today and running through Thursday, November 26, the Great Third Man Turkey Drive will collect birds and "needed materials" like non-perishable food items and clothing to assist the NRM.
Those who donate a turkey, or enough "needed materials" equal to the cost of a turkey ($25), will receive a free 7" Third Man Records recording of their choice and have their picture added to the label's wall of fame. Limited edition and specialty discs are excluded from this arrangement.
The person who brings in the most turkeys or other eligible items will take home a "very rare" triple decker vinyl record by The Dead Weather.
For more details, visit the Third Man Records site.