It's Times Like These Dave Grohl Gets an HBO Show
Because he doesn't have a number of awesome side jobs already – drummer for Them Crooked Vultures and Tenacious D, to name a few – Dave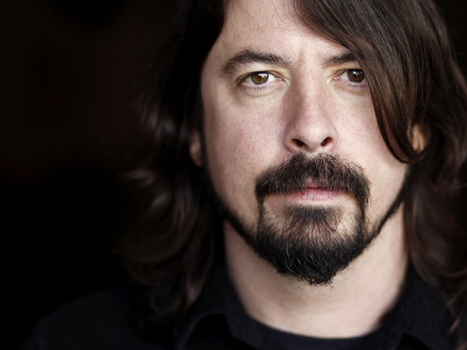 Grohl has landed his own show on HBO. Set to appear on that network's winter schedule, the yet-to-be-titled program will see Grohl visit and perform at some of the world's most notable recording studios.
Classic Rock Magazine (the publication who broke this story) says that the show will further expand "upon the ideas explored in Grohl's acclaimed Sound City documentary." Meaning, Grohl will also conduct interviews with famous figures like Paul Stanley (Kiss), Nancy Wilson (Heart), Joe Walsh (The Eagles), and Ian MacKaye (Minor Threat, Fugazi).
Thus far, it's known that Grohl visits Steve Albini's Electrical Audio studio in Chicago; Inner Ear studios in Washington (where Fugazi, Henry Rollins first band S.O.A., and Grohl's pre-Nirvana band Scream once recorded); and Rancho De La Luna in California, a spot in which Queens of the Stone Age and Arctic Monkeys have called home. Studios in New York, Nashville, and Seattle have also been documented.
Foo Fighters are currently recording the follow-up to their Grammy Award-winning 2011 album, Wasting Light. Grohl has already warned us all to expect something really different from the band.
-Adam Grant
Please be sure to follow us on Twitter @riffyou and at Facebook.com/riffyou.