Fan Review: George Thorogood Destroys Kitchener, ON!

On May 13, George Thorogood and his Destroyers rocked the Centre in the Square in Kitchener, ON, and it was incredible! I have to say, for a 64-year-old man,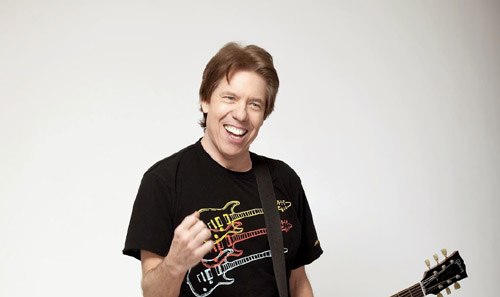 Thorogood still puts on an amazing and entertaining show.
George and the Destroyers are currently on their "40 Years Strong" tour and after 40 years, they definitely still got it. To be around for so long in the music industry is a huge accomplishment, and Thorogood surely showed that he was worthy and capable. Thorogood definitely knew how to keep the audience entertained with not only his fantastic music, but also with his hilarious wit and humour, "It's better to be number one for a week than number two for your whole life!" He said referring to his song "Get a Haircut," which made it to number one on the Canadian charts for a week's time in the mid '90s.
Singing classics like "Bad to the Bone," "I Drink Alone," " Move it on Over," and "One Bourbon, One Scotch, One Beer," Thorogood absolutely amazed with his impressive and withstanding vocals and guitar work.
The Destroyers also impressed with their instrumental work, especially saxophone player Buddy Leach, who went strong all night and never missed his cue. Leach has incredible talent that really added to the concert experience. Another thing that added to the concert experience was seeing the show in such a small venue. There is such a difference between seeing a show at the Centre and the Square compared to Toronto's Air Canada Centre. I think it really gives the audience the opportunity to get into the show and it gives the band the opportunity to really include the audience and make it a more intimate and special experience.

Thorogood also had an opening band called Trampled Under Foot. If you haven't heard of them yet, I would definitely recommend checking them out. They are a fantastic blues band and I think it's safe to say that the entire audience thought it was pretty cool when the band's main guitarist whipped out his Flying V!
Overall, George Thorogood and the Destroyers put on an incredible show that I absolutely loved. I hope to see them in concert again!
-Fan Review by: Tanja Saric
Please be sure to follow us on Twitter @riffyou and at Facebook.com/riffyou.