Tom Petty Gets Writing Credit on Sam Smith's "Stay With Me"

While we all know in our heart of hearts that "Last Nite" (The Strokes) and "Dani California" (Red Hot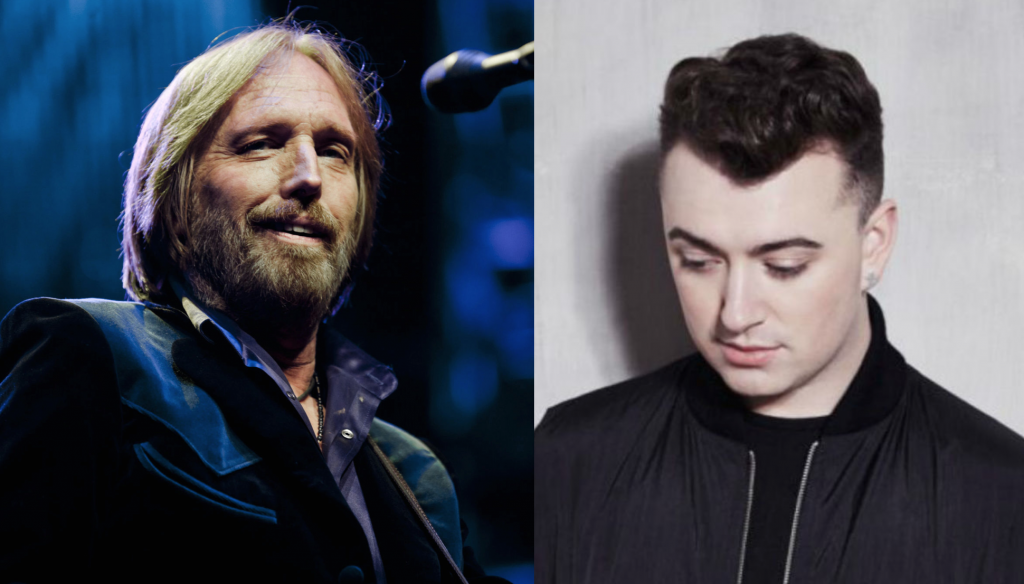 Chili Peppers) are reinvented versions of Tom Petty classics "American Girl" and "Last Dance with Mary Jane," the rock legend didn't pursue songwriting credits for either. However, pop star Sam Smith's breakout tune "Stay With Me," seemed to feel a little too similar to "Won't Back Down" for Petty's liking.
According to a report by Consequence of Sound (via The Sun), after Petty's lawyers contacted the Smith camp regarding the similarities of the two tracks, an out of court settlement was reached back in October. Apparently, it was very friendly.
A source close to the matter said: "When Sam's track was originally released, it was clear to a lot of musicians that there were notable similarities between the tracks (more specifically, the melodies and choruses). After it was pointed out to Sam's camp, they didn't try to fight it and amicably dished out royalties. It wasn't a deliberate thing, musicians are just inspired by other artists and Sam and his team were quick to hold up their hand when it was officially flagged."
Petty and Jeff Lynne of ELO (who co-wrote "I Won't Back Down"), have each received a 12.5% writing credit for "Stay With Me."
Considering that "Stay With Me" has been purchased by nearly four million people worldwide – and continues to remain very popular – Petty and Lynne will once again make out like bandits.
You can check out the similarities below:
Please be sure to follow us on Twitter @riffyou and at Facebook.com/riffyou.