Zakk Wylde Unveils Signature Audio Company

Black Label Society leader and former Ozzy Osbourne guitarist, Zakk Wylde, has stepped away from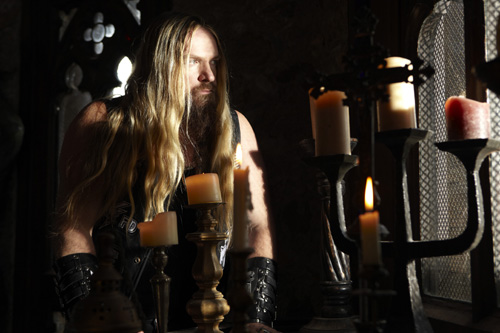 sponsorship deals with Gibson, Marshall, Dunlop and Electro-Voice, to push forward with the Wylde Audio line of products.
Unveiled at last week's NAMM show in California, Wylde introduced custom guitars, amplifiers, as well as foot pedals, all of which he had a hand in designing. He also hopes to one day help other artists create their own signature gear.
In an interview with Billboard, Wylde says that he eventually wants to release custom studio plug-ins with ProTools, headphones, cables, and maybe even "marital aids, you know, toys for the wife." We think he's kidding about the latter.
While an exact release date for Wylde Audio products hasn't been confirmed, Wylde told Billboard that pricing will be fan friendly, with items costing $1,000 or less.
Here a video featuring Wylde with his new toys:
Please be sure to follow us on Twitter @riffyou and at Facebook.com/riffyou.