Troubled Scott Stapp Launches Crowd-Funding Campaign

Last week, Creed frontman Scott Stapp surfaced on Facebook with a series of troubling videos to discuss is financial difficulties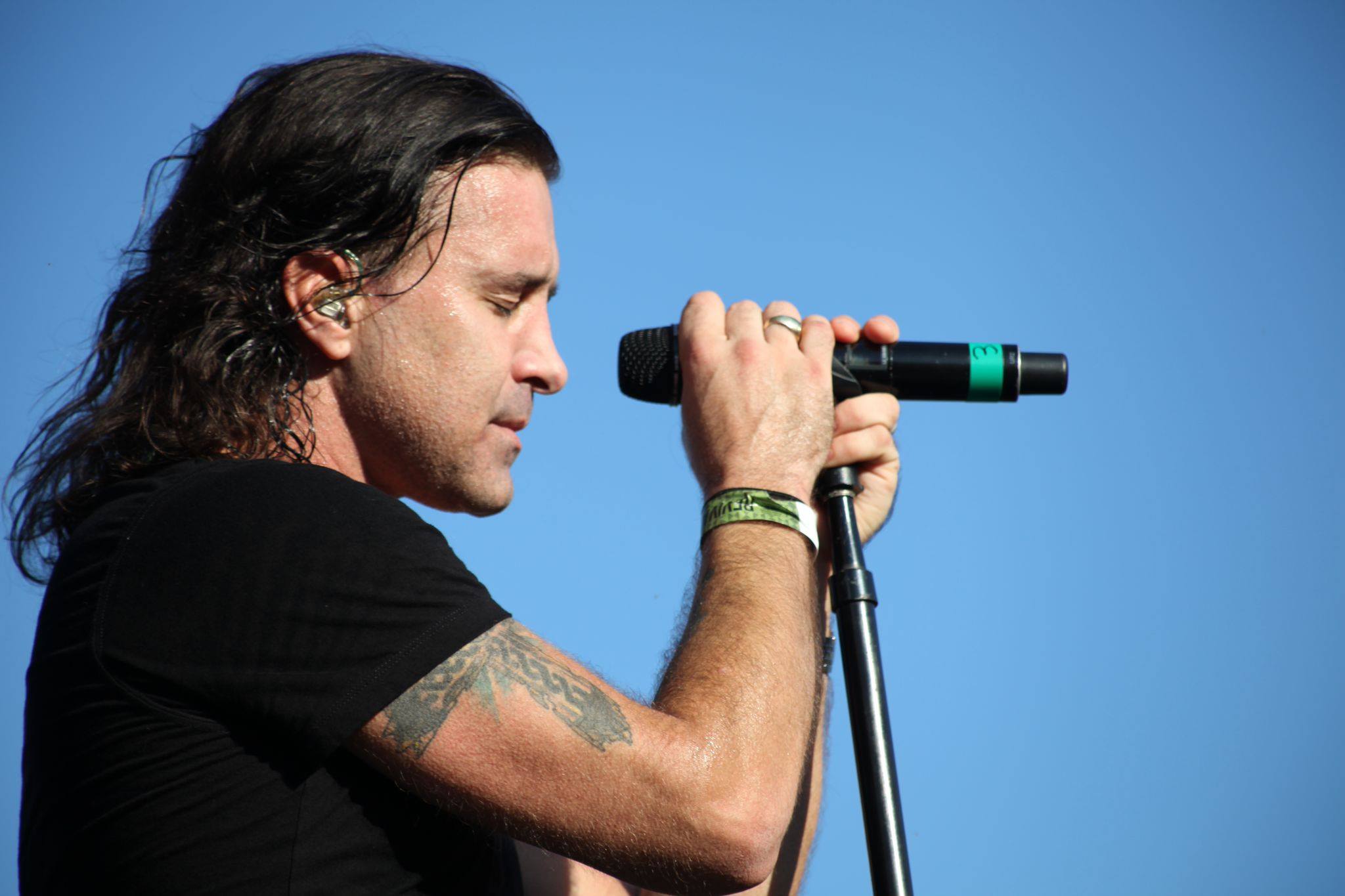 and the fact that he believes certain people are out to get him.
As his estranged wife, Jaclyn Stapp, attempts to have him committed to a psych ward for 60 days (fearing that he's been abusing drugs and could cause harm to himself and others), the singer has launched a $480,000 crowd-funding campaign. He is aiming to raise money for a new solo album (which he hopes will be produced by Howard Bensen and mixed by Chris Lord-Alge), as well as a fiction-based novel.
At the time of this story being published, 75 people have contributed a total of $522, while a bunch of online trolls have posted disparaging comments.
In addition to his claimed financial issues and suspected substance abuse problems, it's also been reported that Stapp has been acting very paranoid. So much so, that he allegedly phoned the school of one of his children and said that the facility needed to be vacated because an ISIS attack was forthcoming.
Stapp's Facebook page has been filled with words of encouragement from fans. These folks have also been publishing Stapp family photos.
Stapp has pulled his recent videos from Facebook, but on November 28 posted this statement:
"I'm going to step back and let God control everything from here on. I should have continued to do that before I allowed my hurt, frustration, and emotions take control and post those videos. All I can say is that the truth will set you (me) free, and I'm holding on to Jeremiah 29:11 and Isaiah 44:8. This is a test of faith, and I will NEVER give up or lose my faith. No matter what. This will be my last statement until after justice is served. Love to you all my friends."
A day prior to that, former Creed guitarist and current member of Alter Bridge, Mark Tremonti, posted the following message on his Facebook page: "I know everyone is very worried about Scott, I am as well. I tried reaching out but didn't have any success. I will keep trying but I think it would be best to keep such personal matters off social media."
-Adam Grant
-Photo by: Alise Joy Cain
Please be sure to follow us on Twitter @riffyou and at Facebook.com/riffyou.