U2 Begin Tour with a Bang: The Edge Falling off Stage

First U2 gets publicly clubbed for gifting Songs of Innocence to every iTunes customer on earth;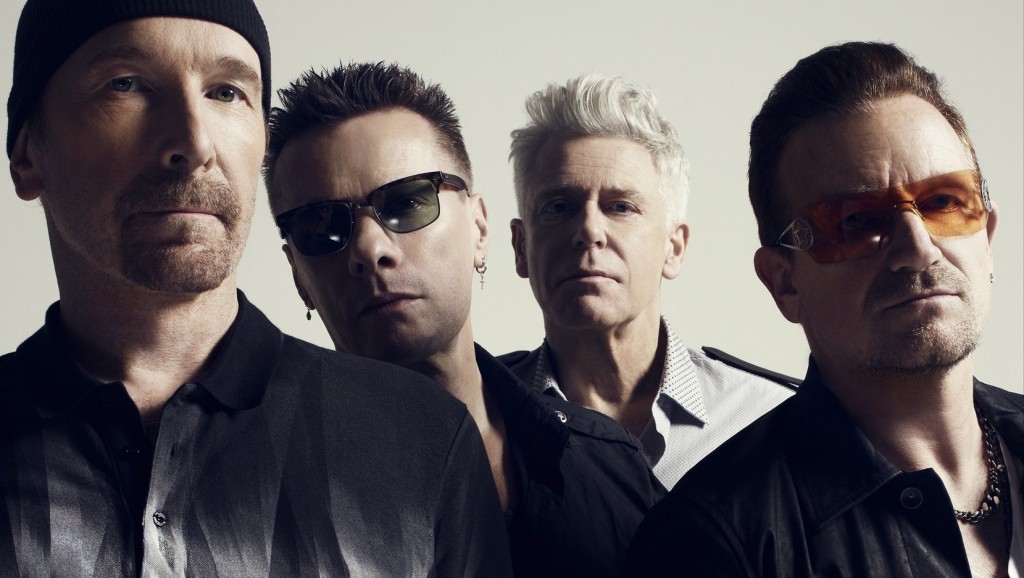 then Bono crashes his bike and suffers grotesque injuries; and now, on night one of the band's iNNOCENCE + eXPERIENCE tour in Vancouver, BC, The Edge falls off the stage.
As you'll see in the video below, The Edge is slowly moving along a catwalk that's well-lit sides are designed to allow the performer to know when the stage ends and the floor begins. However, The Edge, who looked very caught up in the sing-along of set-closer "I Still Haven't Found What I'm Looking For," missed a step and subsequently found the floor. We don't think he was looking for that.
Was it a case of vertigo, or did The Edge just happen to find himself stuck in a moment that he couldn't get out of? Hard to say.
But, judging by the setlist, this first U2 show served as a beautiful day for all of those in attendance.
At least The Edge was able to laugh at his own misfortune: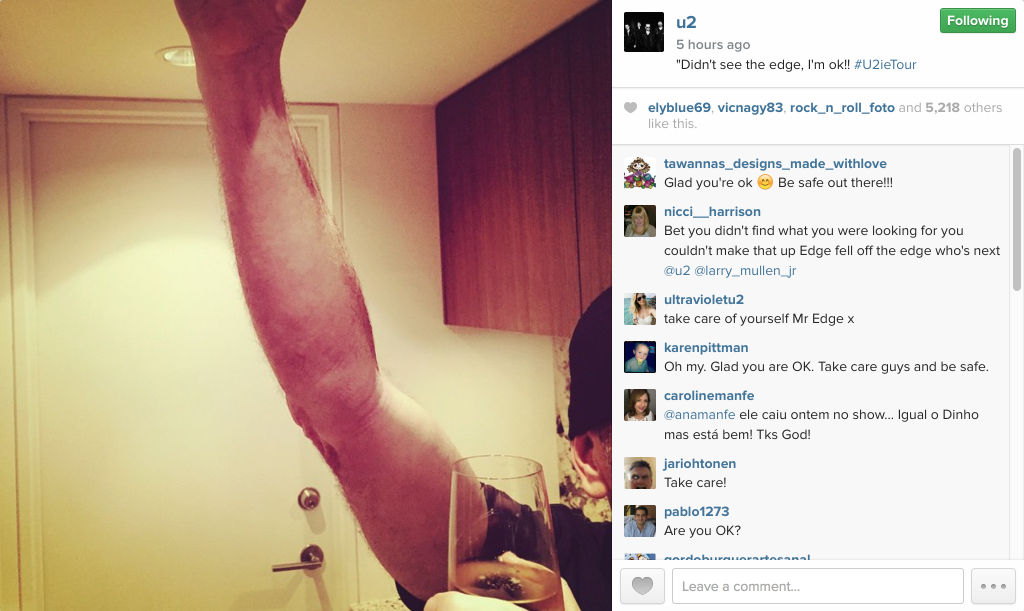 Setlist:
"The Miracle (Of Joey Ramone)"
"Out Of Control"
"Vertigo"
"I Will Follow"
"Iris (Hold Me Close)"
"Cedarwood Road"
"Song For Someone"
"Sunday Bloody Sunday"
"Raised By Wolves"
"Until The End Of The World"
"Invisible"
"Even Better Than The Real Thing"
"Mysterious Ways"
"Desire"
"Sweetest Thing"
"Every Breaking Wave"
"Bullet The Blue Sky"
"Pride (In The Name Of Love"
"The Troubles"
"With Or Without You"
"City Of Blinding Lights"
"Beautiful Day"
"Where The Streets Have No Name"
"I Still Haven"t Found What I"m Looking For"
Please be sure to follow us on Twitter @riffyou and at Facebook.com/riffyou.