Unboxing the Loretta Lynn "Van Lear Rose" Vault Package

In 2004, a young Jack White joined country music icon Loretta Lynn in studio for the creation of Van Lear Rose, a critically applauded album that went on to win a pair of Grammy Awards in 2005.
To celebrate this moment in time, White's Third Man Records provided its members of the Vault subscription service with a wide-ranging Van Lear Rose package. Ours came in the mail this week and here's how it looked once the shipping container was torn off.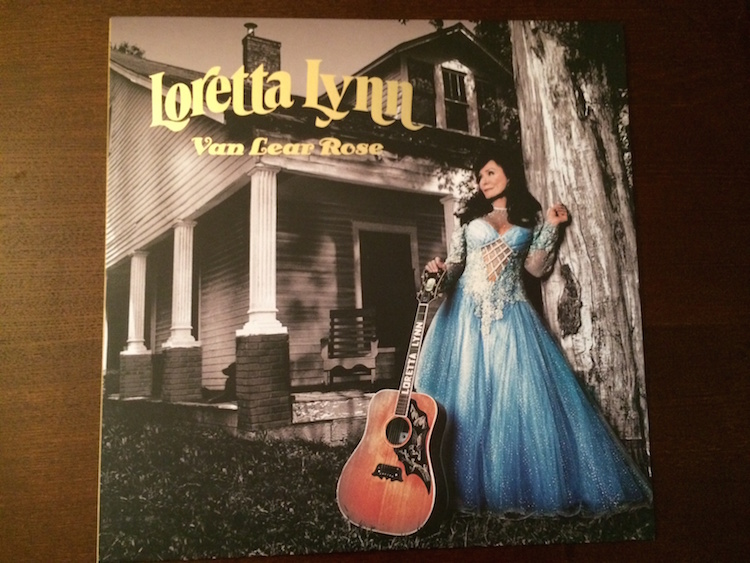 A snapped photo of this beautiful cover artwork doesn't do it justice. This is one of those timeless images that beams from the cardboard in which it is pressed upon.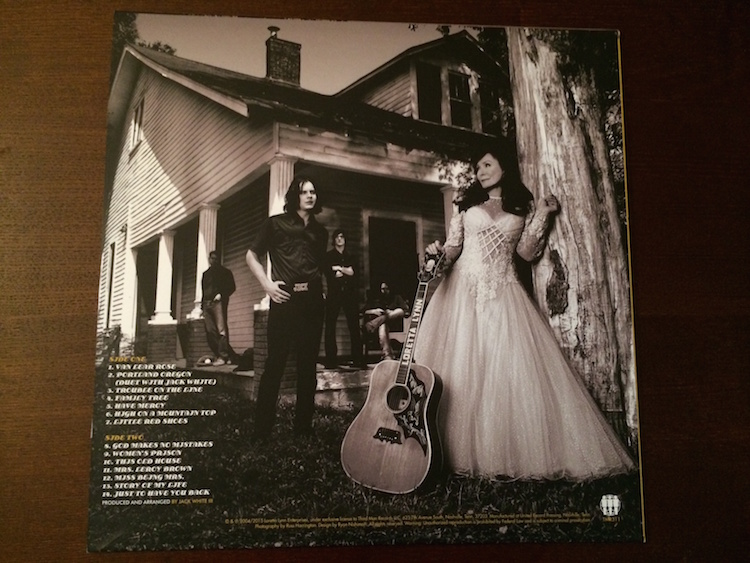 Watch out Loretta! Jack White wants you back in the studio to flush out those harmonies. Or, he is just staring in admiration. It's one of the two.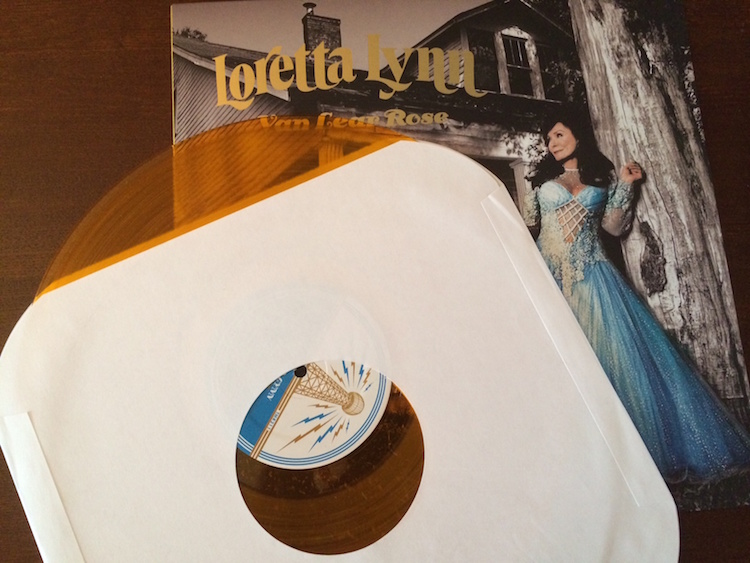 Call it gold, call it orange, or call it a very deep yellow. The Van Lear Rose LP is a magnificent looking piece of wax.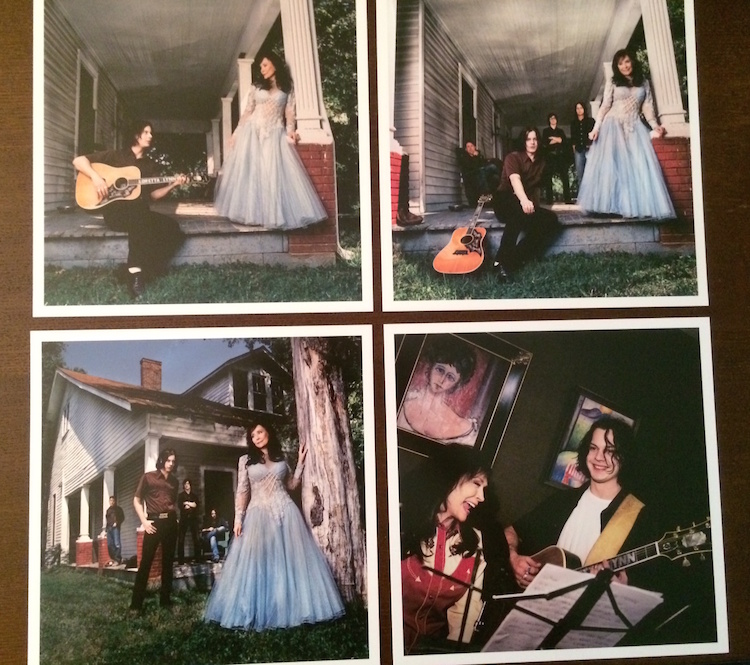 Accompanying the music is a series of promotional and behind the scenes photos of Lynn and White. These super-glossy shots will look tremendous on a music room wall.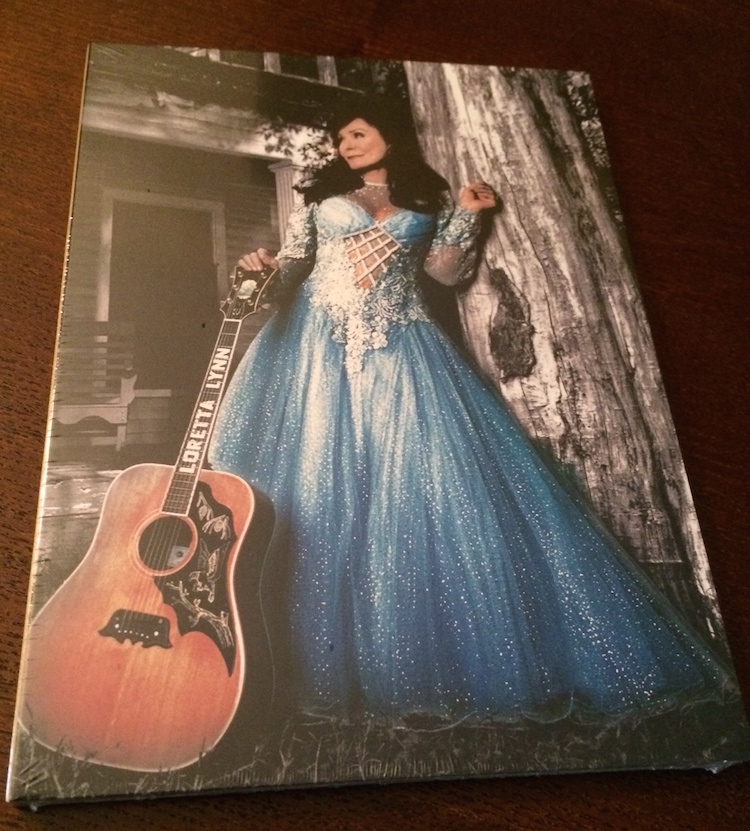 On this included DVD, White and Lynn reflect on how Van Lear Rose came to be. It's a definite must watch!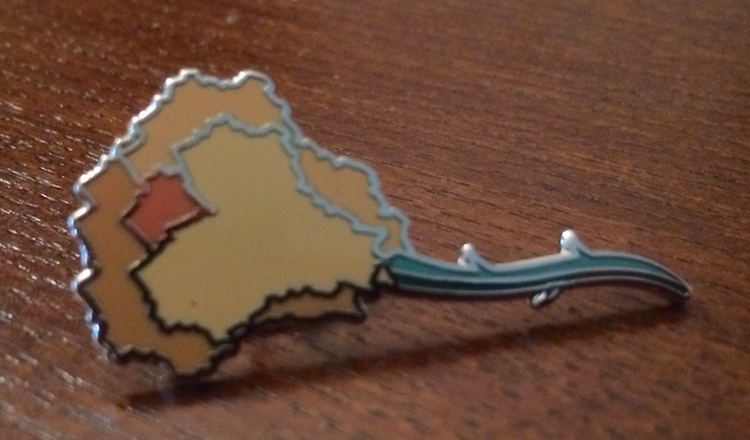 This sharp Van Lear Rose enamelled pin is so small, it hid itself well in one of the package's envelopes. Be sure to dig mightily before cussing out Third Man Records over what you think is a missing item.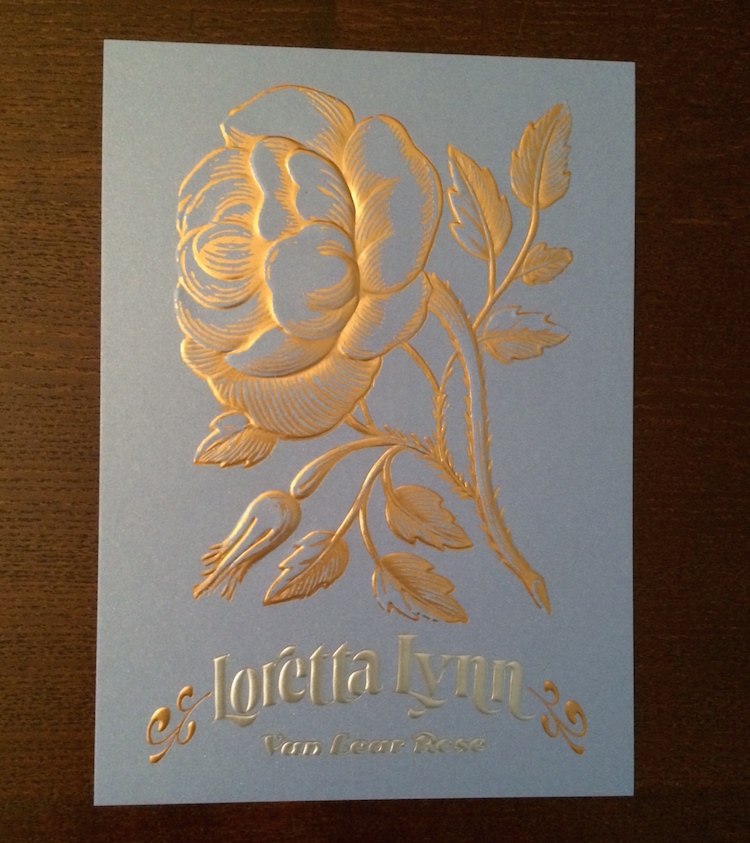 This foil-stamped and embossed 5″ x 7″ postcard is great inclusion, but don't rush out to mail it to someone – you'll regret that decision quickly.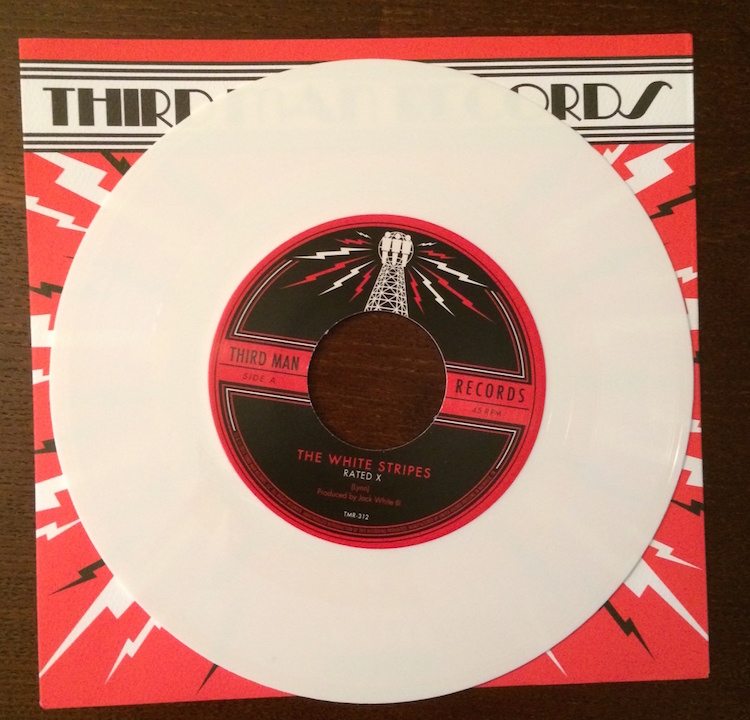 Last but not least, we have ourselves a 7″ from The White Stripes! Side A gives us some "Rated X," while the flip side leans in with "Whispering Sea."
Please be sure to follow us on Twitter @riffyou and at Facebook.com/riffyou.