Watch a Stellar Acoustic Performance from Enter Shikari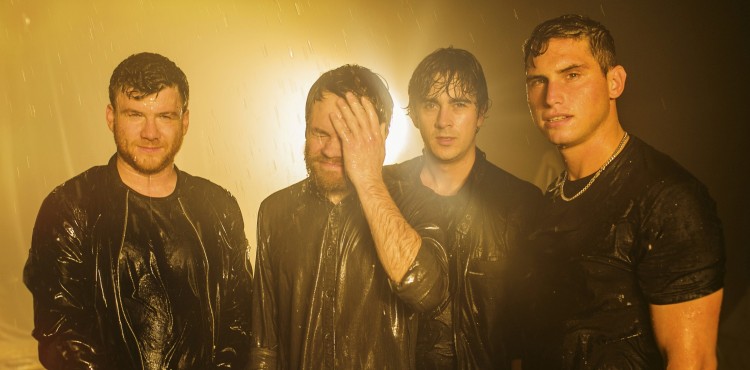 Boundary-breaking UK rockers Enter Shikari have released a three-song, live EP recorded at London's Alexandra Palace. However, the performance was not put on in the facility's 10,000-capacity room. Rather, it was done at the "seldom-seen-by-the-general-public" Victorian Theatre.
"The theatre, largely unused in this century, is a hidden gem behind the main building," reads a statement regarding the EP. "A 2,500 capacity ornate room that has, over the past 100+ years, served as not only a place of entertainment but also a haven for Belgian refugees, a BBC props store, and a German internment camp."
A small, fortunate group of friends and competition winners were in attendance for a gig that included renditions of "Torn Apart," "Myopia" and "One True Colour."
You can download Live & Acoustic at Alexandra Palace EP and/or watch the performance below.
"Just as we are influenced by many different genres of music and bring them together in our music," said Enter Shikari vocalist Rou Reynolds during a 2015 interview with Riffyou.com. "We aim to use the truly indiscriminate tool that is music to unite people from many different backgrounds, to forget the artificial differences of creed, race, nationality, class and concentrate on the tangible and the reality of us all living on one big ass floating rock, with only one chance to thrive."