Watch Bodies Explode in The Dirty Nil's Video for "Zombie Eyed"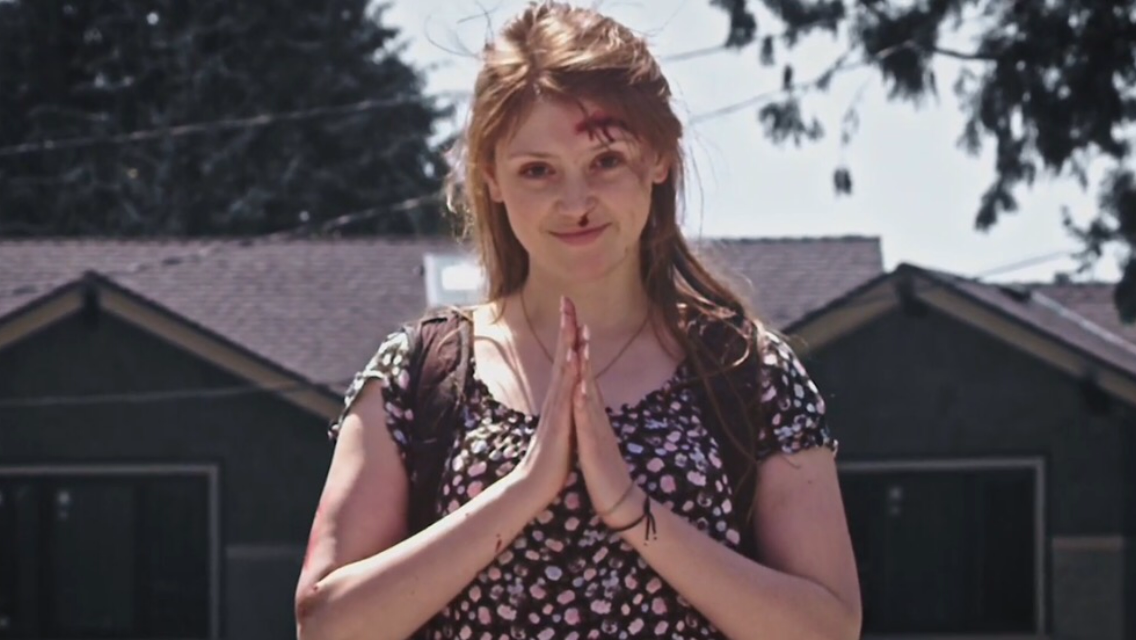 You've heard of the wink and the gun, right? But, have you heard of the point and the bloody full body explosion? If not, then you're in luck, because The Dirty Nil's insanely great video for "Zombie Eyed" will show you exactly what that is about.
The video begins with a young woman getting violently struck by a car and being none too pleased about it. Soon, she discovers that the side effect of being nearly run down is the ability to skip down the street with glee and make people (and, sorry, at least one dog) explode just by pointing her pretty little finger in their direction.
Yeah, it's gruesome, but equally amazing and should be appreciated by those who love the sensibilities of B-level horror flicks designed not to take themselves too seriously.
Commented The Dirty Nil's Luke Bentham: "When some young kids from the West Coast pitched us this gratuitously violent video, they essentially told us they were gonna make it with or without our blessing. We all laughed and agreed to see where the chips landed."
"Zombie Eyed" can be found on The Dirty Nil's debut studio album, Higher Power. If you don't own it yet, you too deserve an exploding, bloody fate.
Kidding! (Sort of.)
Tour Dates:
9/5 – Kansas City, MO at The Riot Room
9/6 – Minneapolis, MN at Varsity Theater
9/7 – Milwaukee, WI at The Rave Bar
9/10 – New York, NY at Gramercy Theatre
9/11 – Cambridge, MA at The Sinclair
9/13 – Philadelphia, PA at The Foundry at The Fillmore
9/14 – Washington DC at Rock & Roll Hotel
9/16 – Grand Rapids, MI at The Pyramid Scheme
9/17 – Kalamazoo, MI at District Square