Watch Eagles of Death Metal Discuss Paris Concert Tragedy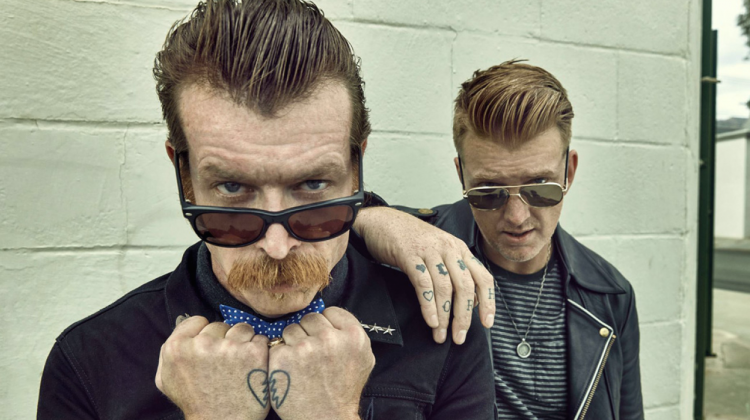 On November 13, terrorists selected an Eagles of Death Metal show in Paris as a central target in a violent, unprovoked attack.
During the horrific events of that night, more than 80 in attendance were killed, while many more were left injured and traumatized.
Today, Vice shared an interview with various Eagles of Death Metal members. In the 25+ minute video, the band recall their individual experiences from the night, including having guns turned on them and narrowly escaping bullets.
As heartbreaking as this situation has been for Eagles of Death Metal, the band will continue on, partly to honour those affected by that night in Paris.
This video is not easy to watch, but it provides a lot incite into what is arguably the worst concert tragedy to ever occur.