Watch the Entire Jack White Pandora Interview

Last weekend, Jack White streamed his full Madison Square Garden (MSG) concert through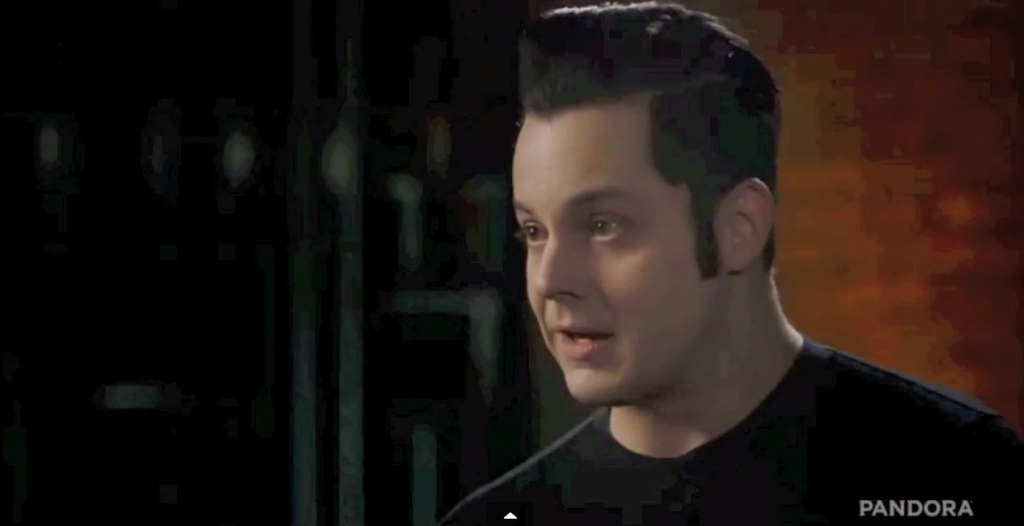 Pandora and conducted an accompanying interview with The Daily Show's Jordan Klepper.
Unfortunately, if you're outside of the region in which Pandora broadcasts, you likely missed out on all of this.
Fortunately, a kind soul on YouTube has uploaded the entire sit down chat between White and Klepper.
During their discussion, White touched on the growth of Third Man Records, the significance of playing MSG, how he tailors his shows night-to-night, "Seven Nation Army" becoming a sports arena anthem, as well as what young Jack White was like.
White also took the time to share his thoughts on the re-emergence of vinyl's popularity:
"It's all come back. It's in the mainstream," explained White during the interview. "It's an incredible resurgence and [vinyl's] the only part of the music business that is still growing in sales, which is hilarious. Third Man Records has had a big part in that and we're very proud of that."
"A record is an analogue playing disc and is basically the perfect format," he continued when asked to explain to kids what a record is. "It's the best way to experience music at home, because you're really a part of it. You drop the needle down and you're really a part of what's happening. There are so many records that are coming out [from] all the new pop stars…which is great. And you can go to vintage shops and find records that nobody has heard but you and experience it that way. I think it's a whole world. People should go on dates to find records at Salvation Army's."
Here's the full interview:
Please be sure to follow us on Twitter @riffyou and at Facebook.com/riffyou.