Watch The Flaming Lips Play "Life on Mars?" at David Bowie Tribute Show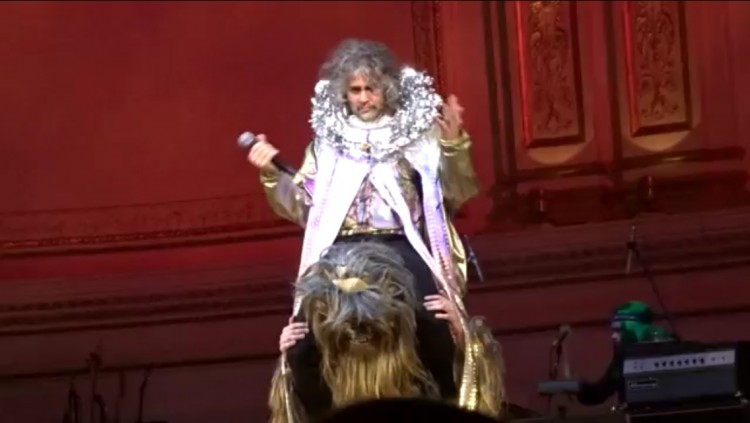 Last night at New York's Carnegie Hall, the first of two David Bowie tribute concerts this week (the second is tonight) was held. On this occasion, the audience was treated to performances from the likes of Michael Stipe (R.E.M.), Pixies, Cyndi Lauper, Cat Power, Sean Lennon Ono and Tony Visconti.
Also appearing was The Flaming Lips, who performed a rendition of Bowie's "Life on Mars?" Of course, vocalist Wayne Coyne sang the song from the shoulders of Chewbacca.
"We were in Tazmania when we heard that [Bowie] actually died and it was, and it still is, a strange, strange, sad shock," said Coyne shortly after Bowie's passing. "It still seems unbelievable that he was actually a real man. I think that's what the motherfucker is. He was just a man. I think it doesn't do him justice when people think he's from outer space. He was a human."