Watch Foo Fighters Bring a Crying Man Onstage for "My Hero"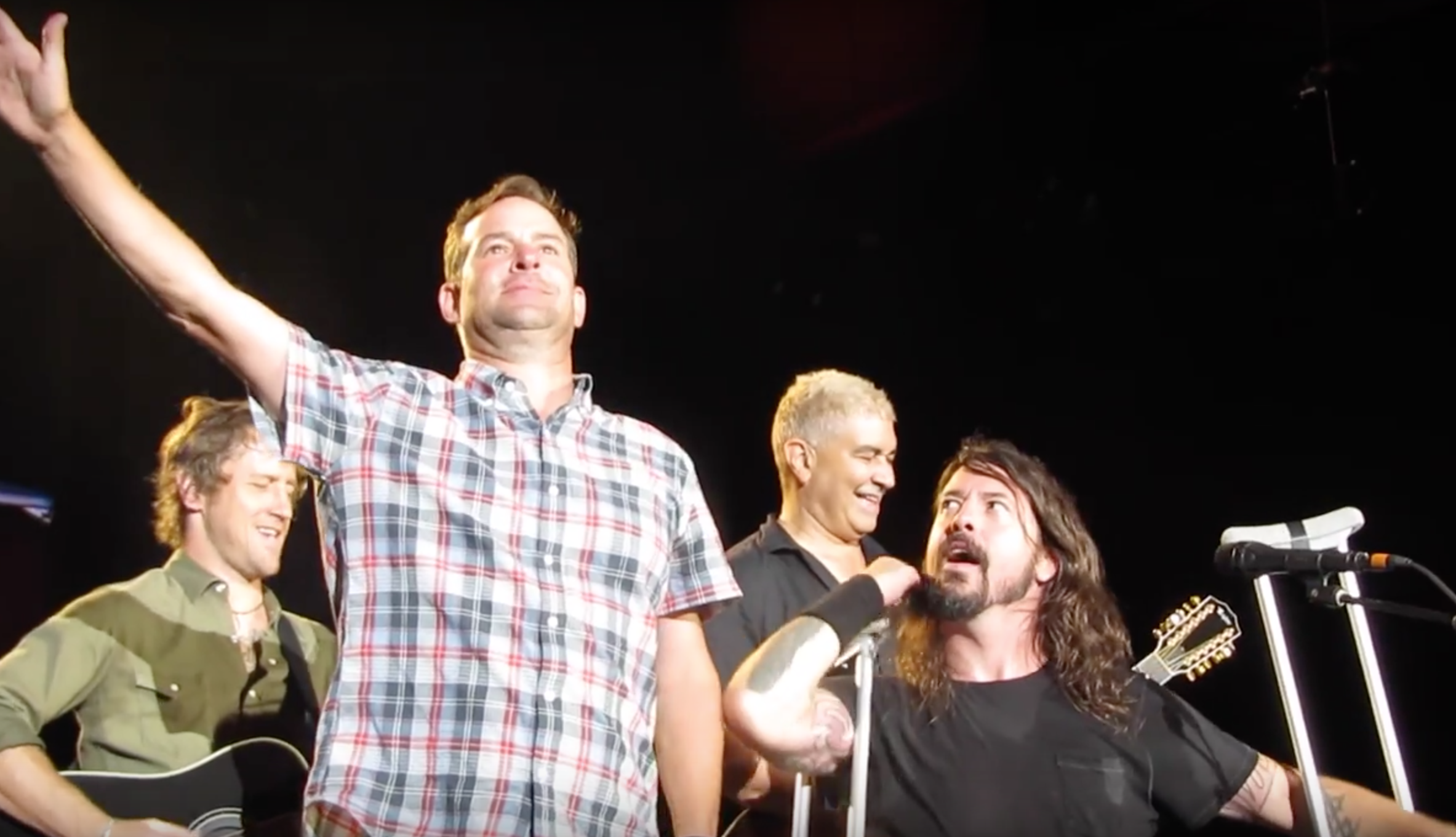 Alcohol, plus an emotional song at a concert can lead to some amazing moments. On August 16 during a performance in Greenwood Village, Colorado, Foo Fighters were playing an acoustic version of "My Hero" near the edge of the stage.
A little ways into the song, Dave Grohl noticed a grown man in the crowd crying. Of course, he couldn't help but bring this to everyone's attention.
"Don't cry motherfucker, I know you're drunk, don't cry," said Grohl. "Are you crying right now? You're fucking crying aren't you?" [Laughs] "I love you man, look at you, holy shit. You know what, fuck that speech I was just going to make, I'm singing this shit to you right now. I'm gonna sing this fucking song right in your face, man to man, prison style, I'm going man to man. Me and you, I want some real tears, you better sing it with me." [Laughs] "Don't make me cry, because I promised I wouldn't do this."
After initially asking the fan, Anthony, to get into the front row, Grohl soon invited him onstage. Eventually Grohl stood up, balanced himself on a crutch and had Anthony take his seat. Anthony would later rise up and turn "My Hero" into a duet.
This video ought to make your day:
Please be sure to follow us on Twitter @riffyou and at Facebook.com/riffyou.