Watch Jimmy Fallon & The Roots Perform U2 Song

Understanding that the show really must go on, Jimmy Fallon and the rest of The Tonight Show crew took U2's last minute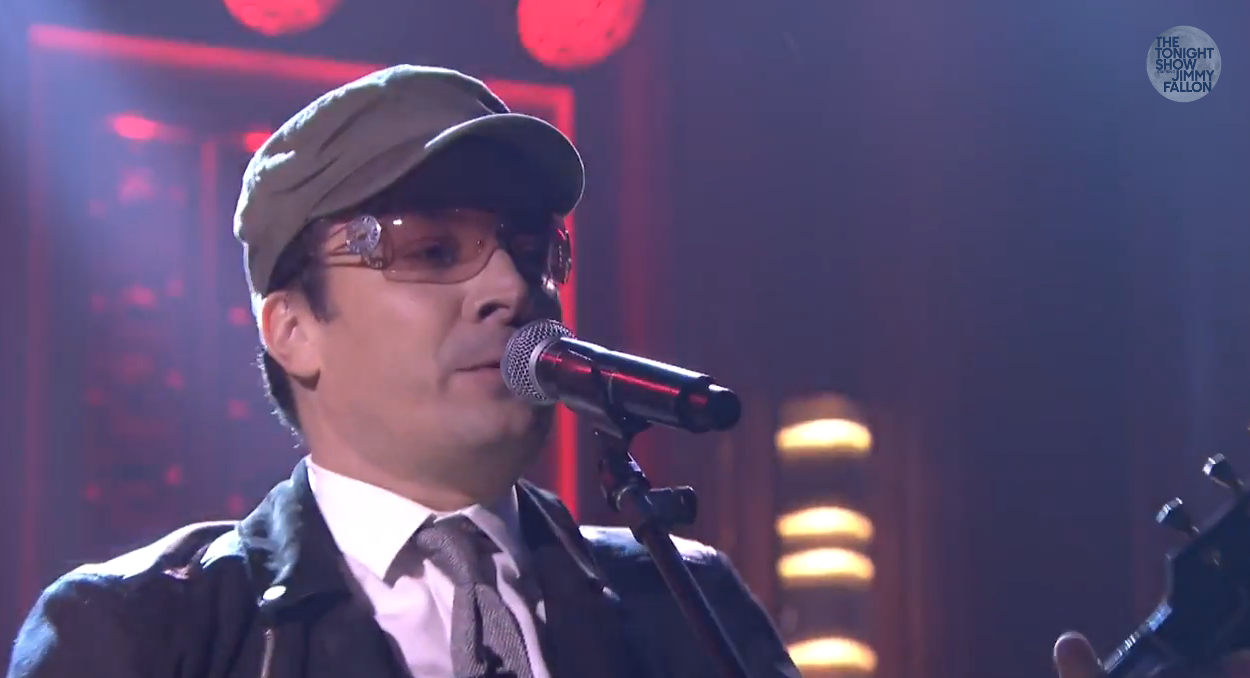 cancellation in stride last night by giving the crowd a U2-like performance.
After learning the day before that the Irish rockers' weeklong residency was called off after Bono injured himself in a cycling accident, Fallon opted to enlist the help of his excellent house band, The Roots, to perform one of U2's classic hits, "Desire."
When Fallon initially dawned a bit of wardrobe to give him the Bono look, it felt as if a wicked parody was about to take place. But, apart from mimicking some of Bono's stage moves, Fallon and The Roots paid tribute to the band by giving the song its due.
Vocally, Fallon – who also played guitar and harmonica during the track – held his own and, of course, The Roots nailed everything else out of the park.
Needless to say, The Tonight Show didn't have time to book a replacement act on Monday, thus forcing this clever idea to take place. Now, it'll be interesting to see what happens the rest of the week. Perhaps other popular bands will step in and playing their favourite U2 songs? We can only hope!
In the meantime, here's Fallon and The Roots with "Desire":
-Adam Grant
Please be sure to follow us on Twitter @riffyou and at Facebook.com/riffyou.