Watch The Killers Debut "Joel the Lump of Coal"

Last night on Jimmy Kimmel Live, The Killers premiered their ninth consecutive Christmas charity single for the (RED)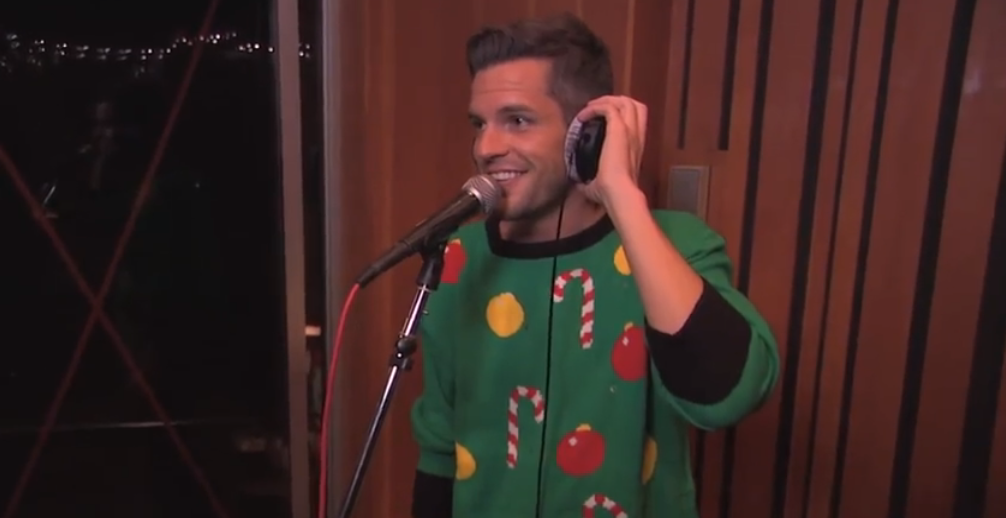 campaign. Titled "Joel the Lump of Coal," the track actually became a collaborative effort between the Las Vegas rockers and the past-your-bedtime funnyman.
When The Killers' frontman Brandon Flowers discussed the origin of the song with NME, he explained that the band were hoping to work with '80s artist Huey Lewis (a voice they all admire) and that they asked their mutual friend, Kimmel, to help bring them together. Obviously, something changed.
"Somehow, along the way, Huey lost his involvement," said Flowers. "Jimmy had this idea of a lump of coal who goes to a bad kid and gives up his life and becomes a diamond. It's kind of genius that it hasn't been used."
"Joel the Lump of Coal" can be downloaded from iTunes. All proceeds go to the (RED) campaign.
Before downloading, have a look at the video below to see how the song came to be and which member of The Killers is wearing a light-up Christmas sweater.
Please be sure to follow us on Twitter @riffyou and at Facebook.com/riffyou.