That Time I Watched Sloan with The Tragically Hip's Gord Downie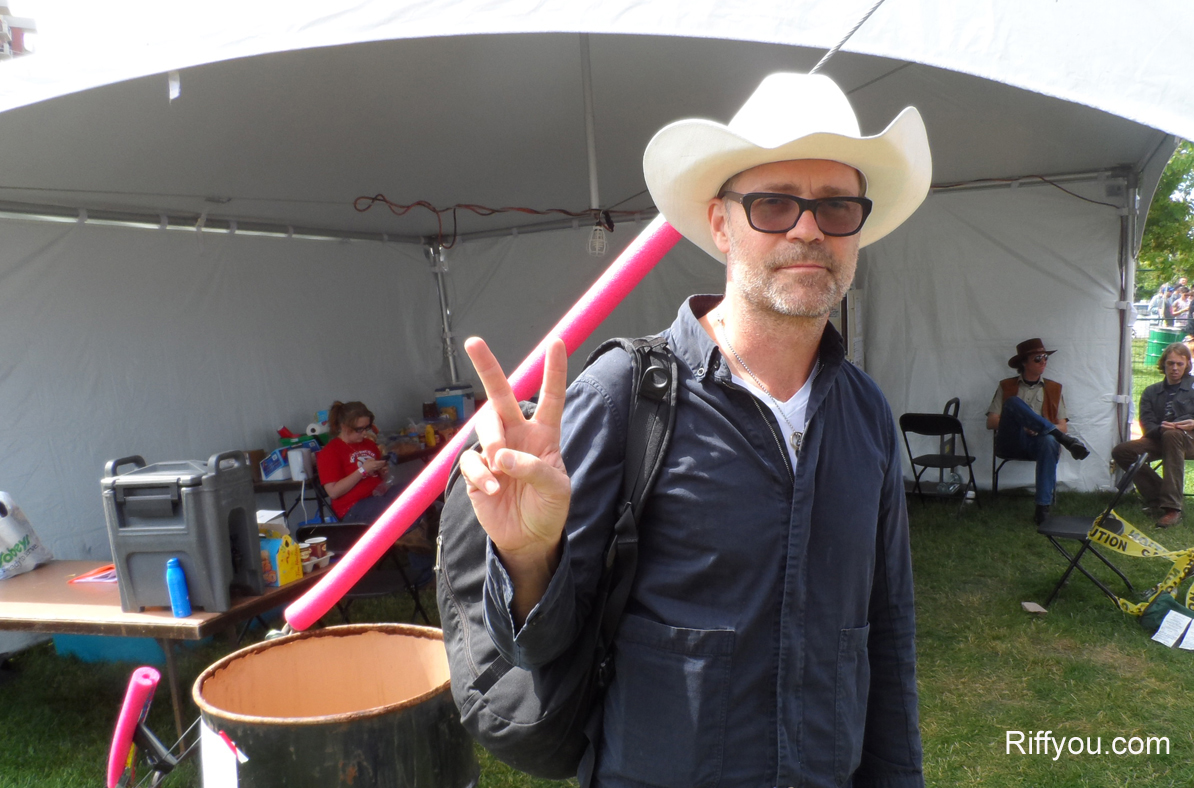 Gord Downie doesn't do a ton of interviews – in many ways, he's wanted his poetic lyrics and charismatic stage presence to carry more of the conversation than his words to a reporter's notepad. Call it desired mystique, or call it disinterest in playing the press game when you really don't have to. Regardless of motivation, it was all good with me – he earned the right to be whatever he wanted to be, speak whenever and however he chose.
In 2014, Downie took a brief break from The Tragically Hip to record and tour with institutional Toronto rock group, The Sadies, for a one-off side project. By June of that year, the freshly formed collective was slated to play at the Burlington Sound of Music Festival as the Saturday night headliners. I didn't stick around for the show, but as you'll soon understand, I didn't have to.
Anchoring the afternoon segment of the festival was East Coast darlings, Sloan. Thousands gathered at the stage and sang along with Sloan's impressive songbook. I stood backstage after photographing the band, watching and privately singing along. It was at some point during Sloan's set that Downie and his sizeable white cowboy hat saddled their way into my orbit – his presence alone brought me instant nerves. My extremities were shaking and my brain was looking for something intelligent to say.
After signing a few autographs for fans on the other side of the backstage fence, Downie roamed the area with a backpack and zero pretentiousness. In a calm moment, I asked him for a photo. No, not with me (I couldn't ask him for that), rather just a portrait to be shot with a shitty camera. True to form, he quietly obliged and posed for the photo you see above. A peace sign, an honest face and an unassuming nature.
As my nerves settled, I got back to watching Sloan from the side stage grass. Throughout, I couldn't help but keep an eye on Downie. I felt like a National Geographic photographer tracking a rare animal in his natural habitat. I wasn't weird though…I don't think.
Eventually, without warning, Downie was standing beside me. I played it mellow and watched with a smile as he caught the eye of Sloan's Chris Murphy. Downie offered a smile and a wave in his direction, while Murphy jokingly raised his hand to his mouth, comical smile attached and endearing. Here, right before me, two significant Canadian rock figures playfully saluting one another – two survivors of not the easiest country in the world to make a musical living in.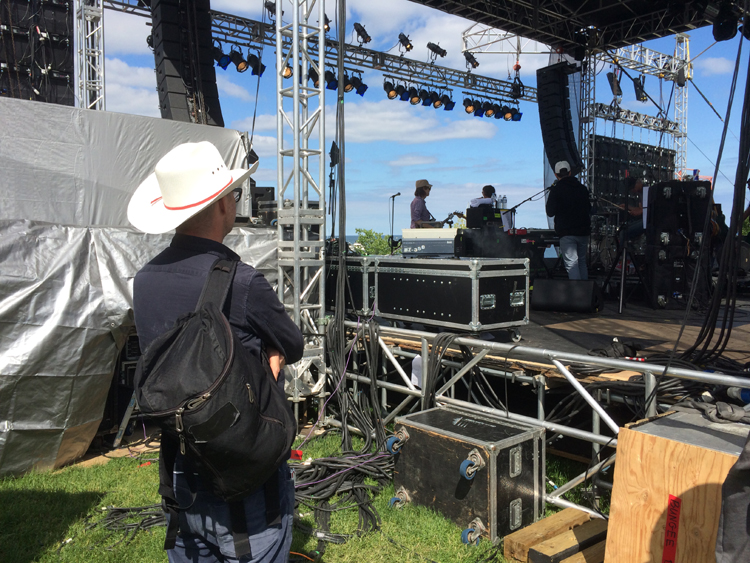 At this moment, I leaned over to Gord and said something glib like "They still got it, eh?" He kept his eyes on the stage but validated my question with an "Yes, they do" – or something close to that. My conversational memories get a little foggy in moments of great nervousness.
What I do know, for sure, is that we would stand together for a good chunk of that set, equally enjoying Sloan on a beautiful summer's day. We didn't have any further conversation, but we didn't need to. Everything was kept cool, everything was kept normal. I wasn't that media guy bugging him for as much as he'd give me. He didn't have to act like the musician who had to humour a journalist that was clearly also a fan. We were just two proud Canadian dudes taking in the magic that is Sloan.
When I learned today about Downie's terminal brain cancer diagnosis, I blasted The Tragically Hip in my headphones and tried to not let my eyes well up too much in public – thank you dark sunglasses. I also recalled this memory and felt some comfort in it. I've seen The Tragically Hip in concert multiple times, but this brief one-on-one encounter with Downie outweigh all of those shows.
This summer, The Tragically Hip will tour again – perhaps for the last time. And I may not get backstage, but I'll be one of many in the crowd saying 'thank you.'
That'll feel right, if not tough. Either way, being there will be important.
-Adam Grant