WIN A DINE ALONE RECORDS & BEAU'S ALL NATURAL BREWING PRIZE PACK!

Dine Alone Records and Beau's All Natural Brewing have joined forces to give fans of great music and cold beer a stellar prize package valued at more than $350. And, we'd like to give you one!
Included is a Branded Beau's/Dine Alone 12 pack/vinyl crate; 8 Dine Alone vinyl LPs (including albums by Monster Truck, Arkells and Lieutenant); various Dine Alone merch (sunglasses, playing cards, patches, stickers, matches); an assortment of Beau's merch (coasters, bottle openers, t-shirt, hat); a Dine Alone 10th anniversary music download card; and Beau's pint glasses (not pictured.) Alcohol is NOT included in this prize.
How can you win this bad boy, you ask? It's simple.
Follow Riffyou.com at Facebook.com/riffyou and/or Twitter @riffyou and tell us which Dine Alone Records band you'd like to have a beer with. (Sorry, we can't make this experience happen.)
Please use #DineRiff to ensure that we see your entry.
The contest is open to those in or around the greater Toronto, Ontario region and closes on Friday, September 11 at 10am EST. The winner will be selected at random and contacted via social media. Here's a look at the prize: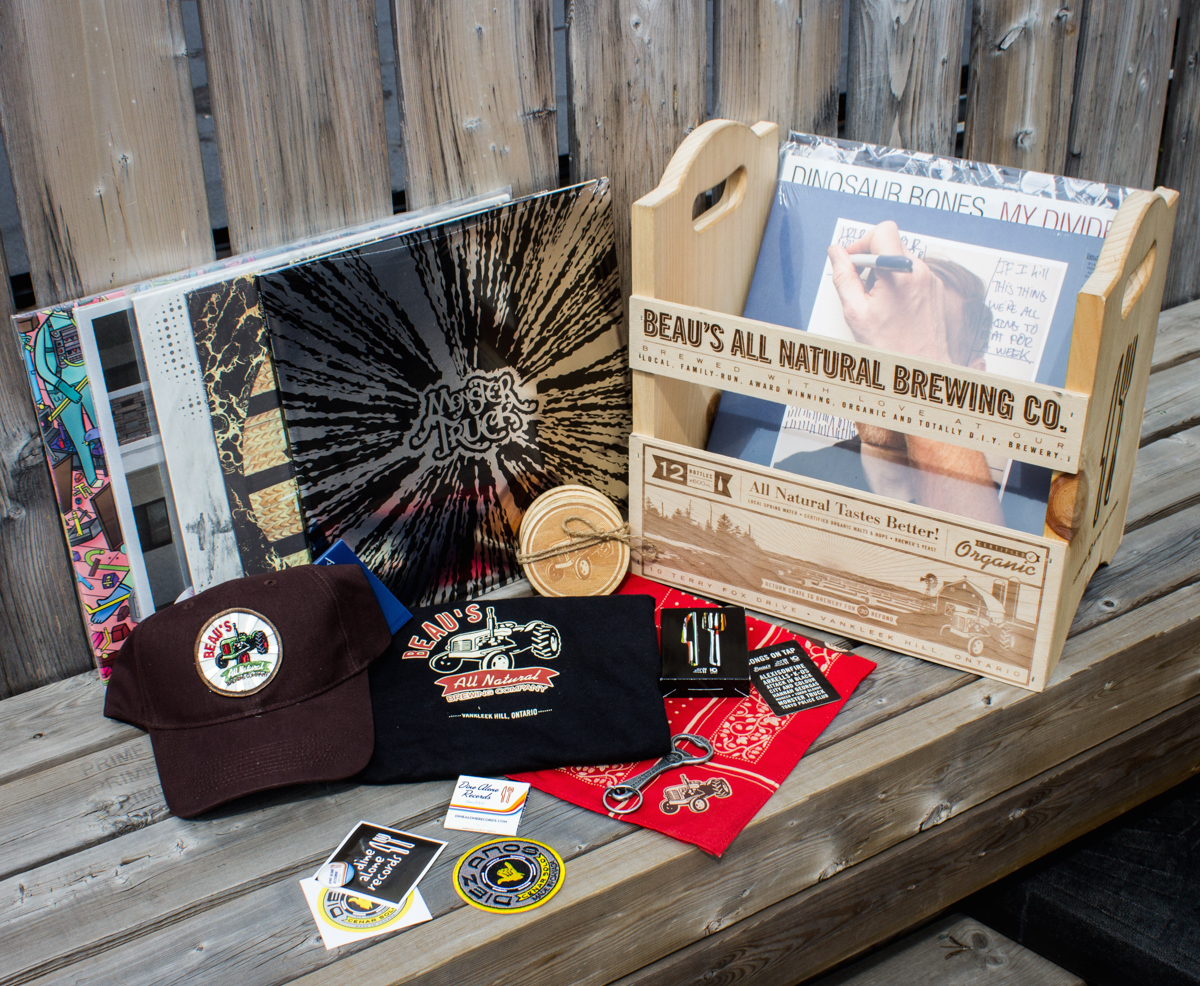 Please be sure to follow us on Twitter @riffyou and at Facebook.com/riffyou.